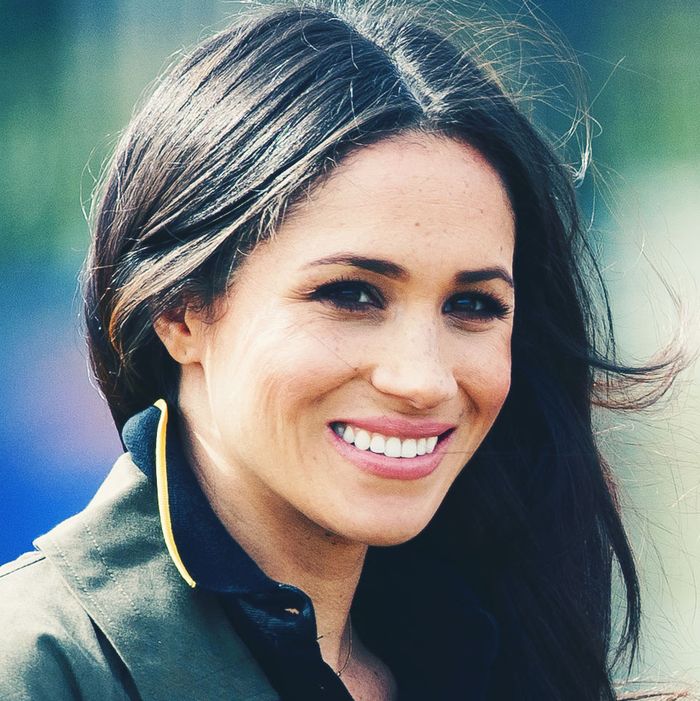 Meghan Markle.
Photo: Samir Hussein/WireImage
Noted ex-pat Meghan Markle apparently returned to her motherland of America on Thursday, only a few short weeks before her extremely British wedding to Prince Harry. The Suits star and soon-to-be royal stealthily flew into Chicago without letting anyone know … which we are trying, and failing, to not take personally.
According to TMZ, Markle's visit is for official immigration business (and not a ploy to rudely ignore those of us in the U.S. who would love to catch up with her). The Northwestern University grad will apparently be in town until early Sunday evening.
On Thursday, Markle was spotted at Chicago's O'Hare Airport and then the VFS Global U.K. Visa Application Center, reportedly to complete her visa application before her May 19 nuptials.
The entire visa appointment apparently only took ten minutes, and Markle seemingly tried to go incognito by wearing sunglasses and a White Sox cap the entire time. But given that she was flocked by four bodyguards, she still stood out in the crowd. (The Chicago Tribune has a pic of someone who miiiiight be Markle on an escalator here.)
Markle is said to have paid around $1,500 for "premium processing" of her application, which means she should be able to get her visa within a few days. TMZ added that she likely submitted for a family visa, which you can apply to as a partner or spouse of a British citizen. After six months, she'll be able to apply for permanent citizenship, a process that can take up to three years.
Okay, sounds legit, but Meghan, since you're in the country, let us know if you want to grab drinks!!!!