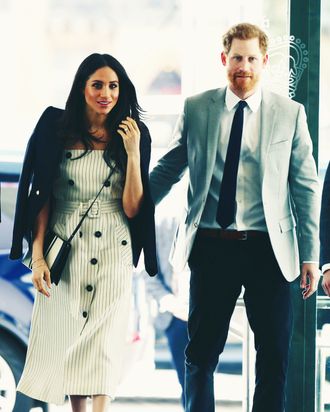 Meghan Markle and Prince Harry.
Photo: Yui Mok/PA Wire/PA Images
When Meghan Markle and Prince Harry released their engagement photos back in December, our first reaction was, "Damn, they look like a very happy and attractive couple in a fragrance ad." On Wednesday, we had to say "damn" again — when the soon-to-be-married couple showed up to a Commonwealth reception in London looking like an ad for spring (minus any florals, thank goodness).
Markle and Prince Harry wore color-coordinated black, white and grey outfits to the event. Markle's signature power coat got a warmer weather adaptation in the form of a $543 blazer from Australian brand Camilla and Marc draped over her shoulders, cape-style. She paired the jacket with a $1,995 pinstriped and button belted dress by Altuzarra, a black and white crossbody purse by Orton (which retails for $221), and some chic black heels by Tamara Mellon ($475).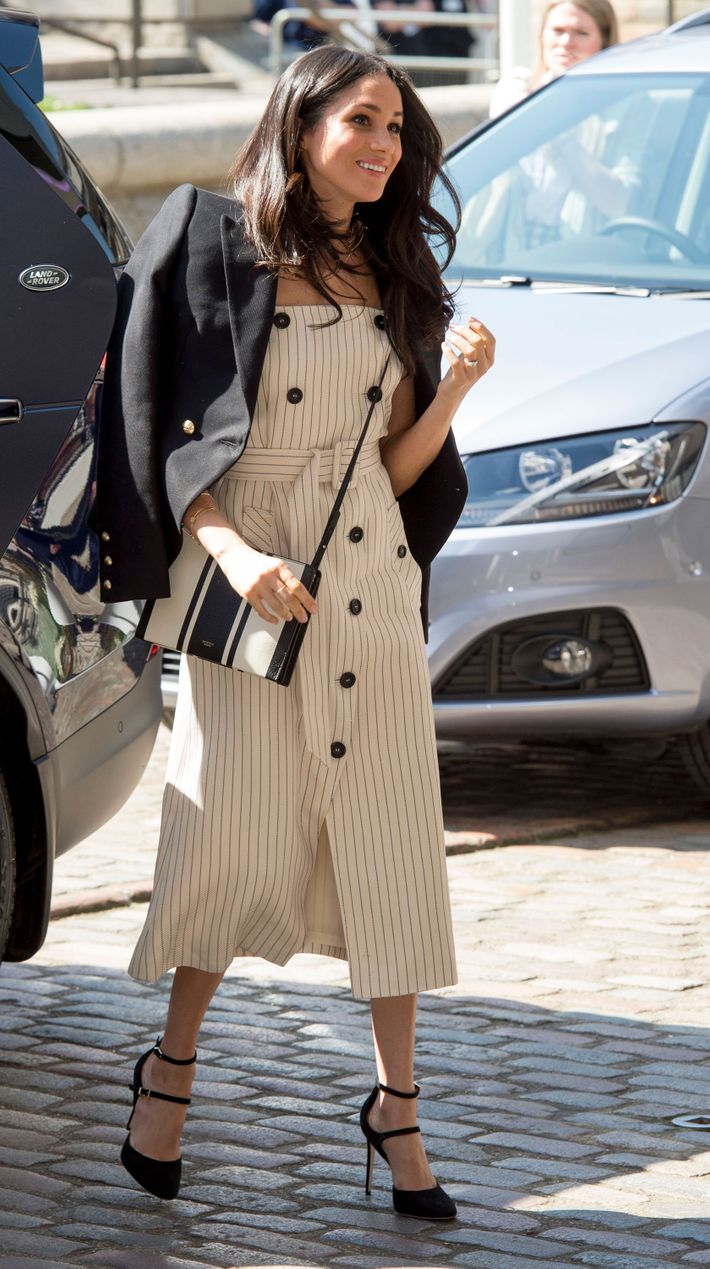 We're too focused on Markle's outfit to care what Prince Harry was wearing, but he looked goooood, too.
Their outfits were decidedly off-brand for royals. Although Kate Middleton surely loves buttons, we can't imagine she'd rock a crossbody bag or such a trendy blazer draped over her shoulders like Markle wore to this event. The Daily Mail also points out that Markle didn't wear nude tights and also sported bare shoulders, which isn't common for royal appearances.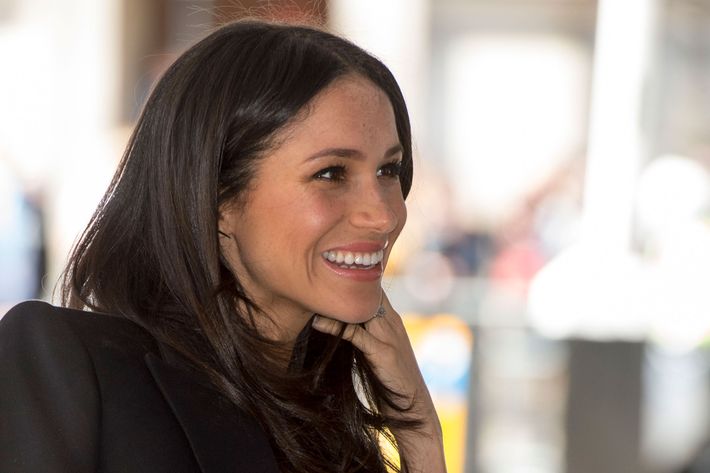 As always, Markle's hair looked perfect, even though we do miss her messy bun.
So as we prepare for the upcoming royal wedding — which is just one month and one day away, can you believe it??? — we'll happily once again buy whatever Markle and Prince Harry are selling (hopefully London's 75-degree weather).