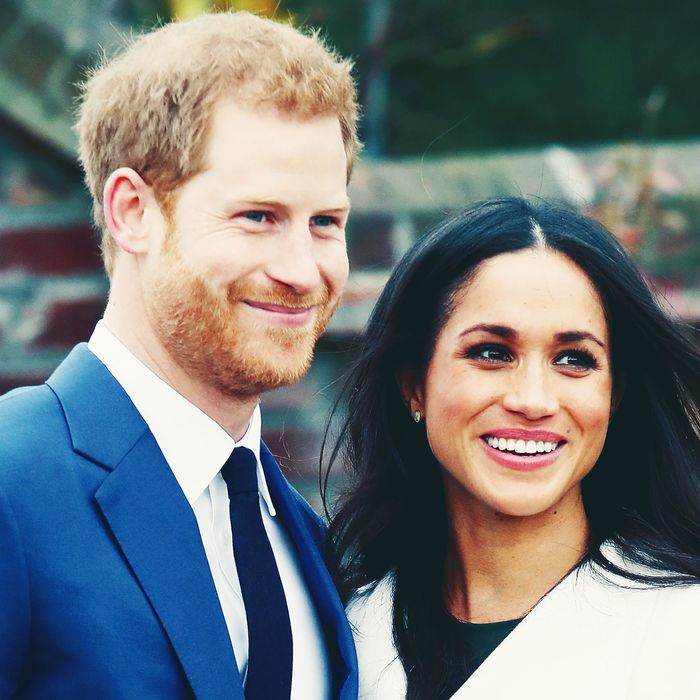 Prince Harry and Meghan Markle.
Photo: Chris Jackson/Chris Jackson/Getty Images
If you've been thinking of picking up a stand mixer or plush bath towels to send to Meghan Markle and Prince Harry as their wedding gift, well, it turns out the royal couple doesn't want any of the typical nuptial presents you usually see on registries. Instead, on Monday, Kensington Palace announced that the soon-to-be married pair would rather we all donate to a list of their favorite charities.
"Prince Harry & Ms. Meghan Markle are incredibly grateful for the goodwill they have received since their engagement, & have asked that anyone who might wish to mark the occasion of their wedding considers giving to charity, instead of sending a gift," Kensington Palace posted on Twitter on Monday morning, followed by links to seven organizations the couple supports.
Among the groups are Chiva Projects — a group that support children with HIV and their families, a cause that was close to Princess Diana's heart — and Myna Mahila Foundation, which empowers women in India and gives them access to necessary sanitary products (as a refresher, Markle visited the group back in January 2017 and wrote an essay about the issue).
The couple also selected organizations that support the fight against homelessness and helps children whose parents were killed in combat. Another group that made the cut is Street Games, a children's charity whose project Markle and Prince Harry recently visited in Wales.
They also picked two other groups to round out their charitable list.
Sure beats spending hours scouring a couple's wedding registry only to spend $100 on a random assortment of fancy utensils.