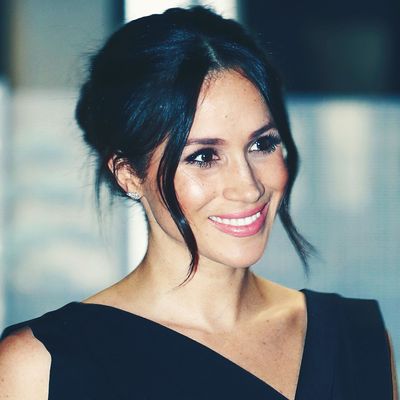 Meghan Markle.
Photo: Chris Jackson - WPA Pool/Getty Images
Meghan Markle's most loyal and trusted companions — Prince Harry and her beloved messy bun — joined the soon-to-be royal at an official Commonwealth women's empowerment reception on Thursday night. But something was quite obviously amiss: The Suits star's messy bun was seemingly … less messy.
When Markle's bun first appeared on the royal scene back in January, during her second official royal outing (which was at a radio station, how nice), it looked as though she had literally just pulled her hair back in the car on ride over, like the carefree California queen she's always been. With a middle part, a few loose, face-framing strands, and even some flyaways, it looked like a completely normal hairstyle we'd all attempt ourselves.
But during the bun's second and third appearances, it seemed to be significantly less messy. And now, well, look at this: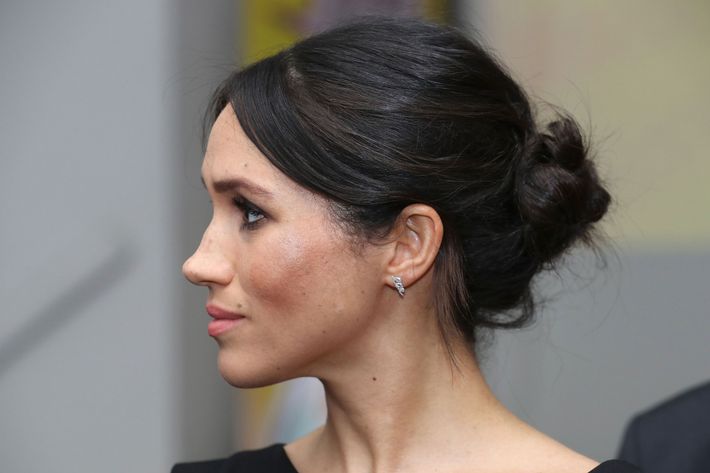 Where's the mess??? Markle's messy bun still looks more laid-back than Kate Middleton's signature chignon updos (that often utilize hair nets), but it is overwhelmingly more put-together than previous incarnations. The future wife of Prince Harry's hair is pulled back more sleekly than before, and while there is a middle part, it's only in her bangs, which are curled to perfection and sometimes dangle in front of her face, sometimes are tucked back behind her ear.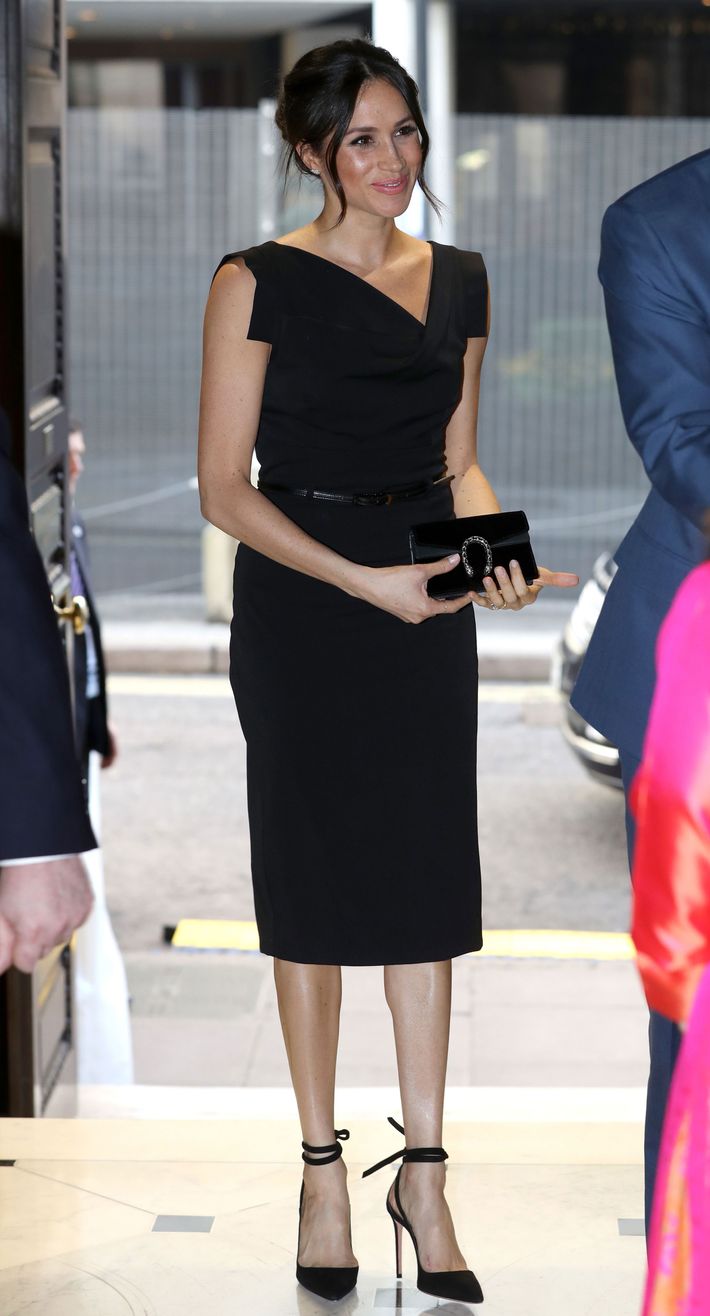 You can tell Markle must have used quite a few bobby pins on this look, rather than pulling her hair back with a hair-tie she happens to have around her wrist like the first messy bun. The transformation makes sense, though. She's getting closer to becoming royal (her wedding is in one month!), so perhaps she's having to be fancier and tidy up her look a bit more, even though she wore a stylish, non-royal spring outfit the other day.
Oh well, we can only hope Markle will still keep on providing us with messy-bun inspiration as she becomes more and more royal.