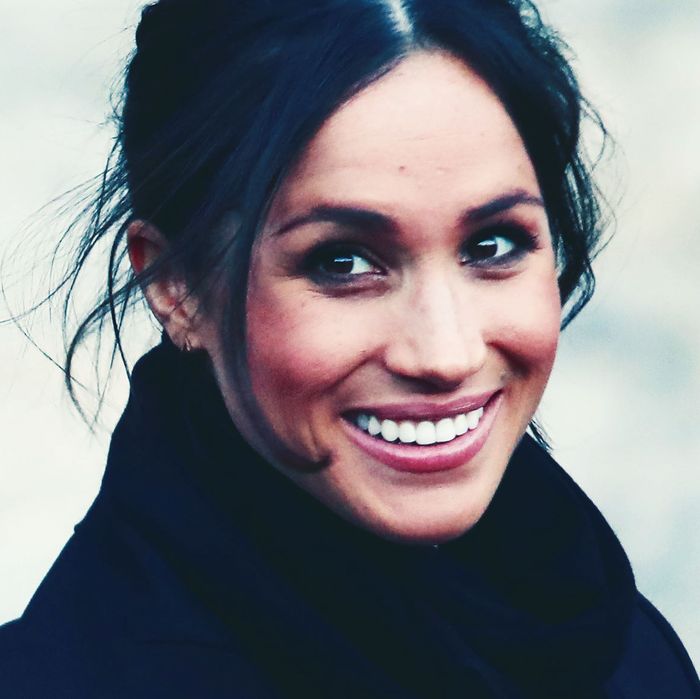 Meghan Markle.
Photo: Chris Jackson/Getty Images
When Meghan Markle and Prince Harry were noticeably absent from celebrating Easter with Queen Elizabeth, it was widely speculated that the couple had simply decided to stay home and celebrate privately. According to new details revealed by ABC News' royal contributor, Markle instead ditched her sweet prince and hopped across the pond, where she spent time with her mom in Los Angeles.
Markle and Prince Harry's wedding is only a little over a month away, and Markle, like many brides-to-be, went to her mother for insight and advice ahead of the big day.
"Meghan left London last Thursday, with a rare break in her calendar, to fly to Los Angeles to spend time with her mother, Doria," said Omid Scobie, ABC News' royal contributor, today on Good Morning America. "It was in Los Angeles that she arrived equipped with sketches from the wedding and of the wedding dress itself so that she could really give her mom some insights into how the big day will look."
Markle and her mother, Doria Ragland, are close — it has even been reported that Ragland might be the one to walk her down the aisle. According to ABC, Markle and Prince Harry are currently making concrete plans to fly Ragland to London ahead of time to help her daughter with final preparations. She'll also get to meet all the royals, and most importantly, see Markle's secret wedding dress.
Not that we want her to ruin the mysterious designer behind Markle's dress, but Gloria, blink twice if it's Stella.