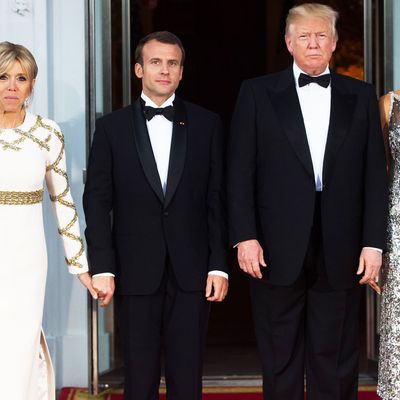 Brigitte Macron, Emmanuel Macron, Donald Trump, Melania Trump.
Photo: SAUL LOEB/AFP/Getty Images
When Michelle Obama was First Lady, she made a point to wear designers with ties to whichever country the White House was hosting at the time — she wore Indian-American designer Naeem Khan to a state dinner with Indian prime minister Manmohan Singh in 2009, and for a meal that honored Chinese president Xi Jinping, Obama showed up in a strapless Vera Wang dress. Therefore, when the Trumps stepped out tonight for their first state dinner, with French President Emmanuel Macron, all eyes immediately went to Melania Trump's gown.
It appears she took a leaf out of Obama's book, as the First Lady (who reportedly never even wanted this job) showed up in a shimmery custom Chanel gown that seems to be inspired by a jumpsuit from the spring 2018 couture collection. Brigitte, who's been wearing Louis Vuitton all week, did not deviate tonight, and WWD reports that her dandruff-suffering husband sported a Thuillier Paris shirt.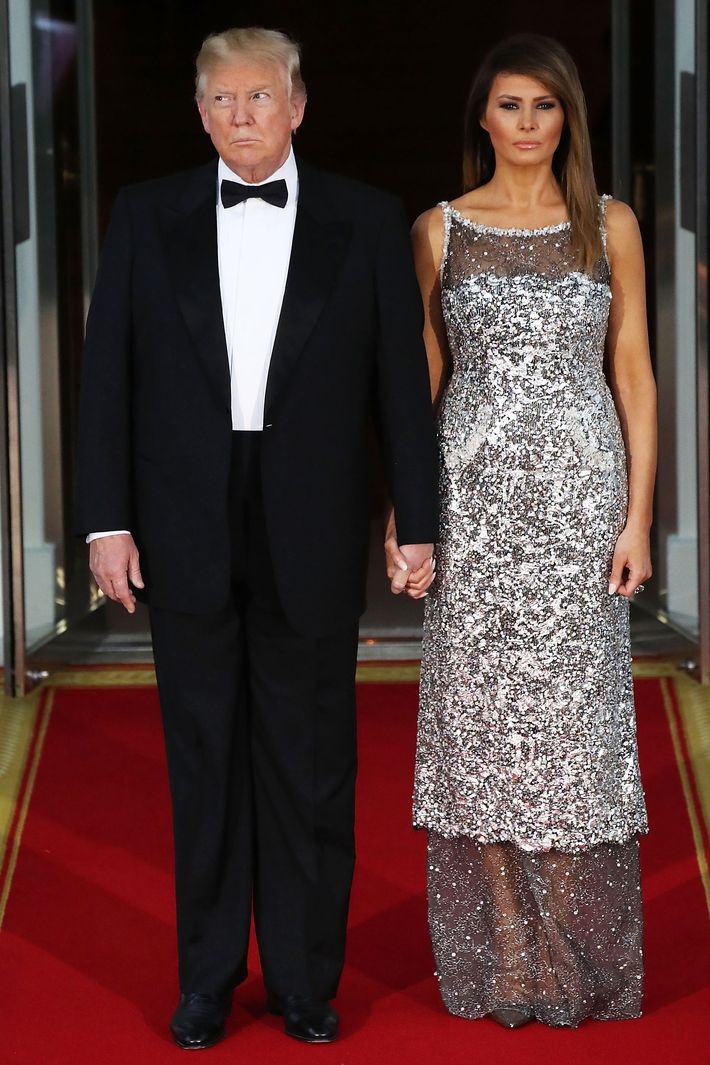 Here's Sarah Huckabee Sanders and Bryan Chatfield Sanders.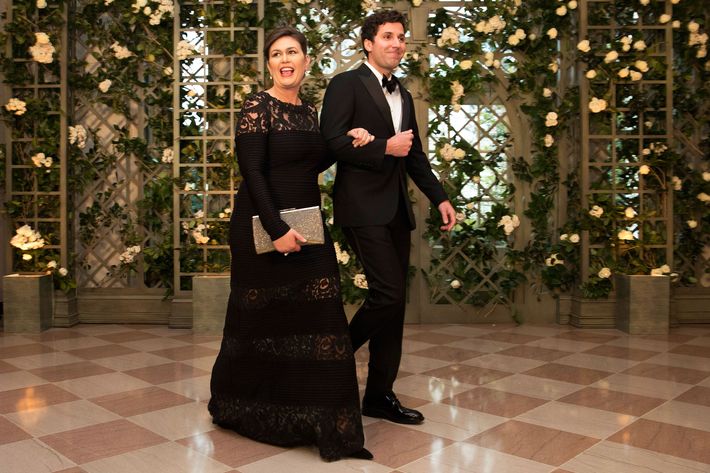 And then here's Speaker of the House Paul Ryan, who tried to save Medicare by having protein-shake-fueled sex exactly three times, and his wife Janna Ryan.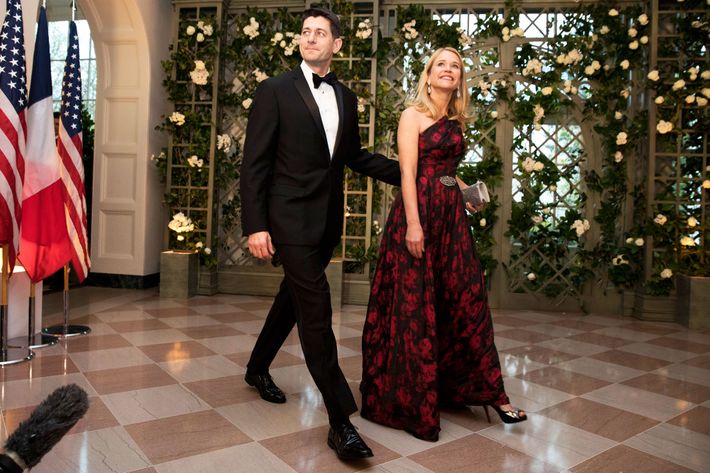 White House Fashion believes that Mother Karen Pence wore a gown from La Petite Robe di Chiara Boni. Mike Pence, like every other man at the State Dinner, wore a bow tie.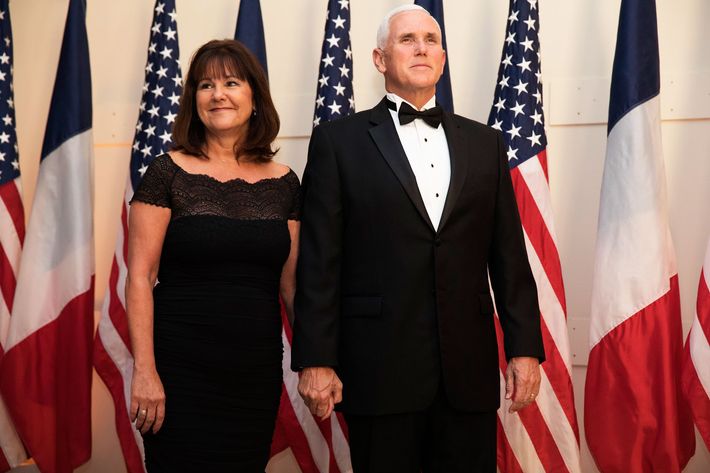 And then, there was Ivanka in a $13,000 dress from Rodarte (which she maybe believes is a French brand? It's unclear.)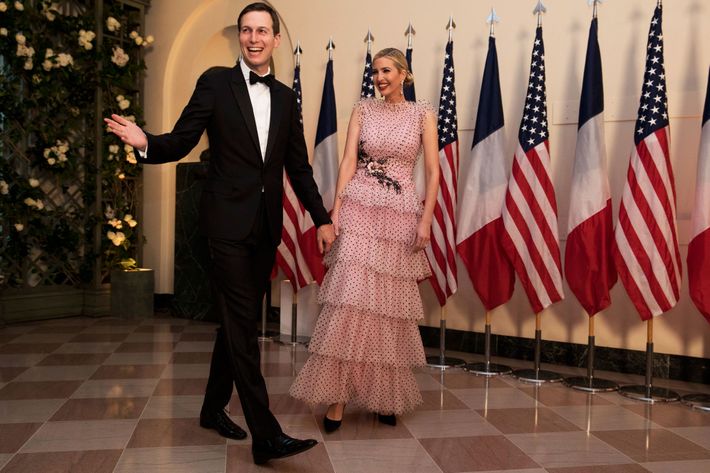 According to reporter Yashar Ali, Louise Linton wore Roberto Cavalli. When asked what she was looking forward to in the evening, she reportedly said "everything French." You know what's not French? Her dress. (It's fine.)