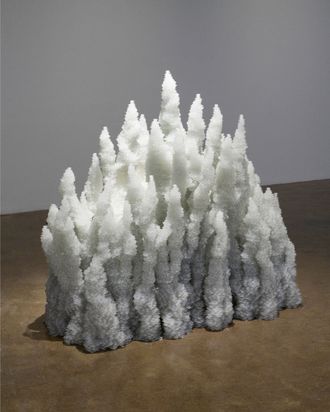 Tara Donovan. Bluffs, 2016.
Photo: Courtesy Tara Donovan and Pace Gallery.
An Eccentric View, the new exhibition at Mignoni Gallery, features work by nine artists, all women, born between 1912 and 1981. Together, they are a sort of multi-generational conversation about how practices may interact between decades and mediums. Between the stalagmites created from buttons and glue by Brooklyn-based artist Tara Donovan to the black and green canvas evoking reptilian skin painted by Yayoi Kusama of Japan, the apparent differences belie mutual resonances.
"Although the artists do not share an identifiable style or movement, they share an approach to their work and related concerns," Fernando Mignoni, the gallery's founder, told the Cut. "I thought it would be interesting to present together works by a minimal conceptual artist from the '60s together with work by a later artist." This would contextualize earlier artists, like Agnes Martin and Eva Hesse, who are often minimized within the male-dominated canon, as sources of "inspiration" to the next generation.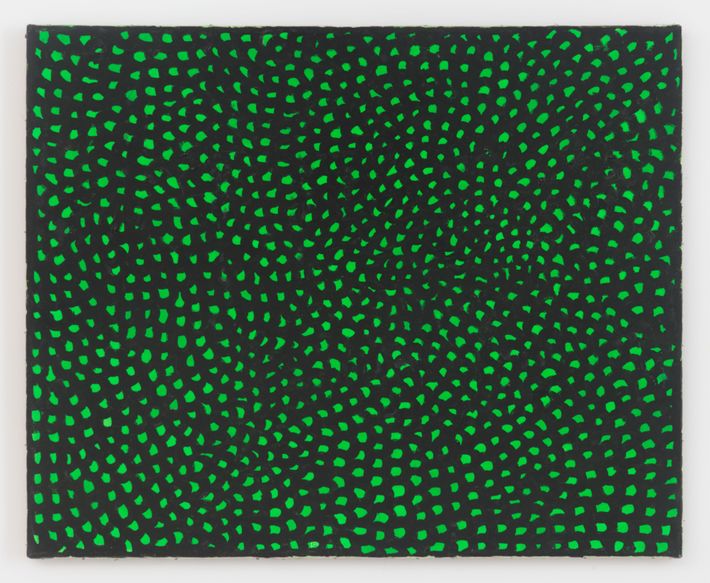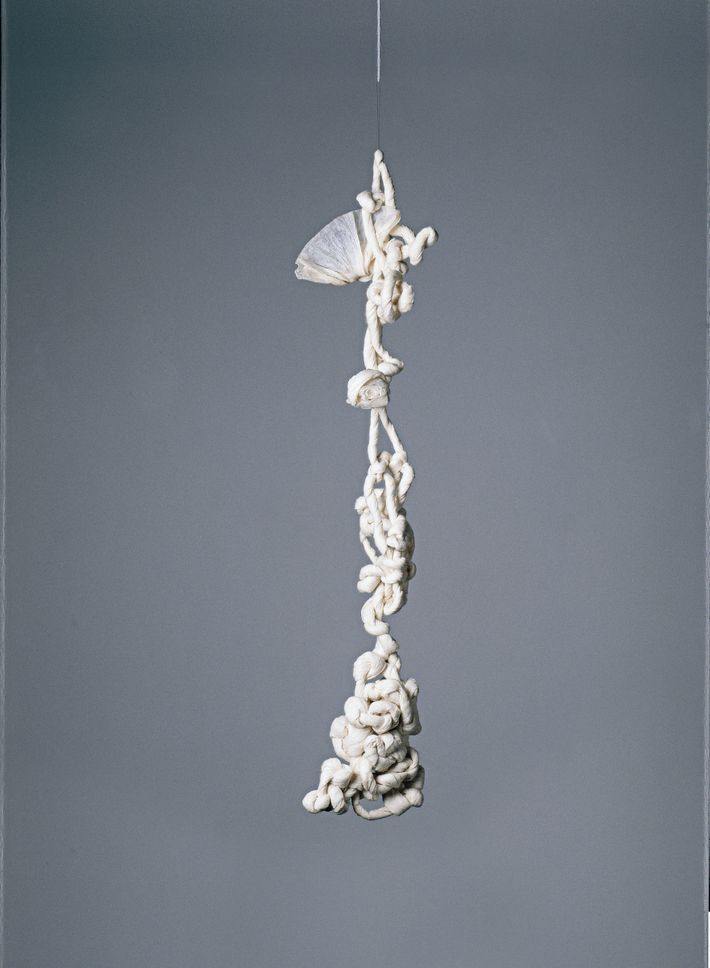 Corrugation III, by Tauba Auerbach, is a five-foot-tall canvas of chartreuse acrylic that melts into butter yellow and salmon blush. It hangs beside the concentric, minimal graphite ink wash on paper of Eva Hesse's No Title from 1967, and the bare, vertical stripes of Agnes Martin's Untitled from the 1990s. One can see how Auerbach, the youngest artist of the bunch, might have been influenced by her predecessors. What's important to Mignoni is how the exhibition demonstrates the importance of women, past and present, in shaping and continuing the dialogue in Minimalist and Post-Minimalist art.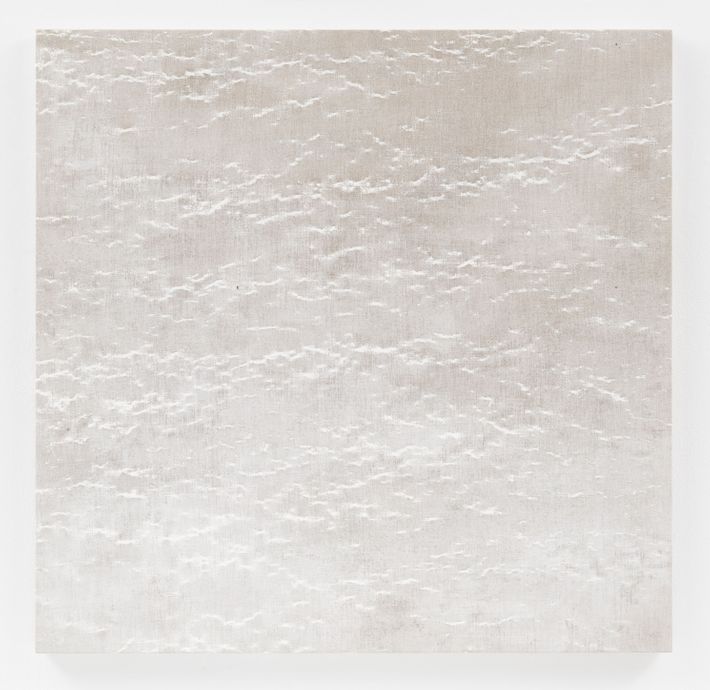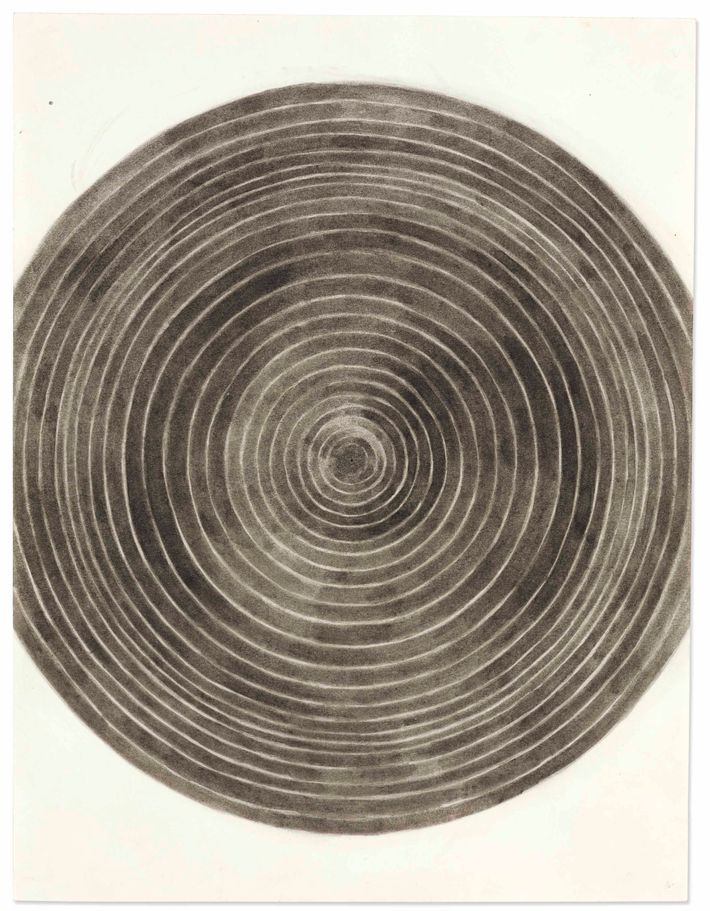 "An Eccentric View" is on view at Mignoni from May 1 through June 19, 2018.