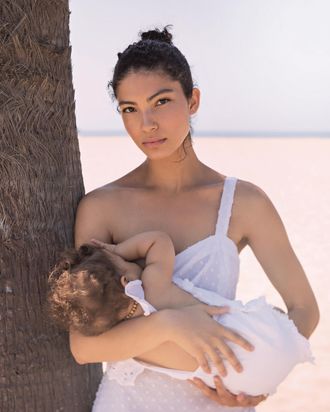 Model Grace Gail Rodriguez with Frankie Elle, photographed by Claiborne Swanson Frank.
Photo: © Clairborne Swanson Frank
Claiborne Swanson Frank is a mother, photographer, author, and a former assistant to Anna Wintour. A few years ago, Swanson Frank was in the process of producing her second art book, Young Hollywood, spotlighting new female faces in the entertainment and fashion industries from Elizabeth Moss to Amber Heard, when her pregnancy inspired her to examine modern-day motherhood.
Her new photography book Mother and Child, out today from Assouline, features portraits and interviews with more than 50 stylish women women who have inspired her personally and professionally. The 278-page book includes a foreword by Carolina Herrera and photographs of Lauren Santo Domingo, Patti Hansen, and Grace Gail Rodriguez. The Cut asked Swanson Frank to share her own answers to some of the questions she asks mothers in the book. Scroll to preview images from Mother and Child, followed by the photographer's interview.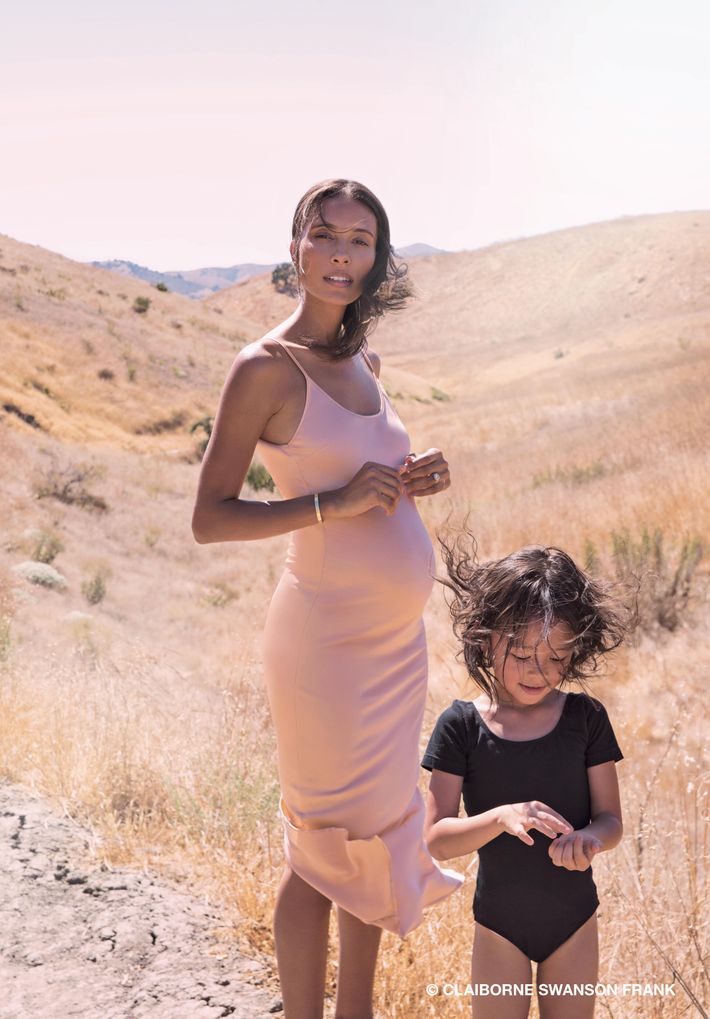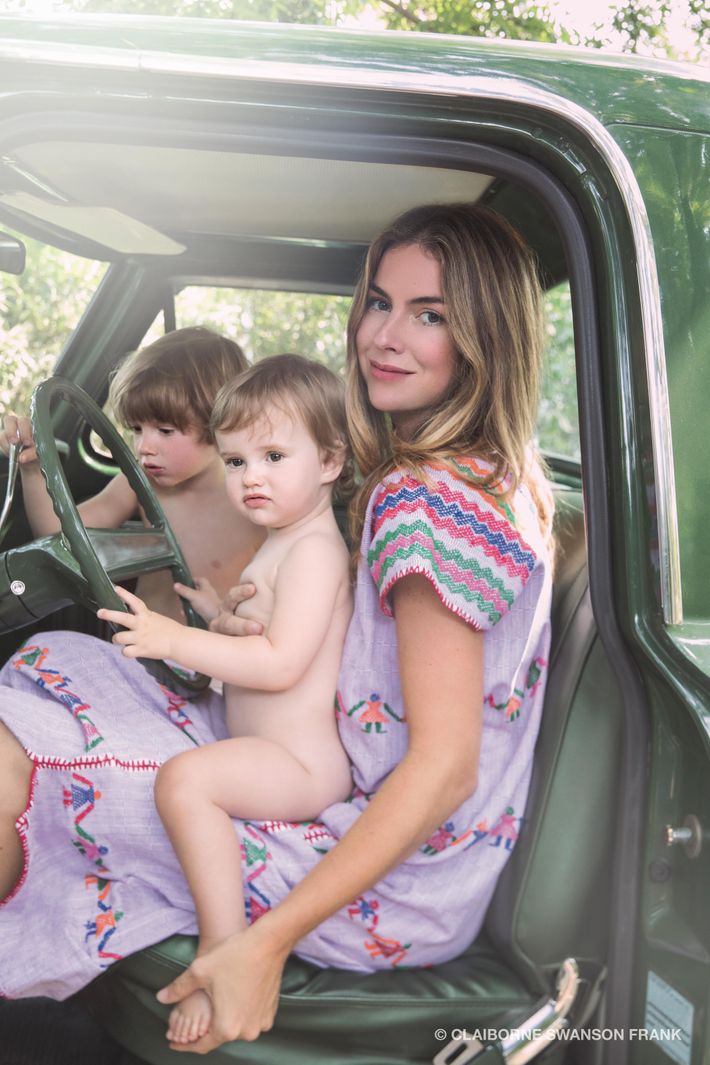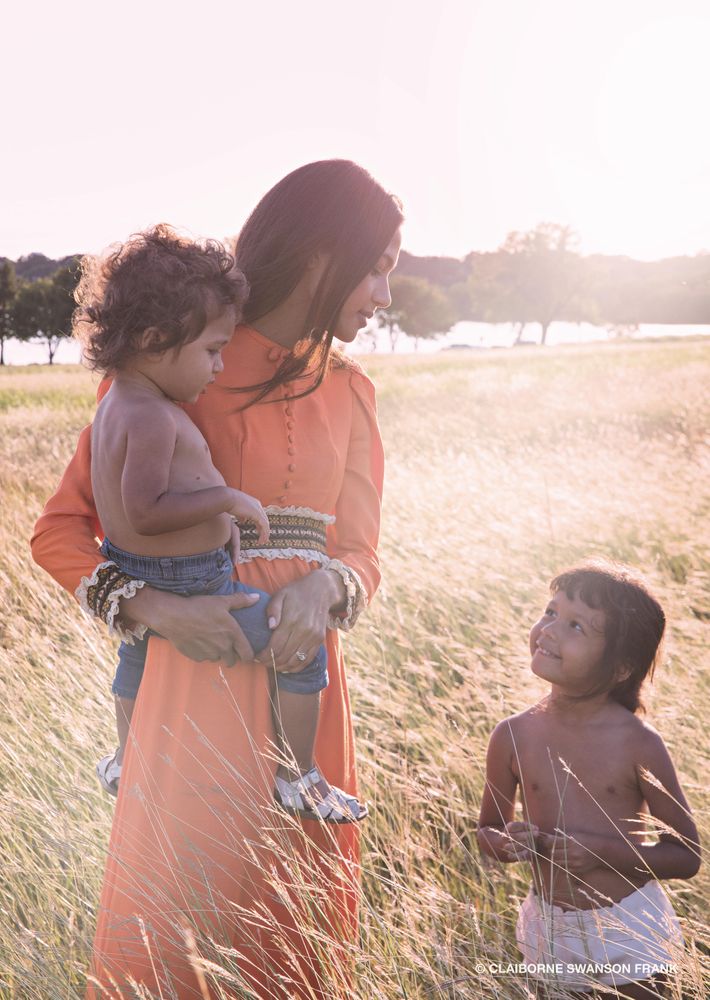 What is your most indelible memory of childbirth?
I remember going into labor with [my eldest son] Hunter. That morning, I went to the doctor, who said "No. He's absolutely not coming." I went home that night and I remember feeling what I thought were contractions, but not trusting my gut. I kept dismissing my labor, and my husband was like, "This is happening." We called my doula, and even she was like, "No. It's not happening." But my husband literally forced me into the car, and I started going into labor on the way to the hospital. We got to the hospital and I went through a space of great anxiety and fear [because] during that time, his heart rate dropped. In that moment I felt like I was crossing over and actually becoming his mother. I remember telling myself, "I'm going to do everything I can to have this baby, even if I have to die," which sounds really dramatic in retrospect, but in that moment it felt so real. I remember choosing him over myself, then his heart rate normalized, and within hours he was born. Now, I'm as madly in love with him as I was then — more, actually!
What did you name your children and why?
My eldest son is named Hunter and my youngest is Wilder. I was born with a super unique name, Claiborne, and it means "born of the Earth." It's been such a gift to have a unique name — it gave me such a sense of identity and individuality, and I wanted to give that to my children.
How do you describe your personal style of mothering?
I have learned that every child needs a different style of mothering. My boys are different in what they need, but what they both need so desperately is that constant love.
If you buy something through our links, New York may earn an affiliate commission.