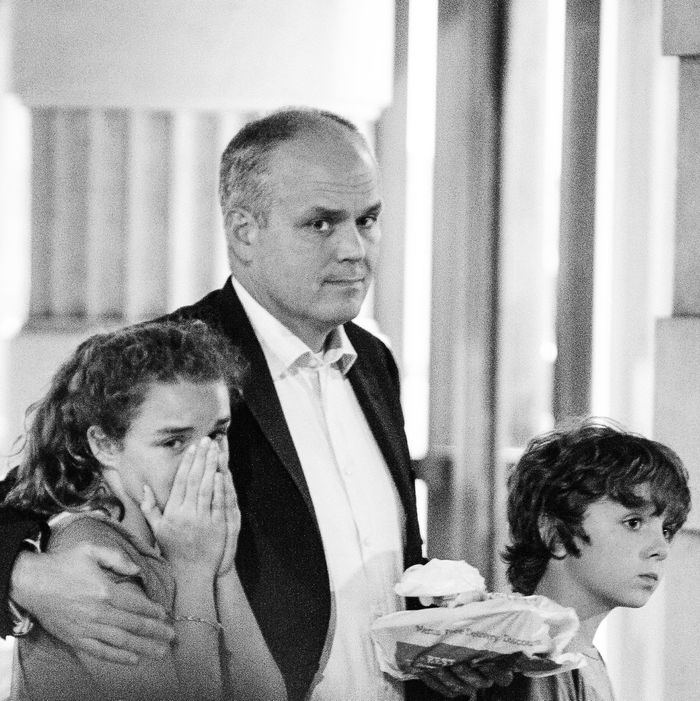 Photo: James Keivom/NY Daily News via Getty Images
This week in Manhattan, jurors will begin deliberations at the trial of a former nanny accused of murdering two children. And in Albany, state lawmakers are working to criminalize the misrepresentation that helped Yoselyn Ortega get a job babysitting Lucia and Leo Krim in the first place.
With encouragement from the slain children's father, Kevin Krim, New York legislators on both sides of the aisle are working on "Lulu and Leo's Law." Named for the late children, the law would criminalize lying in the pursuit of at-home child-care jobs.
When Kevin and Marina Krim hired Yoselyn Ortega, they relied on references from Yoselyn's sister Celia Ortega and her niece Yaquelin Severino. Both misrepresented Yoselyn's experience in child care— Yaquelin went so far as to invent a fictional son, whom she claimed Yoselyn babysat for two years. Ortega has pleaded not guilty by reason of insanity for the 2012 stabbing deaths of both Krim children.
"This is a serious gap the New York law. We need to resolve it and protect children," said Assemblyman Steven Otis. A Democrat from Westchester, Otis's proposal would make "material misrepresentation" in pursuit of a child care a felony if it results in harm to a child, and a lesser offense if no child is harmed.
Otis's work on child-care legislation dates back to the '90s when, as chief of staff to State Senator Suzi Oppenheimer, he worked on Kieran's Law. Responding to a child-care death in Westchester County, that law created a system for parents to request criminal background checks for babysitters and nannies.
"I feel very strongly that we need to give parents the tools and information to get responsible, safe people taking care of their children," Otis said. Lulu and Leo's Law represents "a new element, because … they would not have hired this person, had they had been told the truth that she had never been a caregiver before."
State Senator Andrew Lanza, a Republican from Staten Island, is proposing a similar bill to his side of the legislature. "The bottom line is that the person that Kevin and Marina hired was not the person that they were led to believe that she was because they were lied to," Lanza told the New York Daily News.