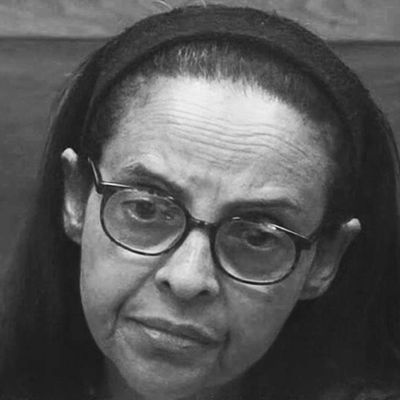 The first and only time jurors heard Yoselyn Ortega speak, she was undermining herself.
Seated next to her lawyers in court on Monday, the murder defendant buried her face in her hands and cried when prosecutors played a video of her saying she never hallucinated, and expressing surprise that she had ever claimed to. The former nanny is pleading not guilty by reason of insanity for the 2012 murders of Lucia and Leo Krim, ages 6 and 2. Her defense rests on a theory that Ortega was psychotic and dissociated when she killed, with kitchen knives, the two children she once she cared for. But in a bizarre twist, a video filmed during a psychological assessment in 2016 — four years after the crime, and months after her lawyers announced they would use an insanity defense — shows Ortega emphatically denying critical psychiatric claims that her defense has spent the last month trying to validate in court.
Ortega's lawyers admit she killed the children, but argue that she was too ill to understand the consequences or morality of her actions. Two forensic psychiatrists testified that Ortega believed she was under the Devil's control when she slashed a 2-year-old's throat and stabbed a 6-year-old to death. To prevent the defense from proving Ortega didn't understand her actions, prosecutors point to behavior that seems to indicate a disgruntled child-care provider who went to work with a plan to kill: Ortega left insurance cards, legal documents, and bank statements in an envelope for her sister; hung a pocketbook filled with valuables on her son's bedroom door; and altered her routine so she would be alone with the kids in the apartment. In the days after the crime, Ortega aired workplace grievances. When Ortega later opened up to psychiatrists, she downplayed those complaints, and described a long struggle against demonic voices commanding her to kill. But in the video presented by prosecutors, she denied hearing voices, and claimed the children's mother, Marina Krim, had "humiliated" her.
"She said at no point during that day did she experience hallucination or hear any command hallucination to kill," Dr. Ali Khadivi, the forensic psychologist who performed that assessment, said during Monday's testimony. During the most damning portions of the video, the camera is tight on Ortega's face. Offscreen, Khadivi's voice asks about being possessed by the Devil. Ortega furrows her brow and shakes her head as though hearing a ridiculous claim for the first time. Her face is an exaggerated version of an expression I have seen on many onlookers at her trial. It's a look of disbelief and bafflement, with an undercurrent of horror, disdain, and disgust. It's a look that says, I am listening to something totally crazy.
When I watched the video, I felt my face slide into a similar expression. Why would she say or think this? "Because she's crazy," another reporter said with a shrug. If her reactions were genuine, it would suggest she has at least two separate and internally consistent understandings of her personal history, self-perception, and relationship with the Krims. But if her reactions were fake, that would, in the colloquial sense of the word, also be crazy: Why deny hallucinations after long reporting otherwise, when your lawyers are building an insanity defense? Dr. Khadivi examined Ortega after she rejected a pre-trial offer from Judge Gregory Carro for 30 years to life in prison in exchange for a guilty plea — an offer generous enough that Assistant District Attorney Stuart Silberg objected to it. But she still wanted to plead not guilty. Soon thereafter, she undermined her own case.
A seasoned forensic psychologist, Dr. Khadivi testified that Ortega's "considerable unreliability and gross inconsistencies" suggest she had feigned psychosis. But Dr. Khadivi's most memorable contributions to this trial are not the things he said, but how Yoselyn Ortega reacted to them, both on video and in court. In the video, Ortega denies not just her hallucinations, but any memory of speaking to Dr. Phillip Resnick, the legendary forensic psychiatrist whose forensic analysis has influenced the cases of Jeffrey Dahmer, Casey Anthony, the Unabomber, and Timothy McVeigh. Dr. Resnick examined Ortega twice in 2013 and later testified on her behalf. In court last week, he said he believes Ortega is not lying about hearing voices and feeling transformed by the Devil. Resnick believes she "lacked substantial capacity to organize her mind and carry out a meaningful deliberate intention," due to a combination of psychosis and dissociation.
Dr. Khadivi believes otherwise. After examining Ortega and reviewing her medical records and other evidence from the case, he concluded that Ortega was feigning psychosis. During his trial testimony, he implied that she switched to feigning amnesia for her interview with him. Dr. Khadivi believes Ortega suffers from anxiety and depression, which could explain some distortions of reality. He also said Ortega has "low cognitive ability," which he tested during a series of neuropsychological exams. Ortega described a history of hallucinations many times, to many people, in a variety of medical states and physical places, Dr. Khadivi said. She retained other memories from those times and places, Dr. Khadivi testified, and showed no signs of reticence or delusional thinking during their time together — even though medical records suggested she'd been refusing antipsychotic medication for months.
Three forensic psychiatrists have testified at this trial — one for the prosecution and two for the defense. (Dr. Karen Rosenbaum worked alongside Resnick.) All three quoted and summarized numerous statements Yoselyn Ortega made to them, as did doctors who treated Ortega in the hospital after the crime. But since most of them spoke to Ortega through interpreters, they were actually quoting a person who was quoting Ortega. And since each doctor's analysis included material culled from other doctors' reports — as well as police reports, statements from loved ones, and other material featuring layers of interpretation — testimony on a defendant's state of mind sometimes can feel like a game of telephone.
Ortega's hospital-bed "rant" about being overworked, for instance, was obtained at a time when Ortega could not audibly speak. (She damaged her vocal cords while stabbing her neck.) NYPD Sergeant Yoel Hidalgo was guarding Ortega two days after the crime when she awoke and seemed to initiate communication. Hidalgo, who is a native speaker of Spanish, described the process as laborious. Ortega mouthed words, gestured, and pointed at an alphabet board; Hidalgo wrote down her words, sometimes showing his notes to her for confirmation. His only instruction was to write down everything Ortega freely said.
Some of Hidalgo's notes are in the original Spanish, but sometimes he translated her words into English in his head, and wrote that down instead. Ortega's headline-grabbing accusation that "I had to do everything and take care of the kids" is among the sentences that Hidalgo wrote entirely in English. Hidalgo started his testimony with a clear voice and square posture. Defense lawyer Valerie Van Leer-Greenberg laid into him, scrutinizing every communicative choice at length, demanding explanations for every dot and squiggle in his notes, and quizzing him on spelling. By the time she finished, Hidalgo was slumped in his chair and speaking quietly. "I can't hear," Van Leer-Greenberg called out, theatrically cupping her ear.
During the trial, Ortega sits at a table with her two lawyers and an interpreter who translates English to Spanish for her, in a whisper. (When witnesses testify in Spanish, the interpreter moves to the witness stand.) She converses quietly with mother-son lawyers Valerie and Evan Van Leer-Greenberg, often without an interpreter's help. She exchanges brief words with the court officers who walk her in and out of court in handcuffs, and deliver water to her in a plastic cup. (Once, she raised a plastic cup to Valerie and said, "Salud.") She sometimes scoffs, and occasionally comments under her breath. ("Never said that," she growled, in English, during a fellow nanny's testimony, also in English.) But those utterances are not on the record, nor are they part of the evidence the jury will be instructed to consider when deciding this case. For the jury's purposes, the only utterances that have come directly from Ortega's lips are the ones in Dr. Khadivi's video — and even they are provided with oral translation, provided by a Spanish-speaking psychologist who interpreted for the English-speaking Khadivi.
The most damning parts of the video require no translation. "No," Ortega says every time she is asked about prior descriptions of psychosis. "No, no, no."