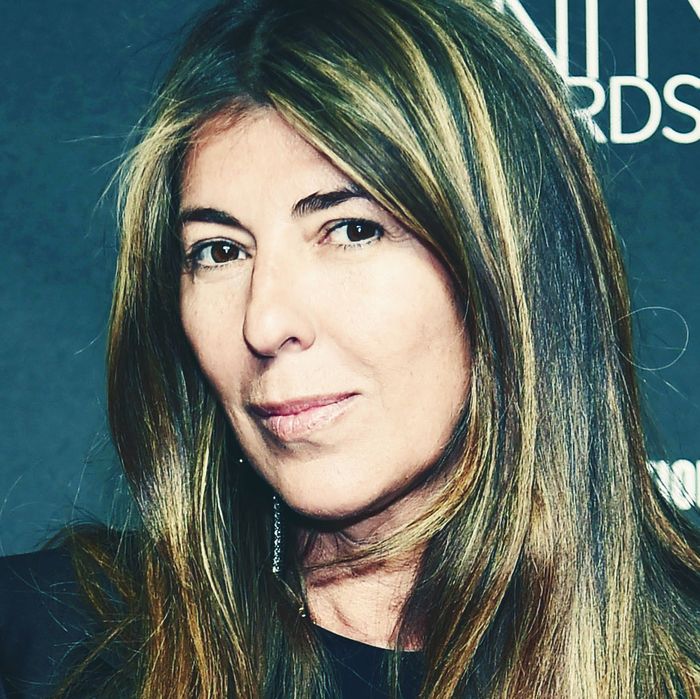 Nina García.
Photo: Steven Ferdman/Patrick McMullan via Getty Images
On Monday night, at the International Center of Photography Infinity Awards, guests arrived in swaths of wintery black, including Elle editor-in-chief Nina García. On a cold night that felt more like February than April, García sat in the frigid Spring Studios venue without a jacket. In contrast, Anna Wintour, whose rumored exit from Vogue has launched endless speculation, kept a patterned coat (and her Chanel sunglasses) close at hand during the event. We sought guidance from García about how to dress between seasons, travel tips, and the rumor that Anna Wintour is leaving Vogue.
No one knows how to dress in this kind of weather. What advice do you have?
Including me. Layers, that's all I can think of. Still layers, you know? A jacket, a thin cashmere sweater, I don't know. And then I come out and I'm like, where's the coat? Last night I was at a [Dolce & Gabbana] Alta Moda event. I was like, I wish I would have brought — I had a little cashmere coat on. That didn't do the trick. Indoors, it was that cold.
I don't know, I think it speaks to how we're moving more and more into a seasonless fashion, right? It's really what could work — what could work in winter is still working for spring. And wait until the summer hits, we'll still be wearing … God only knows…
I went to the Dominican Republic for spring break, and surprisingly, in the Caribbean, it was chilly. We were having the nor'easter here and we were cold, and it was — I needed a little cardigan, which I never thought I would. I thought I was going to be there in my bikini.
Speaking of travel hacks, I always turn things inside out when I pack. In case something spills or snags, and you don't have time to go to a dry cleaner or buy something.
You know what I do? I usually use my clutch. Like when I'm going to Europe, and pack really fast, I'll use this to pack my toiletries. I'll put the makeup inside, so I only have to pack once. And it's nice and sturdy and doesn't collapse.
I don't know if anything has changed in the last few hours, but all the talk about Anna, leaving, is it official? Did you have a reaction?
I really can't really have an opinion on that. It's such a — she's been in an incredible force in this industry, so, you know. I respect her tremendously, but I don't work for Condé, I never have — so …