Because when you're sated with appetizers (pastrami tacos, creamed-spinach pots), you're free to dance through the main course.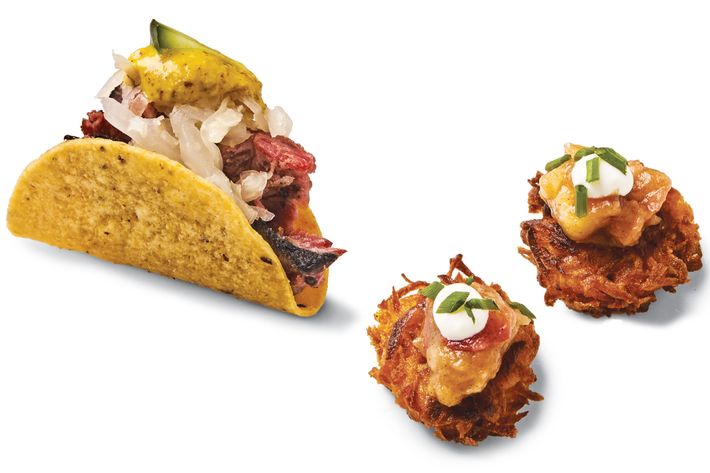 L: Pastrami tacos with sauerkraut and half-sour pickles.
R: Sweet-potato latkes with sour cream and apple chutney.
Catered by The Raging Skillet, www.theragingskillet.com.
L: Truffled lobster ravioli with smoked-lobster medallions.
R: Eggplant-parmigiana risotto barley-Parmesan risotto with tomato-basil beurre blanc, heirloom-tomato-and-burrata caprese, and crispy variegated eggplant.
Catered by Abigail Kirsch, abigailkirsch.com.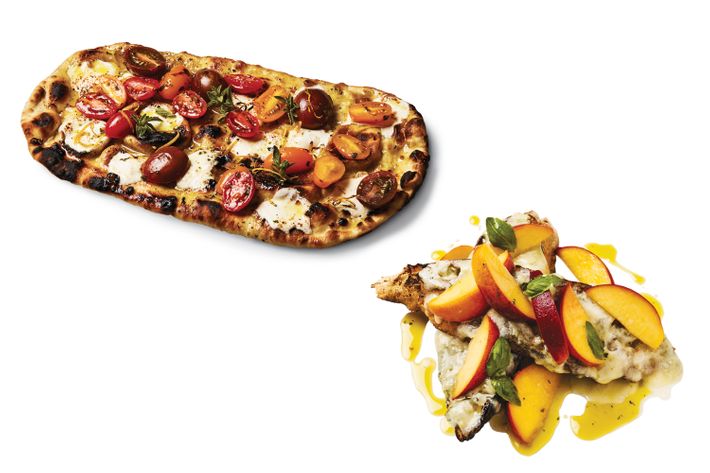 L: Grilled flatbread pizza with mozzarella, herbs, and cherry tomatoes.
R: Grilled filone toast with peach-and-basil salad.
Catered by Atelier Roquette, www.atelierroquette.com.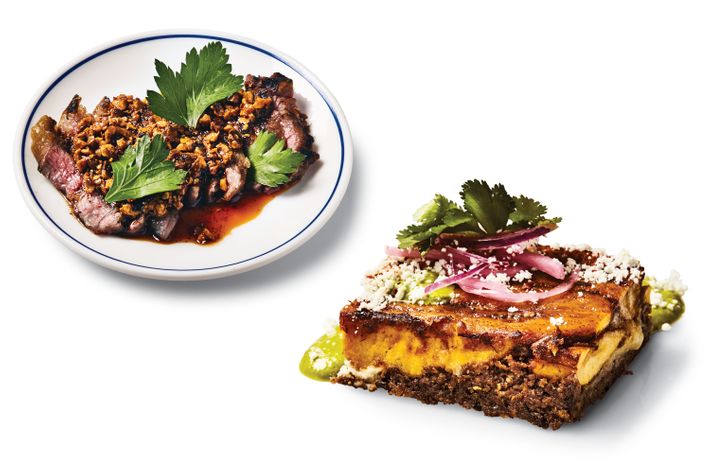 L: Baby strip steak with chile-hazelnut oil.
R: Fried plantains with cotija cheese, pickled onions, mild house-made hot sauce, and parsley.
Catered by Lalito, lalitonyc.com.
Carpetbaggers and Macarons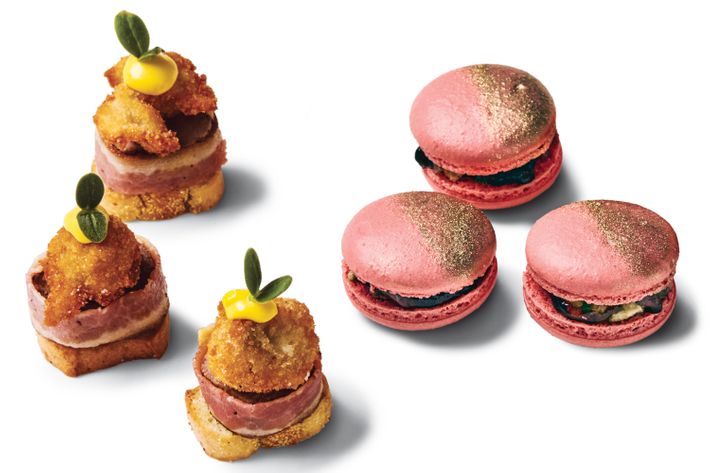 L: Bacon-wrapped filet of beef carpetbaggers, topped with a fried oyster.
R: Foi-gras macarons with elderflower gelée, fig compote, and gold dust.
Catered by Bartleby & Sage, www.bartlebyandsage.com.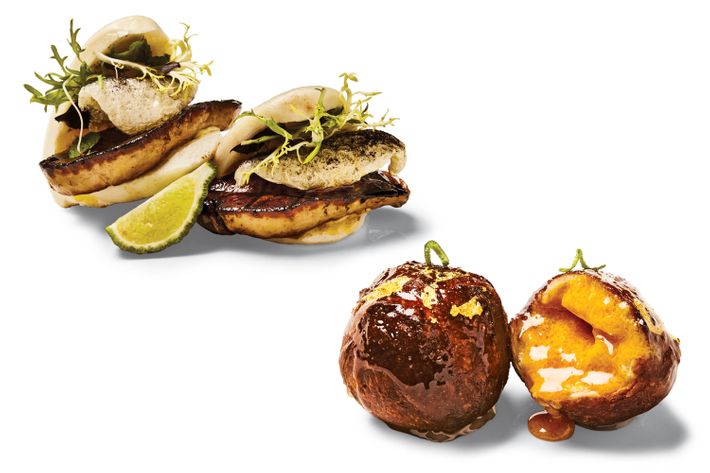 L: Foie-gras bao buns with a pork-skin crackle.
R: Brioche doughnuts with salted-duck-egg custard, yuzu glaze, and gold leaf.
Catered by Bonbite, www.bonbitenyc.com.
Crostini & Shrimp Cocktail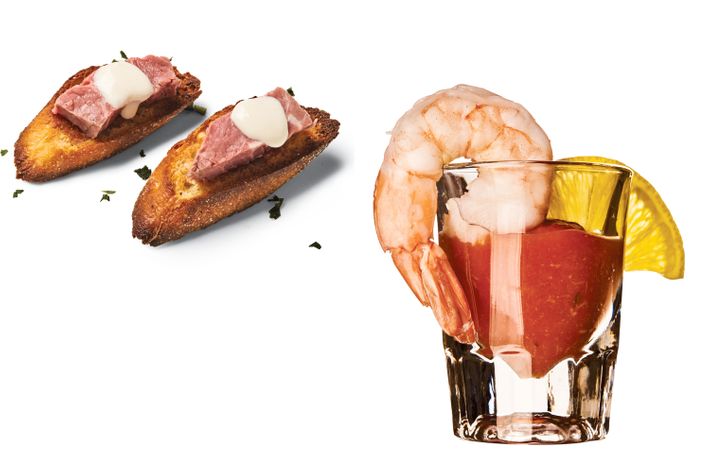 L: Filet-mignon crostini with Schmitt's Farm horseradish sauce.
R: Jumbo-shrimp cocktail with homemade North Fork cocktail sauce.
Catered by The Vineyards at Aquebogue, www.lessings.com.
Zucchini Cakes and Creamed-Spinach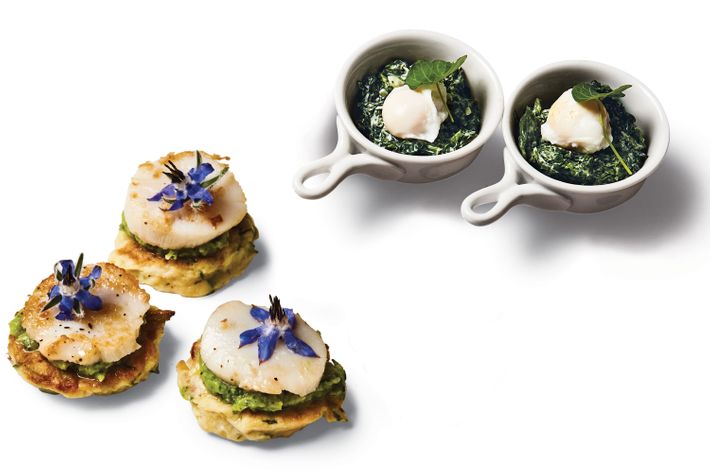 L: Zucchini cakes with scallops and truffled edamame purée.
R: Creamed-spinach pots with truffle oil and a poached quail egg.
Catered by Fancy Girl Table, www.fancygirlcatering.com.
*This article appears in the summer 2018 issue of New York Weddings.