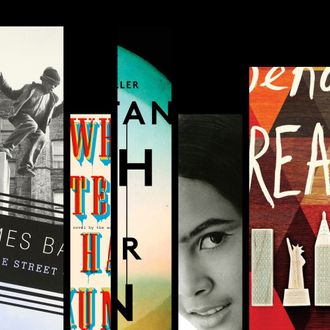 This month, New York Magazine helped the New York City Mayor's Office select five critically acclaimed finalists for the city's One Book, One New York summer reading program. Three of the books are by women, and all five are set in New York City. Throughout April, you can vote here to help choose the winner.
Here, we present a brief reader's guide with each book's opening line, a one-sentence plot summary, and some cool facts about these talented authors. See which one you like best. If you're in New York: 5,000 copies of all five books will be available in libraries throughout the five boroughs.
The Pulitzer Prize–Winning Author
Manhattan Beach: A Novel by Jennifer Egan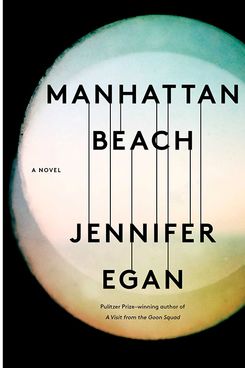 The story: Nineteen-year-old Anna Kerrigan becomes the first female diver at the Brooklyn Navy Yard during World War II, helping build and repair battleships after her father's mysterious disappearance.
First sentence: "They'd driven all the way to Mr. Styles's house before Anna realized her father was nervous."
About the author: Pulitzer Prize winner Jennifer Egan dated Steve Jobs and once worked as a private secretary to a countess. This is her fifth novel.
Behold the Dreamers by Imbolo Mbue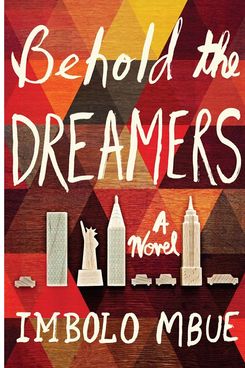 The story: Cameroonian immigrant Jende Jonga lives in Harlem with his wife and 6-year-old son while working as a chauffeur for a financial executive with dark secrets.
First sentence: "He'd never been asked to wear a suit to a job interview."
About the author: Mbue, who also immigrated from Cameroon to the U.S., received a $1 million book deal for her manuscript. The book became a best seller and an Oprah's Book Club pick.
When I Was Puerto Rican by Esmeralda Santiago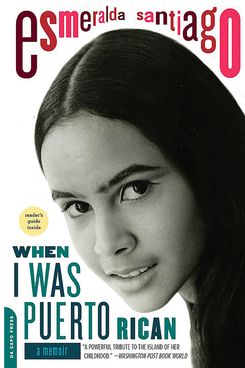 The story: This first volume of a three-part memoir trilogy follows Santiago's childhood, moving from rural Puerto Rico at age 13 to New York City, where she helped translate for her mother in welfare offices, to college.
First sentence: "There are guavas at the Shop & Save."
About the author: The oldest of 11 siblings, Santiago studied part-time at community colleges for eight years before receiving a full scholarship to Harvard. Now she's a decorated author, documentary filmmaker, and an activist.
The Moonlight Director's Next Film
If Beale Street Could Talk by James Baldwin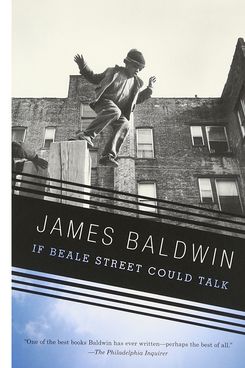 The story: A love story set in Harlem in the early 1970s, starring a 19-year-old girl named Tish and a young sculptor, Fonny, who have a child together.
First sentence: "I look at myself in the mirror."
About the author: Baldwin is a legend, one of the most important voices on race, class, and sexuality in mid-20th-century America. Moonlight director Barry Jenkins is adapting Beale Street into a feature film.
White Tears by Hari Kunzru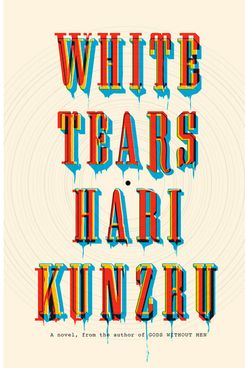 The story: Two white music producers record a blues singer in a park and fake it online as an antique track, launching a murder-mystery thriller that examines racial discrimination and appropriation.
First sentence: "That summer I would ride my bike over the bridge, lock it up in front of one of the bars on Orchard Street and drift through the city on foot, recording."
About the author: The award-winning British novelist, journalist, and former music editor also received a $1 million book deal for his first novel (in British pounds). He grew up in Essex, the son of a Kashmiri Pandit father and British mother.