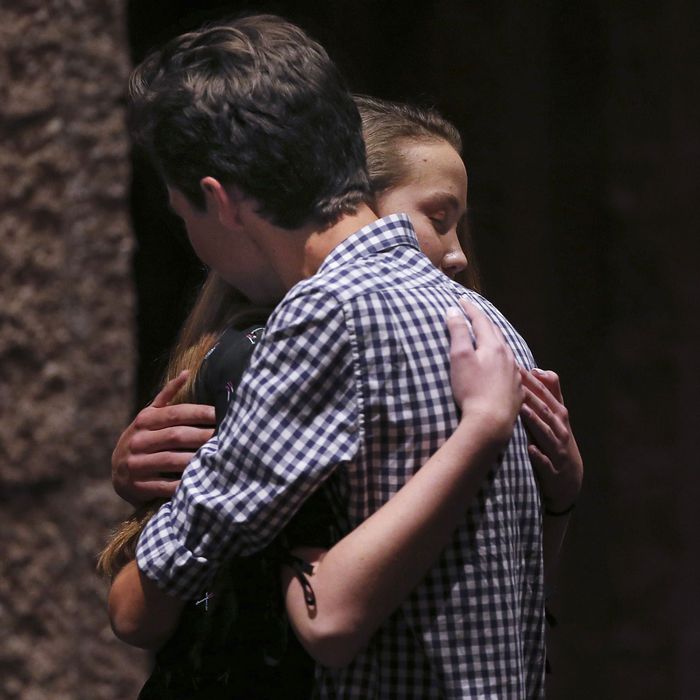 Lauren and David Hogg.
Photo: Rich Schultz/AP/REX/Shutterstock
Lauren and David Hogg, two students who survived the tragic Florida shooting at Marjory Stoneman Douglas High School, have signed a book deal with Random House.
The book, which Random House describes as an "in-depth look at the making of the #NeverAgain movement," is titled #NeverAgain: A New Generation Draws the Line. It is scheduled to be published on June 5, and the proceeds from it will go to charity and community organizations. One such organization is Everytown for Gun Safety, a nonprofit that advocates for stricter gun control.
The Hoggs, who are siblings, took to Twitter to share the news earlier today. "Today @lauren_hoggs and I are announcing our book #NeverAgain that tells the story of the foundation of this movement for those we lost," David tweeted.
Lauren echoed this message, saying the book "tells the story of how we turned our grief into action."