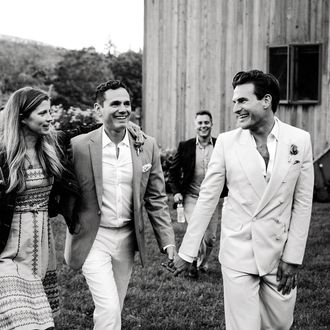 Paul Stewart and Michael Cook.
Photo: Michael of Chellise Michael Photography
Paul Stewart, 48, and Michael Cook, 32, first spotted each other through a crowd in 2010. (Paul: "It was a lesbian bar at 4 a.m. — isn't that how we all meet our husbands?") Five years later, Paul, an actor, proposed to Michael, a stylist and fashion editor, while they watched a meteor shower from the backyard of their Catskills house — which became the obvious choice for the wedding venue. "We spend a lot of time in the city, but this is our home," Michael says. "Every weekend, we were mowing the paths and weeding the gardens to get it ready." Their 50 guests gathered around a newly planted tree for the ceremony; for the reception, they followed the grooms down a path to find the caterers roasting chicken and whole lamb over a fire, the tables lined with moss. "People were traveling from all over," Paul says. "We didn't want to spend a minute without them."
The Details
Suits: Indochino (on Paul, center), Dries Van Noten (on Michael, right)
Caterer: Heirloom Fire
Flowers: Hops Petunia
Rings: Tiffany & Co.
Planner: Scott Neild
Photographs by: Michael of Chellise Michael Photography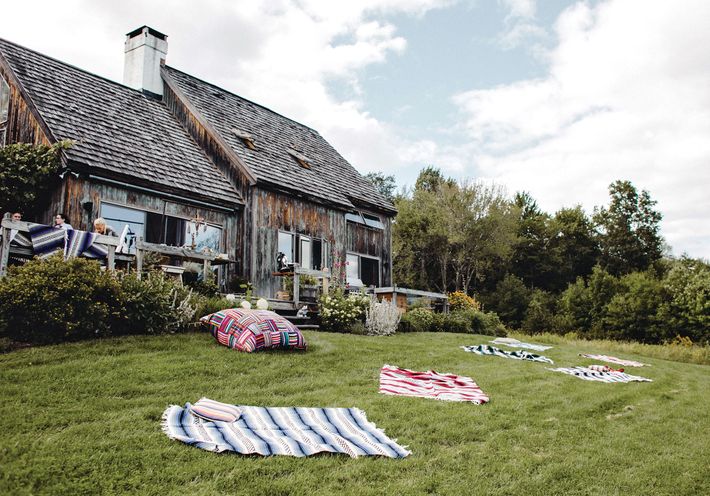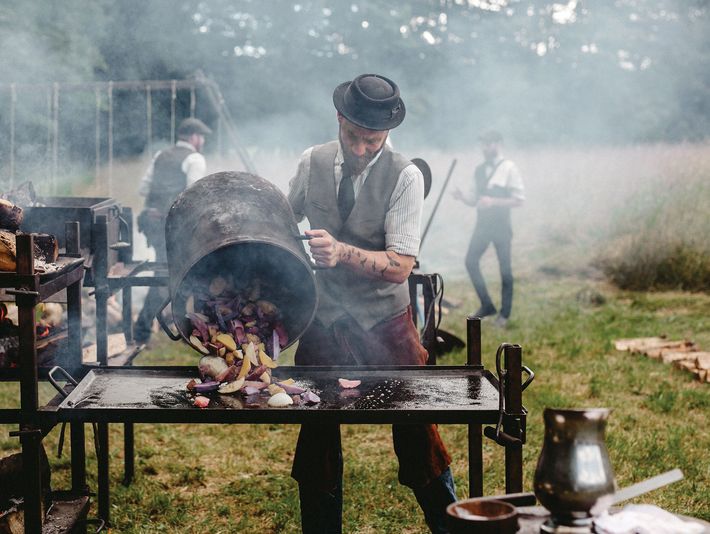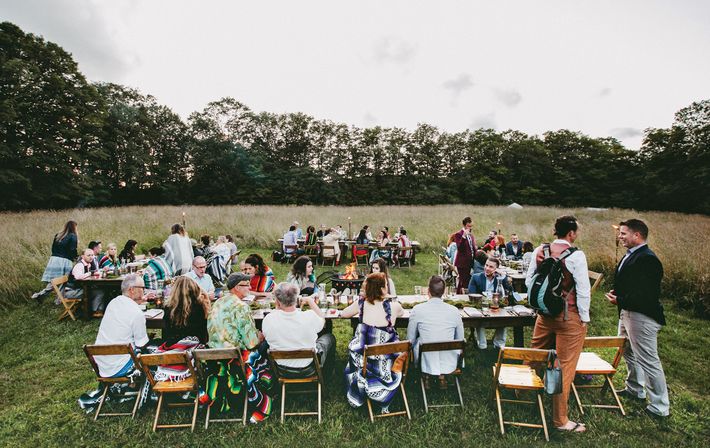 *This article appears in the summer 2018 issue of New York Weddings.