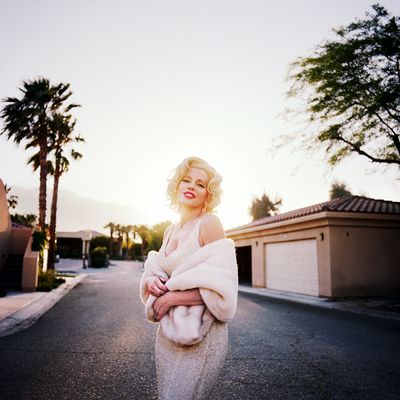 Photo: Courtesy of Emily Berl
For Marilyn, photographer Emily Berl traveled the world to shoot portraits of women who consider themselves Marilyn Monroe tribute artists. "Impersonators is a word I've been trying to shy away from. Sometimes you have to call a spade a spade, but it's a word that's not always quite right," she told the Cut. The series began as a personal project to explore the mythology of Los Angeles after relocating there from New York. "It's a look the legacy of Marilyn Monroe, and how that's related to the idea of the Hollywood dream and people's aspirations for making it." Scroll to see more.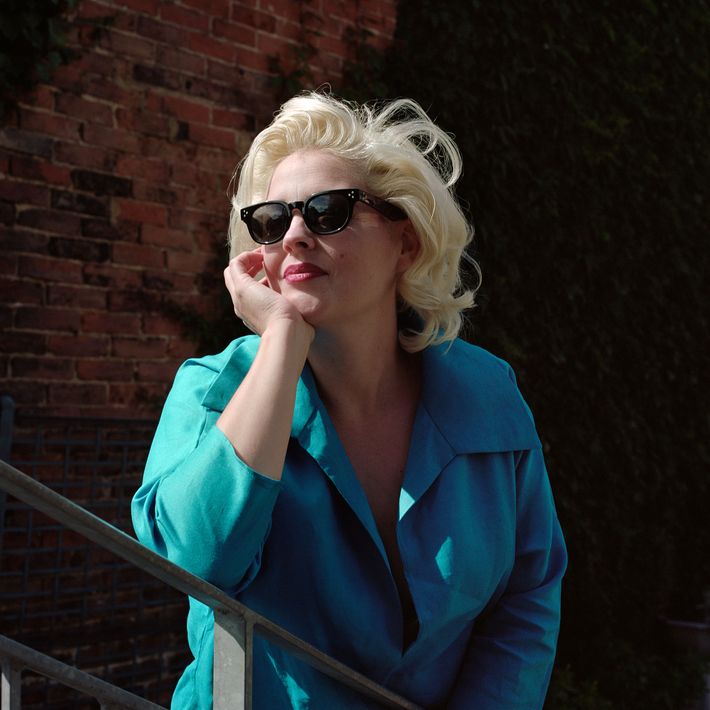 "One of the things I have had to come to terms with this project is that it kind of dances with a lot of clichés, like the Hollywood dream, but I've realized I'm into that. I think even though they're clichés, they're kind of important. They're not necessarily a bad thing."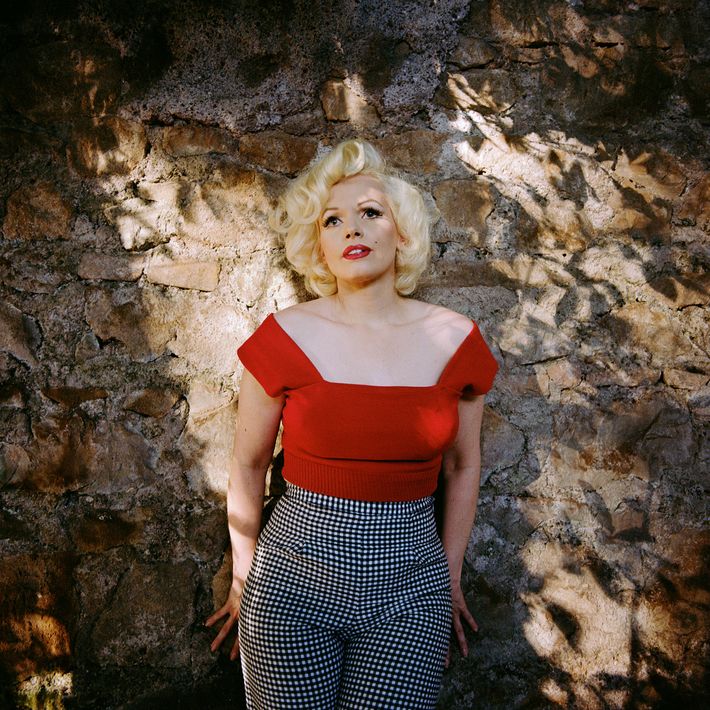 "I ended up going down this Marilyn Monroe rabbit hole and realized she represents this thing that was just fascinating because people all over the world are in love with her and dedicated to preserving her memory. It's a story that people understand all over the world. People who don't live here know who Marilyn Monroe is. People who haven't seen her movies know who Marilyn Monroe is."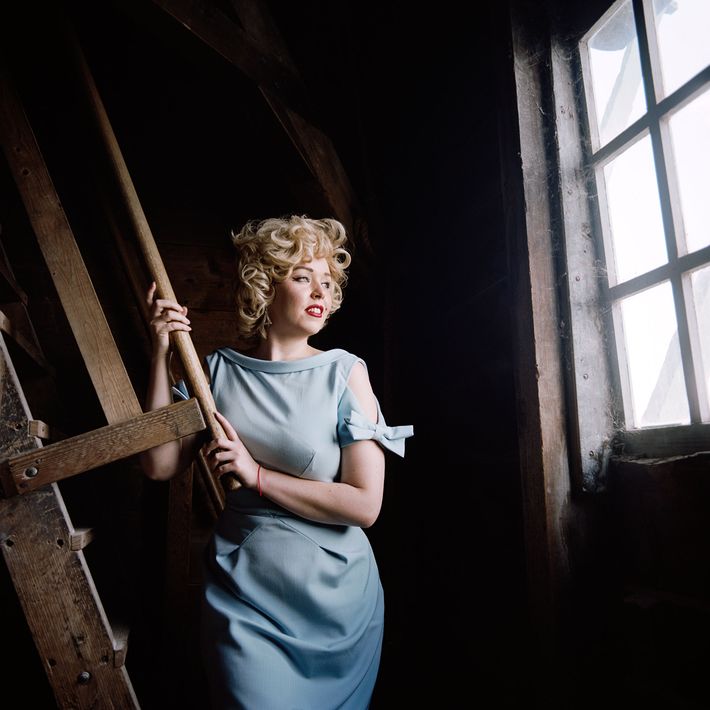 "Debra is from outside of Amsterdam. I showed up and Debra's like, 'we're going to go to these windmills,' which are a major tourist draw. I was like, really? It was cool to walk around with someone who is Marilyn Monroe with all these tourists. People love it. People know immediately what's going on. She was pausing to pose for pictures with people! It was fascinating. [This shot] is actually in a windmill. It's one of my favorites from the project."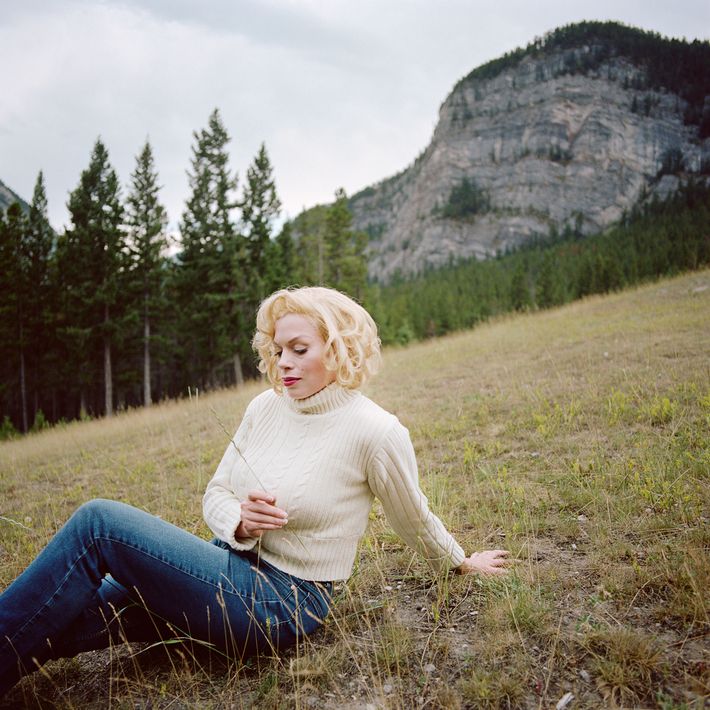 "Nadine is from Ottowa, Canada. She's a singer and has been doing Marilyn for a few years. She wants to be herself during Marilyn and pay respect to the person, which I thought was a really interesting insight because a lot of these people aren't trying to be like her. A lot of it is a form of tribute. She says like, I would rather be called a tribute artist than an impersonator. I want to be myself as Marilyn Monroe."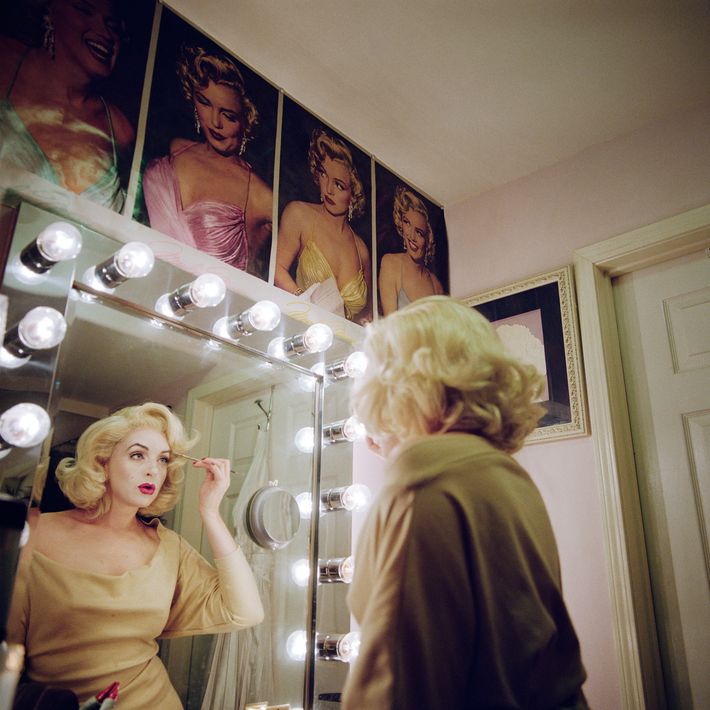 "Holly is one of the big L.A. people, one of the big L.A. Marilyns. She works a lot of gigs, but she's also an actress in her own right. She's very, very specific about how you do the makeup, how you do the hair. She makes many of her own costumes. It's a job for Holly, but she also has this personal knowledge and dedication. She's the L.A. Marilyn."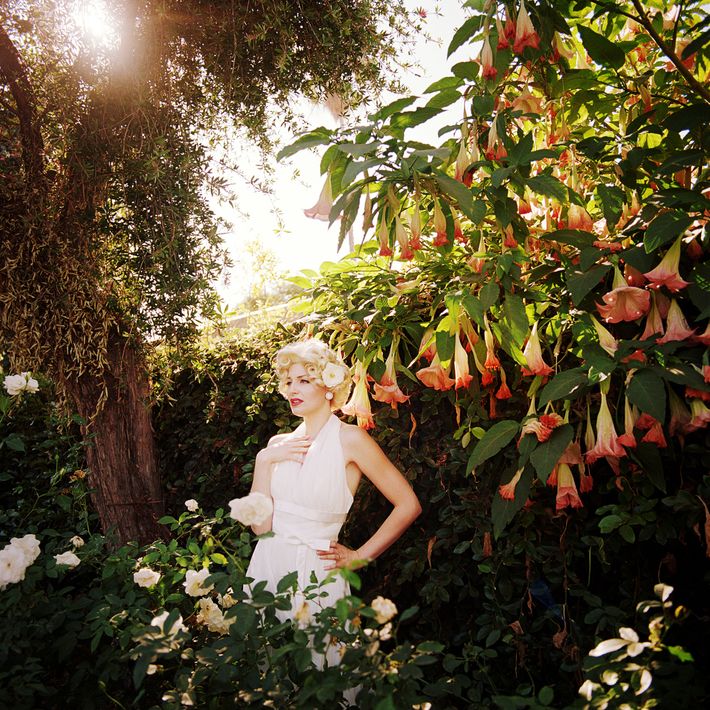 On what the Marilyns have in common: "The main thing everybody said over and over again was everyone wants to protect Marilyn. And I just found that so fascinating. Even though she was largely a fabrication of the industry — like no one really knew the real Marilyn Monroe, or like very few people did — you know, her fan base that still exists today wants to protect her and her legacy and make sure it's respected."
If you buy something through our links, New York may earn an affiliate commission.