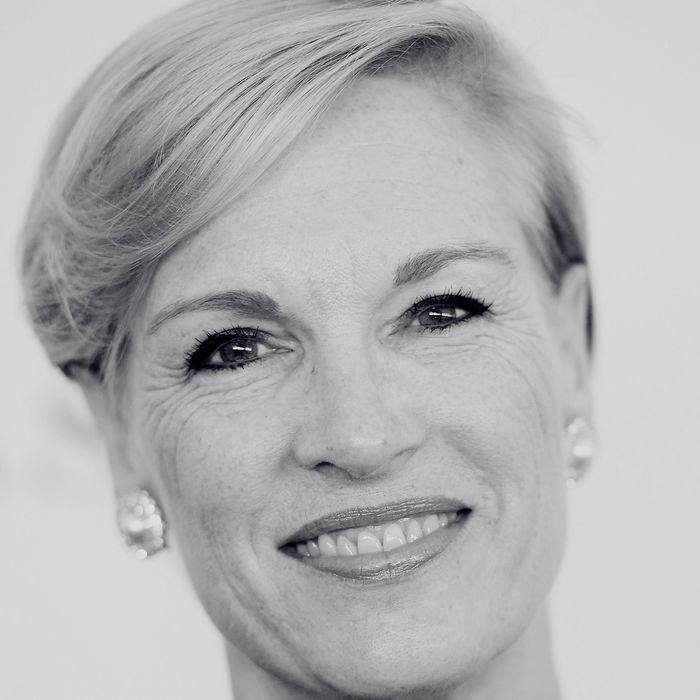 Cecile Richards.
Photo: Dimitrios Kambouris / Staff/2017 Getty Images
Planned Parenthood CEO Cecile Richards opened up in her memoir about what it was really like to meet with Jared Kushner and Ivanka Trump to discuss federal funding for the organization. Spoiler: It didn't go so great.
Richards remembers telling the vice-president of Planned Parenthood, "Honestly, it felt almost like a bribe."
She wrote in her memoir Make Trouble that she met with Javanka because she thought it was the right thing to do. She "begged" her husband to join the meeting because, "If nothing else, I felt I needed a witness." It was reported in May that Ivanka had suggested that Planned Parenthood be split in two, with one smaller arm devoted to abortions. Kushner took a more direct approach.
According to Richards, he told her that she had made a "big mistake by going political." His ideal outcome was for a headline reading, "Planned Parenthood Discontinues Abortion Services." If abortion services were eliminated, then funding could increase … but only if they acted fast. Per People:
"In their eyes, if they could stop Planned Parenthood from providing abortions, it would confirm their reputation as savvy dealmakers. It was surreal, essentially being asked to barter away women's rights for more money. It takes a lot to get Kirk mad, but it looked like his head was about to explode."



This meeting occurred in the period of time when Ivanka claimed to be fighting for women's rights in the White House. Around the same time, Ivanka had told Gayle King, "I think there are multiple ways to have your voice heard … But I think most of the impact I have, over time most people will not actually know about." One of those ways is to have your husband do the dirty work for you.