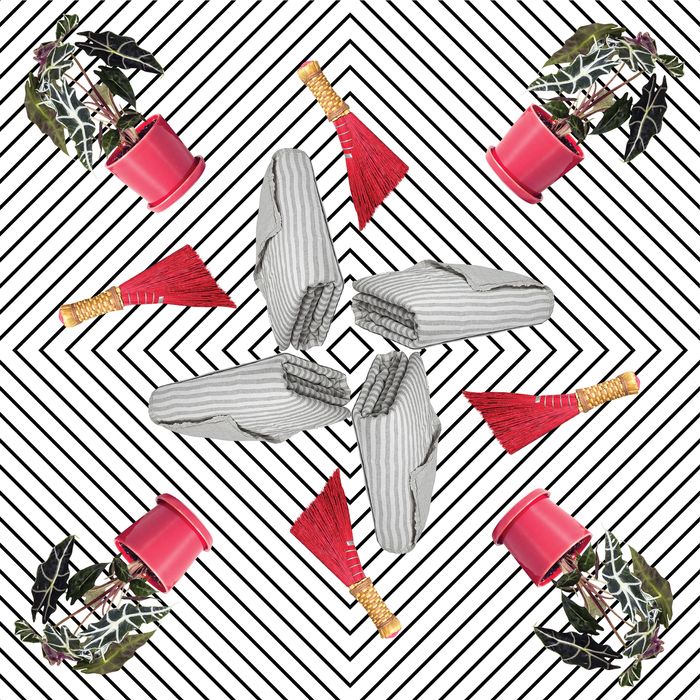 Photo: Courtesy of the Vendors
First Look
In late June, Vancouver-based athletic brand Respect Your Universe will open in Williamsburg with a dedicated water bar (76 N. 4th St.).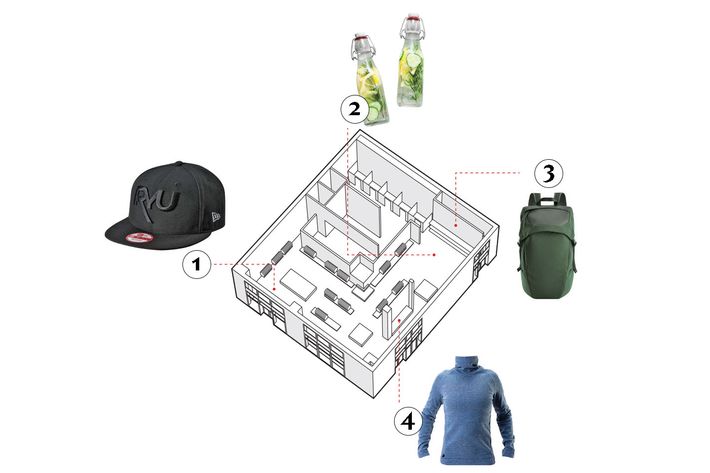 1. Menswear: Branded snapback hats ($33), an odor-eliminating polo tee ($67), draw-cord-less training shorts ($75).
2. Water bar: A built-in bar with three spouts — one for still; one for sparkling; and one for flavored, like green apple, lemon, and cucumber.
3. Bag wall: Floor-to-ceiling floating shelves holding bags like an olive canvas backpack ($185) and a duffel with a molded hard-shell interior ($155).
4. Womenswear: Workout gear like a sweat-wicking bra top ($63), mesh-lined leggings made for cardio workouts ($110), and a stretchy mock-neck pullover ($117).
2x2: Nonstandard Standard Brooms
Spring cleaning for aesthetes.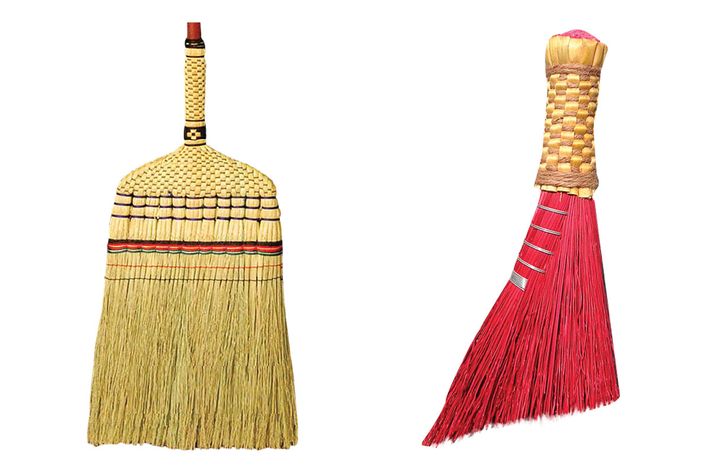 Under $50
Taller: Sweep Dreams one-tone broom, $31 at madmats.com.
Shorter: Turkey Wing whisk, $35 at haydenvillebroomworks.com.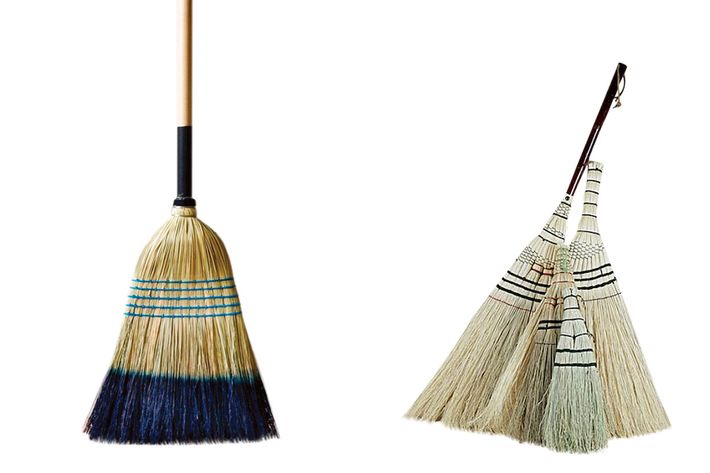 Over $50
Taller: Lostine barn broom, $65 at lostine.com.
Shorter: Gunma & Tsuga Japanese hand broom, $74 at objectsofuse.com.
Three in One
Customizable-furniture brand The Inside recently opened a buyable showroom–slash–cocktail lounge in Tribeca (86 Walker St.).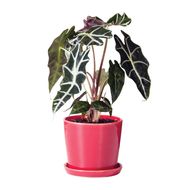 Tuft & Needle mattresses (from $475); plants from the Sill (from $10); vintage pieces like a chrome table lamp by Robert Sonneman ($650) and furniture from the Inside's line, like a velvet rose settee ($1,139).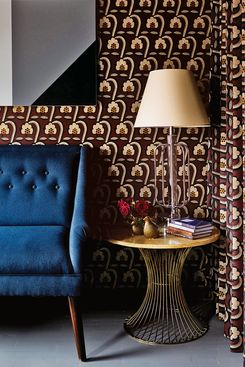 A dedicated lounge for book signings, meet and greets with entrepreneurs like the founders of Uprise Art, trunk shows with such brands as bridal line Floravere, and cocktails, including a cranberry-pear Champagne drink.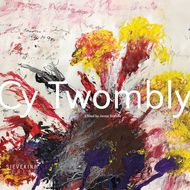 A workspace with oversize tables where decorators can sift through art and design books like The Encyclopedia of Furniture and Cy Twombly and lay out fabric swatches, tear sheets, and floor plans.
Moving In
This summer, Met Gala designer Raúl Àvila will open his first showroom, featuring his furniture line (261 W. 21st St.).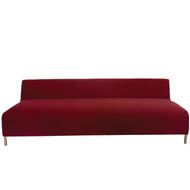 "When you enter the showroom, all you'll see are lush flowers and plants arranged by me. And then beyond that will be my home goods. Lots of daybeds [prices upon request], one in a velvet powder blue, a burgundy sofa. The flowers will be set up on the furniture, too — one of the bedside tables will have sweet peas on them, because they're the best flowers for nightstands. Putting together the Met Gala is about catering to the designer. This is going to be focused on what I like."
Ask a Shop Clerk
Later this spring, Noëlle Santos will open The Lit. Bar, the Bronx's only general-interest bookshop (131 Alexander Ave.).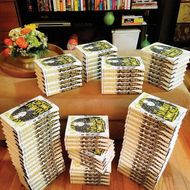 Why the Bronx?
"In 2014, I was working as an HR director and came across a petition to save a Barnes & Noble in Bay Plaza. I realized that the Bronx had one bookstore for 1.4 million people, and it was dying. I was insulted. So I decided to open one myself. The bookstore is going to be the Bronx, brought inside: graffiti, plus inventory that features Latino and African-American voices, like Lilliam Rivera's The Education of Margot Sanchez ($11). We'll have a wine bar, too, which'll help bring to life the shop's tagline: 'Bookstore and chill.' "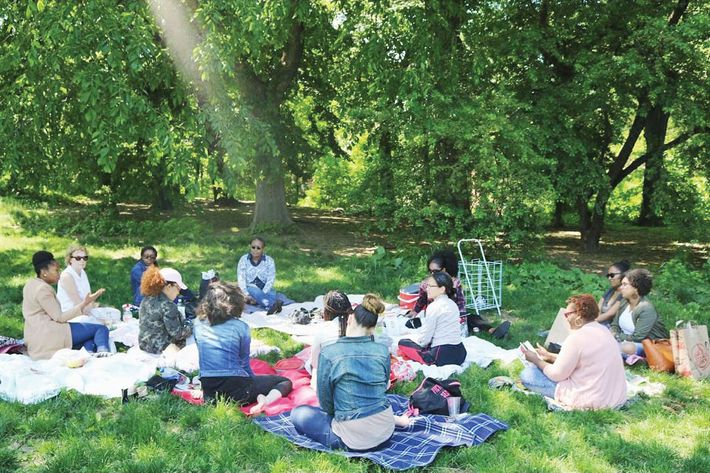 Top Five
In mid-May, Ariel Kaye, founder of L.A.-based bedding start-up Parachute, will bring her waffle robes and quick-drying towels to Soho (129 Grand St.).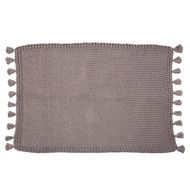 "We just launched this rug ($69) — it's woven with a chunky cotton yarn and has fluffy tassels. It's so plush, and I always want my feet on it."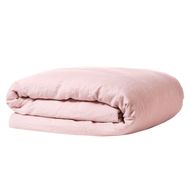 "Our blush linen duvet (from $230) is so breathable and has a lovely weight. People who sleep with linen, like me, generally can't sleep without linen."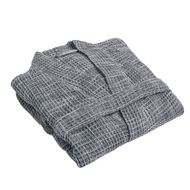 "I live and die for a robe, period — especially our gray waffle one ($119). It's lightweight with cute pockets. I often wear it to dinner as a shawl."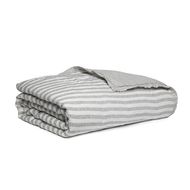 "This quilt (from $279) has thick stripes on one side, thin stripes on the other. I love pairing it with our striped sheets. It's a lot of stripes, but I think that's chic."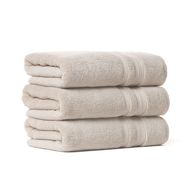 "These towels (from $9) are made to be very absorbent, which is great for New Yorkers who don't have a window in their bathroom to keep things dry."
*This article appears in the April 2, 2018, issue of New York Magazine. Subscribe Now!