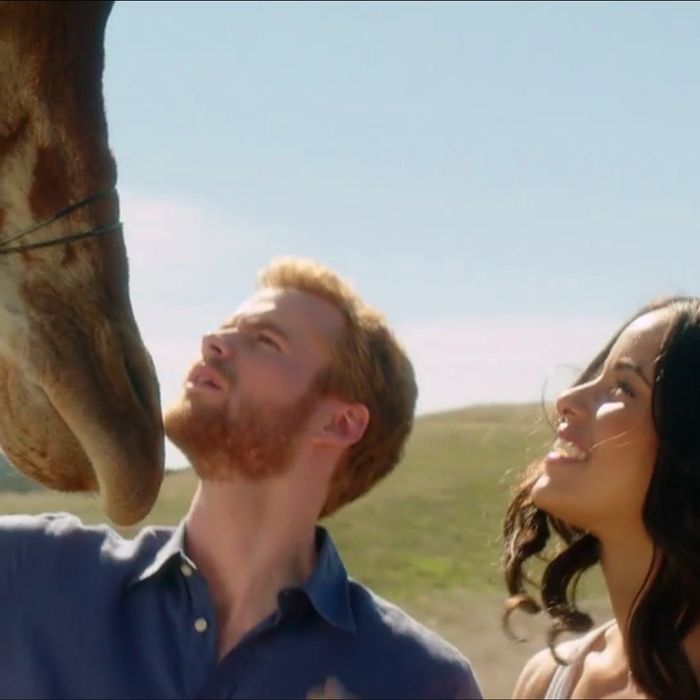 Lifetime's new trailer for its Meghan Markle and Prince Harry movie has everything you'd expect: some uncomfortably cheesy lines, a ballad about swimming across oceans and climbing mountains because you're so in love, and a tender forehead kiss.
The movie, titled Harry and Meghan: A Royal Romance, stars Murray Fraser as Prince Harry and Parisa Fitz-Henley as Markle, and will make its world premiere just six days before the royal couple's actual wedding. Though the new trailer is just 45 seconds long, it's replete with emotion and tense conversations.
"Peter Pan can't stay in Neverland forever … marriage isn't so bad," "Kate" tells "Harry" at the beginning of the trailer, amid footage of him popping Champagne and loving life as a party boy. There's also concern over the fact that Markle is divorced, as well as a cameo of a giraffe, because why not.
And, not to give away too much, but at one point, "Harry" says, "I don't need my life to be this perfect royal picture … I just need you."
Watch the trailer here.