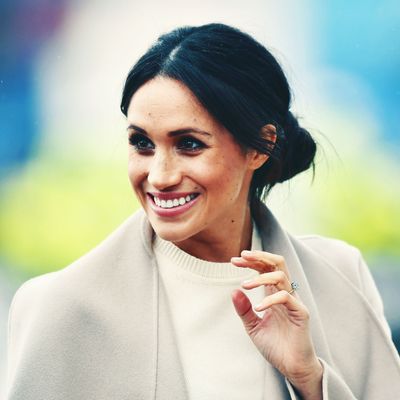 Meghan Markle.
Photo: Charles McQuillan/Getty Images
The Royal family is slowly announcing each and every detail of the upcoming nuptials between Prince Harry and Meghan Markle. The latest revelation is that the couple have enlisted Alexi Lubomirski as their wedding photographer.
If that name sounds familiar, it's because he took their stunning engagement photos after Markle found him on Instagram. The high-fashion photographer has already shot for Vogue and Elle. He said in a statement that he "could not be more thrilled or honored" to photograph the royal wedding.
It's another example of the couple breaking with tradition. Both Prince Charles and Prince William chose Hugo Burnand to photograph their weddings in 2005 and 2011, respectively.
With the wedding rapidly approaching, both Markle and Prince Harry are prepping. Markle went incognito to get her U.K. visa application, and Prince Harry has been #sheddingforthewedding. 36 days!!