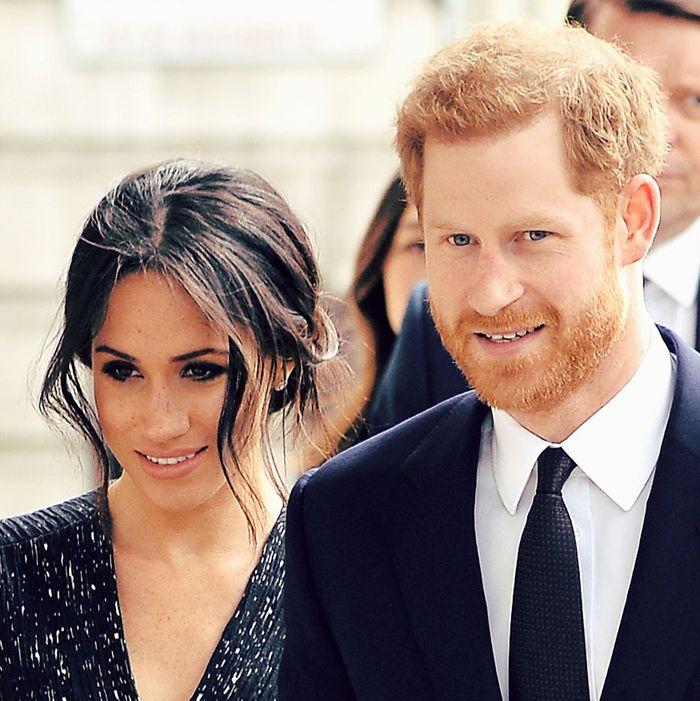 Meghan Markle and Prince Harry.
Photo: Jeff Spicer / Stringer/2018 Getty Images
The world now knows who will be Prince Harry's best man at his upcoming wedding: Prince William. Not surprising, especially as Harry was William's best man in 2011.
Prince William is "honoured to have been asked and is very much looking forward" to the wedding. The Palace chose to commemorate the occasion with an old photo of the brothers that is less than flattering but more than adorable.
The development is the latest detail revealed by palace about the upcoming wedding. We now know what the wedding will smell like, what the invitations look like, and what Kate Middleton will be doing during the ceremony.
So that's one more royal mystery solved, but there is still so much more we're waiting to know. Who will be in Meghan's bridal party? Will William's new baby be named Albert or something more exciting? Only time will tell.