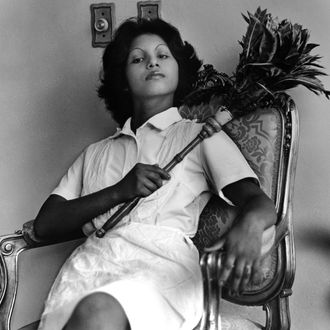 Sandra Eleta.
Edita (la del plumero)
, 1977.
Photo: Courtesy of Galería Arteconsult S.A., Panama. © Sandra Eleta
The new exhibition at Brooklyn Museum is the first of its kind. "Radical Women: Latin American Art, 1960–1985" addresses an "art-historical vacuum" by centering and exploring the work of pioneering Latin American women artists from 15 countries. Filled with over 260 works that run the gamut from sculpture to video to painting, the comprehensive exhibition celebrates the significance and influence of artists often overlooked by history.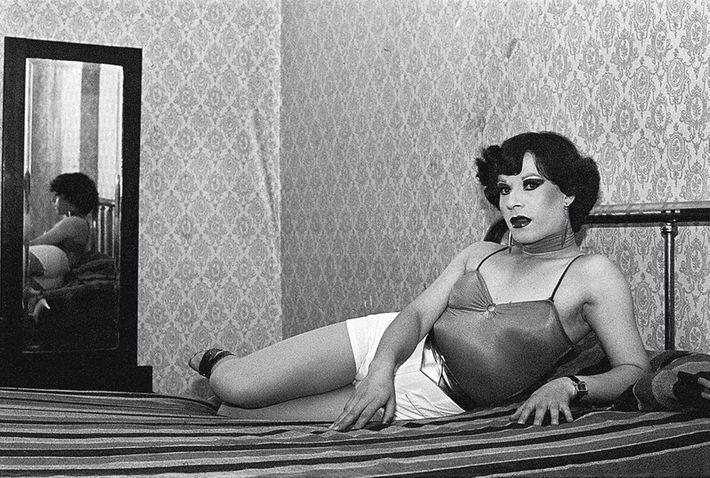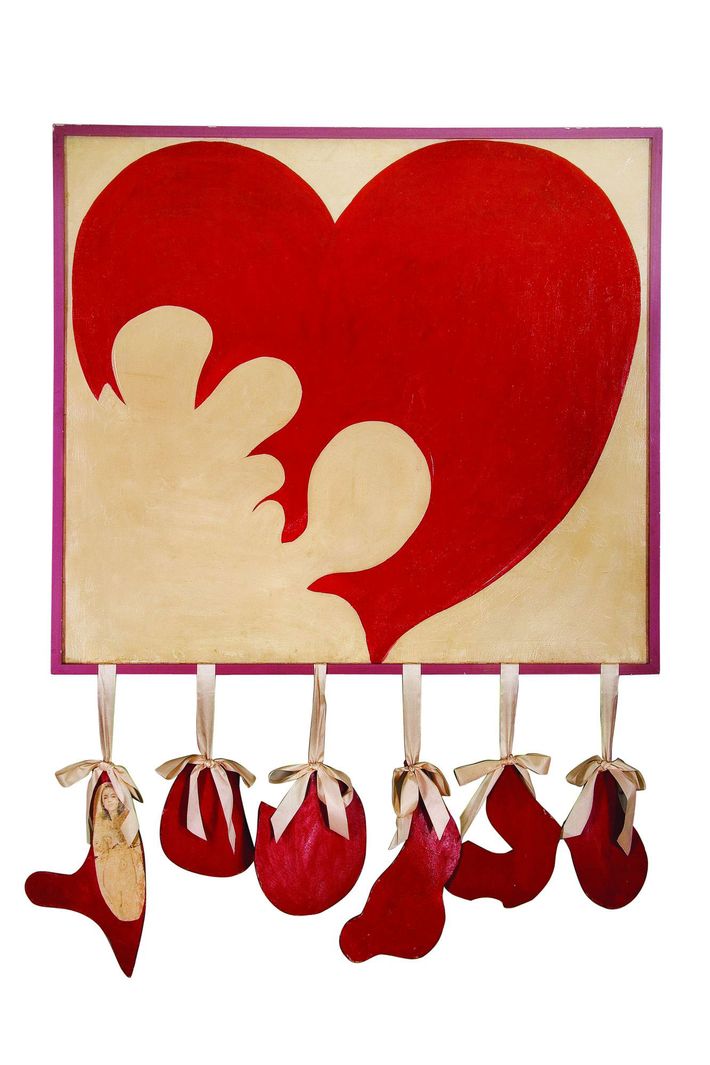 There are more than 120 artists represented in the exhibition, which is meant to reflect the diversity of Latin American identity. Paintings by Anna Maria Maiolino, a Brazilian multimedia artist who was feted last year with a retrospective at the Museum of Contemporary Art in Los Angeles, are shown alongside vivid murals Chicana activist artist Judith F. Baca. Trailblazing video artists like Narcisa Hirsch and Pola Weiss "employ the female body to symbolize both the restrictions imposed on women and the freedom of expression coveted by citizens across Latin America in the mid-1970s."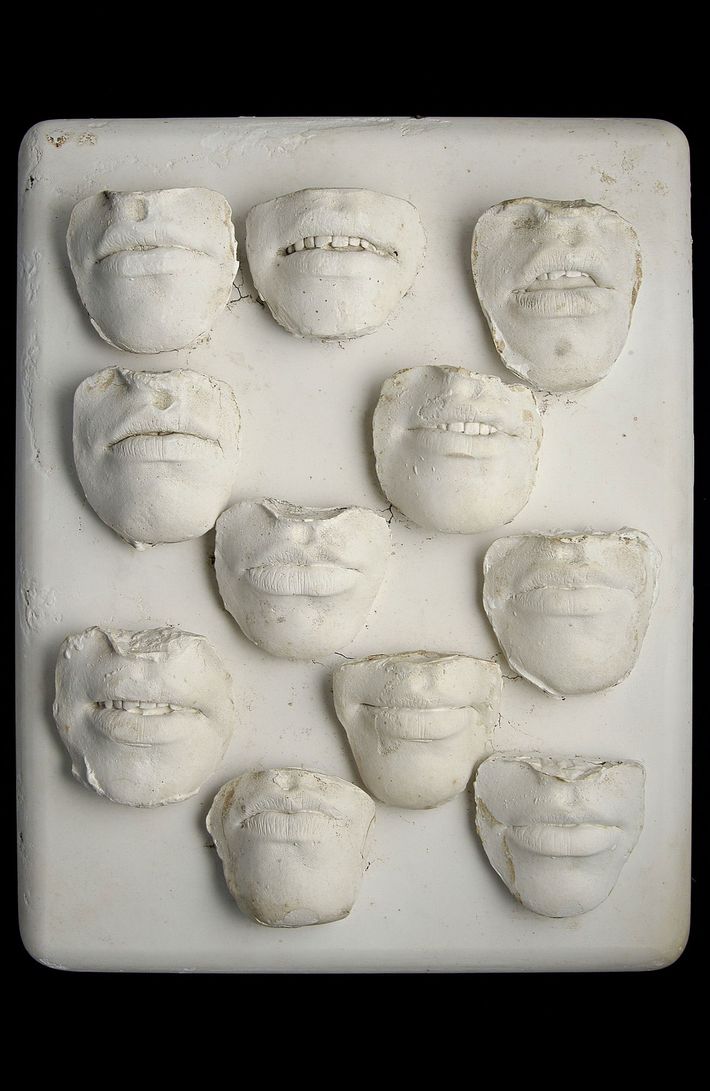 "Radical Women" is inherently political, with many of the artists interrogating civil unrest, human rights, gendered violence, and oppression. Their investigations are driven by their individual experiences, including immigration and the rise of dictatorships. Andrea Giunta, co-curator of the exhibition with Cecilia Fajardo-Hill at Los Angeles' Hammer Museum, feels shared "poetic and political" resonances in the work. "These themes draw together the artworks across national and geographic boundaries, making the case for parallel practices by artists often working in very different cultural conditions."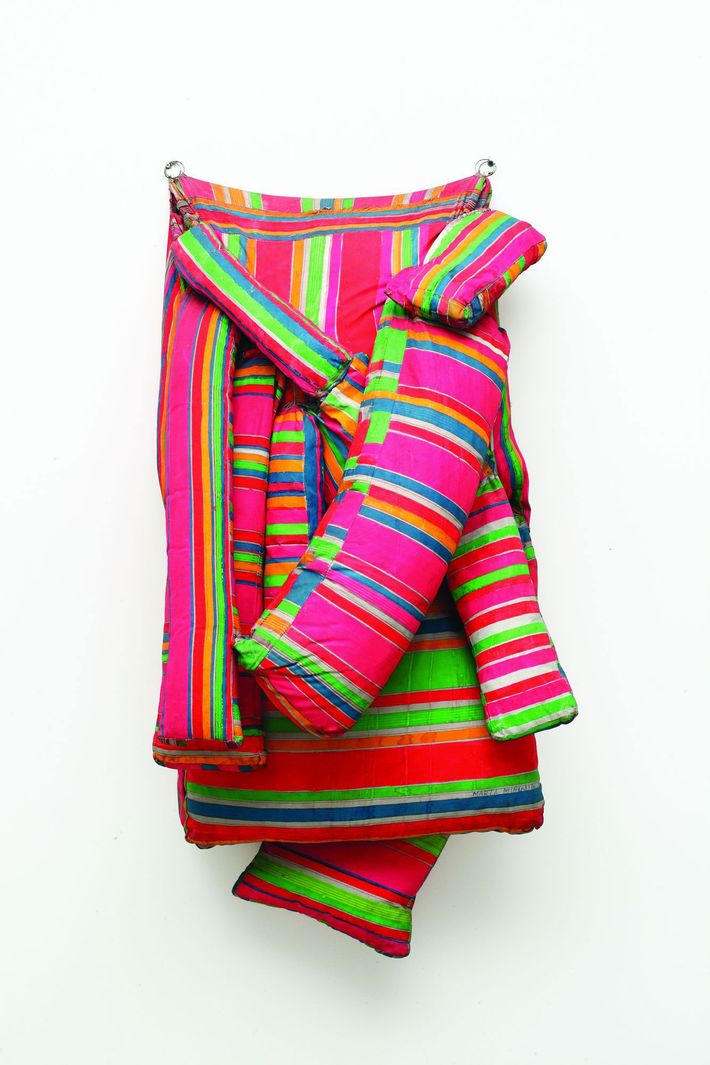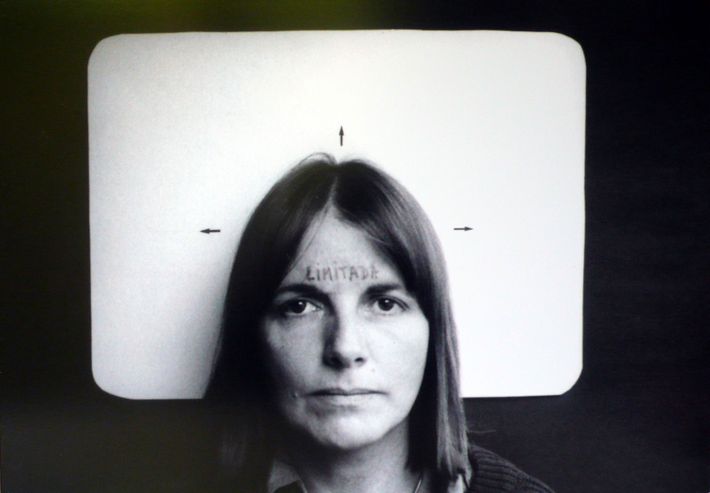 The exhibition, which opens today, is on view until July 22.