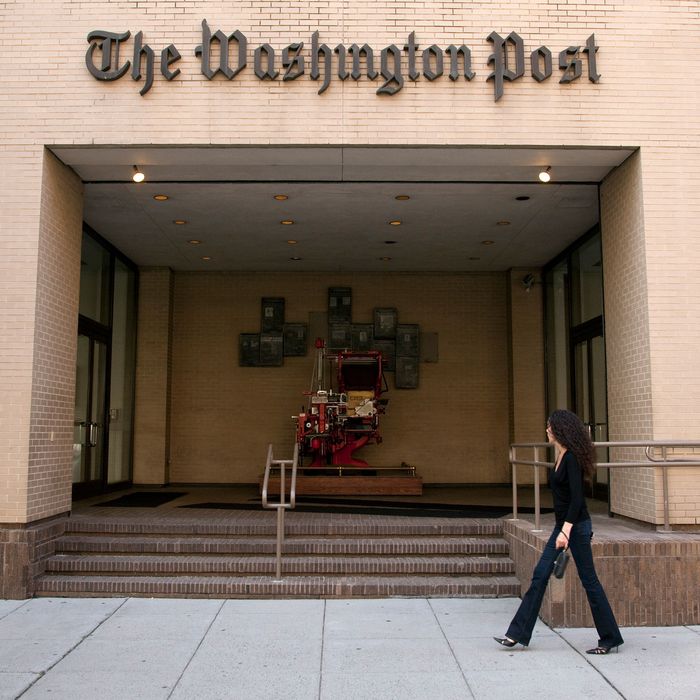 Photo: Thomas Imo/Photothek via Getty Images
In an op-ed for the Washington Post on Monday, columnist Richard Cohen complains for 685 words about how it's not fair that this one time, many years ago, a woman got hired for a newsroom position instead of him, and even though he was immediately made a columnist, "the instant rush of utter unfairness lingers."
"The way women have been treated in the workplace is wrong — everything from pay disparity to sexual harassment to outright discrimination," Cohen magnanimously concludes. "But the past does not obliterate the solemn obligation to treat people as individuals, not primarily as members of a sex or race. Fairness demands it. Democracy requires it."
Putting aside, for a moment, the fact that Cohen does not see sexual harassment as "outright discrimination," he has a point. We should treat people as individuals. Cohen, after all, is not just a white man, he is a white man who has written an astounding number of bad takes over the course of his career as a columnist, and thankfully, the good people of Twitter are only too happy to recirculate them.
In a thread posted on Tuesday, Planned Parenthood Action Fund staffer Greg Greene posted some of Cohen's worst hits, including his 2010 essay on Roman Polanski:
There is no doubt that Polanski did what he did, which is have sex with a 13-year-old after plying her with booze. There is no doubt also that after all these years there is something stale about the case, not to mention a "victim" Samantha Geimer, who has long ago forgiven her assailant and dearly wishes the whole thing would go away. So do I.
And his 2013 essay about Chris Christie and the tea party:
People with conventional views must repress a gag reflex when considering the mayor-elect of New York — a white man married to a black woman and with two biracial children. (Should I mention that Bill de Blasio's wife, Chirlane McCray, used to be a lesbian?)
And many more:
Others also referred back to Cohen's 2013 essay on the film 12 Years a Slave, in which he finally realized slavery was bad:
And the fact that he coined one of the worst phrases known to women:
Oh, and also the fact — despite that thing he said about the way women have been treated in the workplace being wrong — that he was accused of sexually harassing a 23-year-old editorial aide in 1998.
So, remember this, folks: Richard Cohen isn't just a white man who wrote a bad take about privilege. He's a white man who's written many, many, many bad takes about many things. He's an individual.