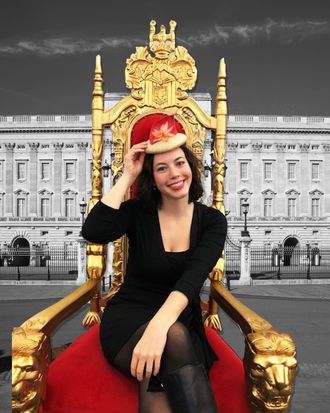 Hello, 'tis I, Lisa.
Photo: Emily Sundberg
Royal Inquiries is your comprehensive guide to everything you ever wanted to know about life under the crown.
What a glorious week this has been for us all. Not only was it Queen Elizabeth's 92nd birthday bash on Saturday night (which Meghan Markle celebrated by wearing a cape dress), but then on Monday, Kate Middleton and Prince William welcomed their third child, a baby boy. And on Friday, only thousands of years later, the Duke and Duchess of Cambridge finally released the name of Prince George and Princess Charlotte's new little brother: Prince Louis Arthur Charles.
Huh. Given that I am a world renown royal expert, you'd think I would have seen this name coming but, oh boy, was I surprised. It had been expected that the baby's name would be either Arthur or Albert, and I had already started lovingly referring to the child as Prince Artie in my head. But Louis (which is pronounced "Lou-ee," like the evil fictional Prince Louis from Gossip Girl, not pronounced the American way of "Lou-ess") wasn't on my list — or anyone else's list either. So, what's the deal with this name?
Well, the new Prince Louis (can I call him Prince Lou yet?) was likely named after a different, less alive Louis. As you'll remember if you watched the second season of The Crown, Prince Philip — the father of Prince Charles, grandfather of Prince William, and great-grandfather of little Prince Lou — had a close uncle named Lord Louis Mountbatten, who was killed in a bombing in 1979. The name could also be derived from Prince Louis Alexander of Battenberg, who was Prince Philip's great-grandfather. Both Prince William and Prince George have Louis as one of their many middle names, too.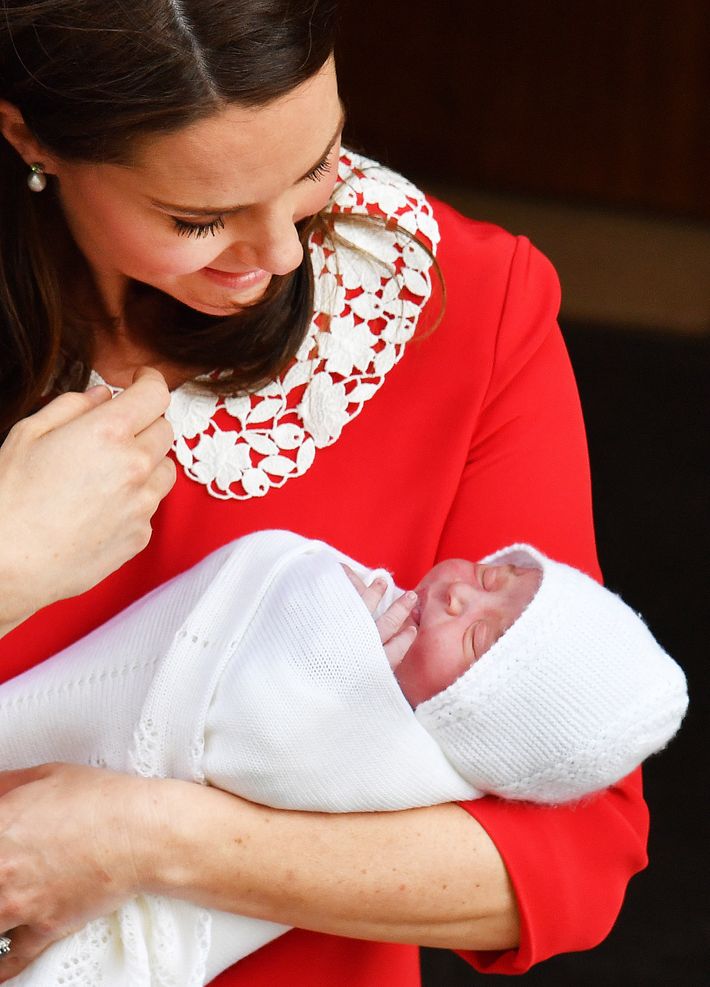 As for Arthur, well, there have been a ton of Arthurs throughout royal history (and it's also one of Prince William's other middle names). And Charles clearly comes from Prince Charles.
Royal parents in the U.K. — especially those whose kids will be high up in the line of succession to the throne — don't have a lot of freedom when it comes to naming a baby. Not because of laws or anything like that, but just out of tradition, since the British royal family has generally always recycled names. That's why Prince William is William, the name of a previous monarch, and Prince George is George. Likewise with Prince Charles, Queen Elizabeth, and so on and so forth. That's why bookies had been placing bets on names — we all knew the new baby's name would come from royal history.
So there you have it: the history of the name of one of the British royal children we will be obsessed with for the rest of our lives. Welcome to our worlds, Prince Lou.