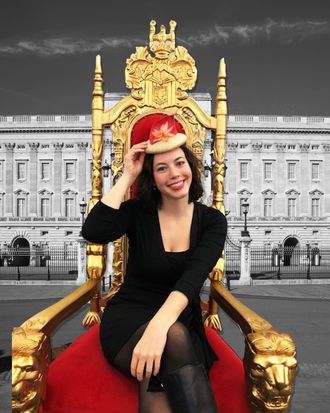 Here's me, Lisa Ryan.
Photo: Emily Sundberg
Royal Inquiries is your comprehensive guide to everything you ever wanted to know about life under the crown.
I always had a cursory fascination with the royals growing up, but I didn't really become a true expert until a few years ago, when a friend gave me a Kate Middleton wall calendar as a "joke" that I took quite literally. Staring deep into the Duchess of Cambridge's very nice-looking face each day inspired me to follow no less than four (4) royal fan Instagram accounts for even more pictures of her. Lately, I've written about everything from Kate Middleton's photography to that time Bethenny Frankel said she went on a date with Meghan Markle's ex-husband, and I even co-host a podcast about the royal family. I know these people like the back of my hand, and I love them like they're my own more beautiful, richer family.
So, in the weeks leading up to Royal Wedding 2.0 — when my best friend Meghan Markle will marry my other best friend Prince Harry — I'm here to answer any and all royal questions that come my way. And ever since Kate and Prince William welcomed their third child, an as-yet-unnamed boy, people have been asking me whether kids (and, more specifically, the brand-new baby) are allowed to attend royal weddings. My first reaction to this question was to be extremely offended because clearly they have not been reading the Cut's royal wedding FAQ I've been constantly updating. But after looking in the mirror and repeatedly telling myself "You are not a failure," and pouring a much-needed glass of wine, I got to work.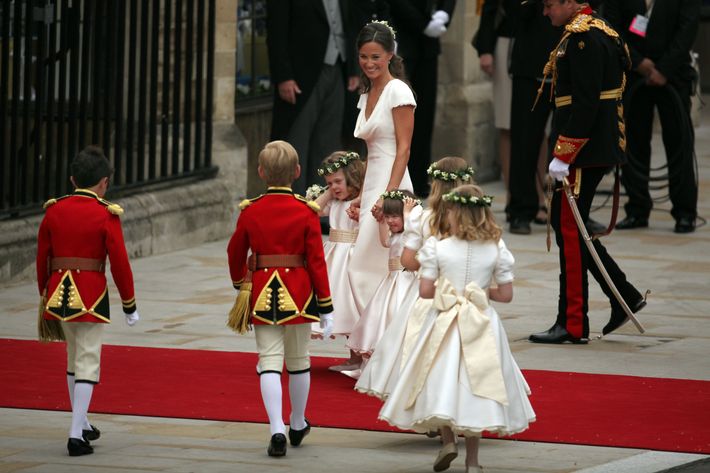 As you'll recall from Kate and Prince William's 2011 wedding, children play a big role in the actual ceremony — even more so than in a typical American wedding, where you'll generally have one flower girl and one ring bearer. Kate's sister Pippa served as her maid of honor during the 2011 service. Part of her duties appeared to be ushering in a horde of extremely fancy children that served as flower girls, bridesmaids, and pageboys, including Lady Louise Windsor, then 7, Margarita Armstrong-Jones, then 8, Grace van Custem, then 3, and others. The same sort of thing occurred during Princess Diana's 1981 wedding to Prince Charles: a bunch of kids helped round out the wedding party.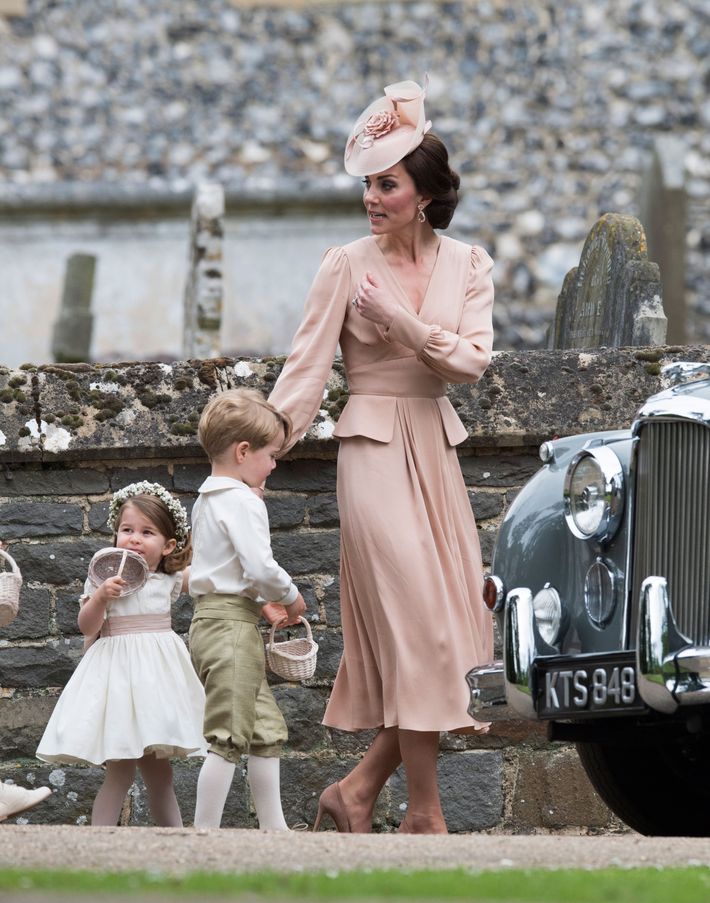 It's already known that Meghan and Prince Harry will also have kids involved in their wedding ceremony. Their niece and nephew, Princess Charlotte and Prince George, are respectively slated to serve as bridesmaid and pageboy. The two young royals already have experience with weddings, since they were also a part of their aunt Pippa's non-royal affair in May 2017, during which they were not only pictured with their mother Kate, but also with their trusted nanny Maria Borrallo, who seemed to look after them during the affair.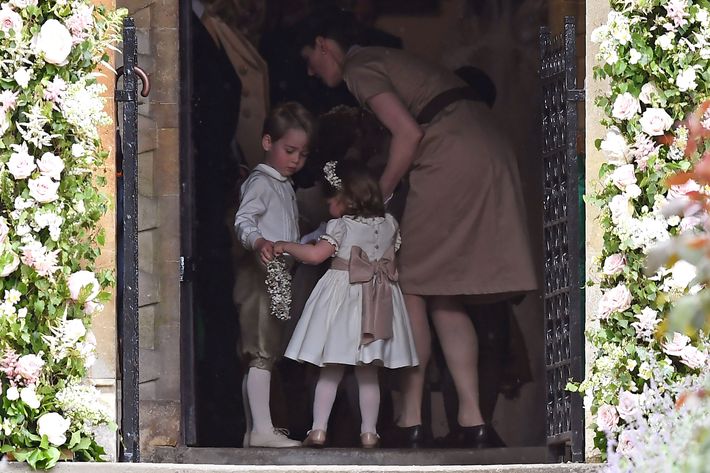 For the upcoming wedding, it's also been said that Meghan's Canadian stylist best friend/secret wedding planner Jessica Mulroney's 4-year-old daughter Ivy may be serving as a flower girl. As for the new royal baby, I don't expect a 1-month-old to attend a formal event.
So yes, (invited) kids are definitely allowed at the ceremony. But what about the private reception after the wedding? And the even more private after-party following the private wedding reception? Well, there's nothing prohibiting children from attending those events; the wedding's venue of Windsor Castle — which is usually open to the public when there are not royal events going on — allows children under 5 to visit for free, whereas adult tickets cost around $30. This means that the question of whether a guest can bring their kid to the post-service events is really just up to a royal couple's personal preference. However, it doesn't appear that any kids attended Kate and Prince William's similarly exclusive wedding reception.
But if you are lucky enough to be invited to the upcoming royal wedding and you're still wondering whether you can bring your baby to the festivities … well … might I suggest you take me instead of the kid? Please and thank you!