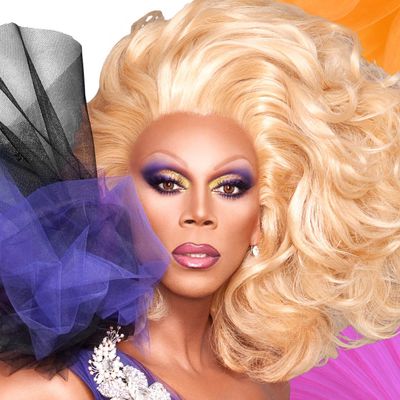 Can you believe that RuPaul only has one cosmetic collab under his belt? If he were a Kardashian he would have six baby RuLabels out there. But finally, the queen of drag is releasing a second makeup collection with Mally Beauty. The Drag Race host will be designing a 10- to 12-piece collection that he will have conceived.
Mally founder and makeup artist Mally Roncal said in a press release, "Ru has always stayed true to who he is and unapologetically puts himself out there. He exemplifies self-acceptance and has inspired and taught millions of people to love themselves. This seamlessly blends with Mally Beauty's mantra: What makes you different makes you beautiful!" The brand sealed the collab with a post on Instagram.
RuPaul has been working with Colorevolution since 2013 to make the makeup and perfume limited-edition collection GLAMAZON. The makeup kit was colorful and super-pigmented. He said at the time it was a way to "reveal my beauty secrets."
The collection for Mally will be released early next year. Keep an eye out for some quality products, whether you're using them for drag or not.