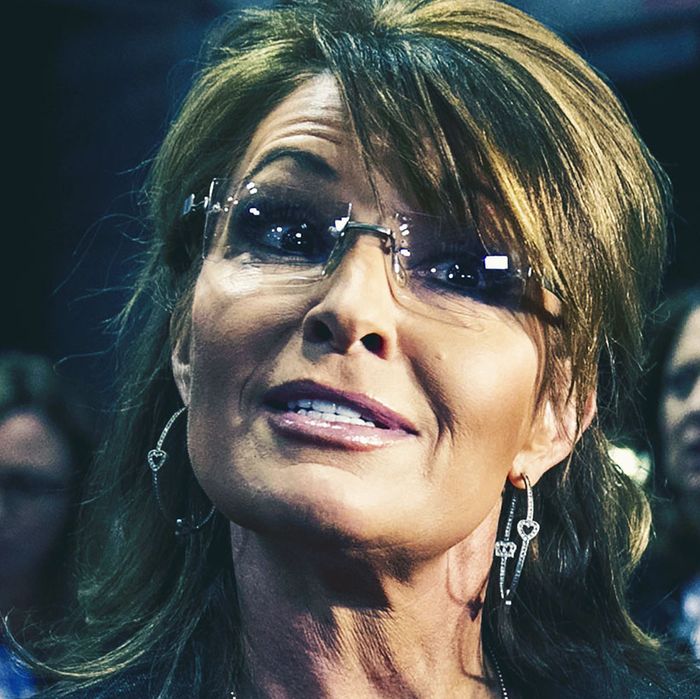 Sarah Palin.
Photo: Andrew Harrer/Bloomberg via Getty Images
Is Sarah Palin getting in on the Instagram influencer side hustle? Yesterday, the former Alaska governor posted a photo of herself with a bottle of Teami Skinny Tea and a 15 percent discount code. But it's unclear whether or not it was actually sponsored.
And the former Republican vice-presidential candidate might have broken some rules, when she posted her claim that the natural detox tea fuels her active outdoor lifestyle and "doesn't even need sugar." Palin — who seems to be following the lead of another Skinny Tea evangelist, her daughter Bristol — did not clearly mark the product placement as an ad.
In 2016, the Federal Trade Commission tightened its regulations after celebrities like Kylie Jenner popularized the promotion of detox teas on social media: Users are now required to disclose when a post is sponsored with the hashtags #ad or #sponsored. A Teami spokesperson did not confirm, or deny the nature of Palin's post.
To think the politician once took a firm anti-selfie stance.