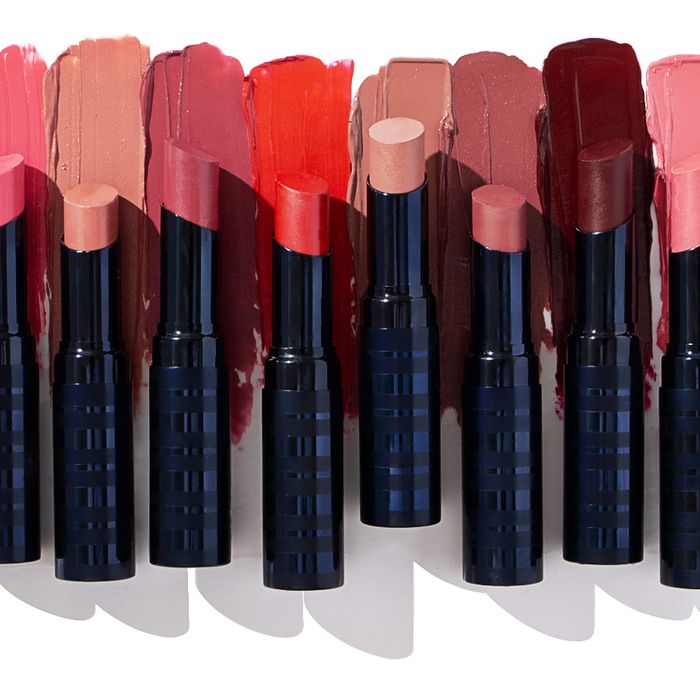 Considering that lipstick is the one beauty product you're most likely to ingest, picking a "natural" one could be beneficial. "Clean" beauty brand Beautycounter has released its first full-on lipstick collection, which includes eight flattering shades with intense color payoff.
The Color Intense collection's satin-finish lipsticks are long wearing, full coverage, and the eight shades give solid options for all skin tones. There's Backstage (beige pink), Brunch (tawny pink), First Date (rosy pink), Garden Party (bright pink), Little Black Dress (neutral berry), Twilight (bright berry), and Girls' Night (classic red). The shade '9 to 5' is a luminous mauve that looks like something Jane Fonda would wear to the office then maybe to after-work drinks, and Twilight is a bright berry that gives lips a just-bitten flush of color. The product bullets are slim so those who tend to accidentally color outside their lip lines will have better control over where the lipstick goes.
Beautycounter's chief artistic officer, Christy Coleman, said she wanted a lipstick that wouldn't dry out or crease, so the brand formulated them with plant-based moisturizing ingredients like jojoba and castor oil and Brazilian carnauba wax. They're lightly scented with peppermint oil, which also feels refreshing and slightly tingly when applied. The lipsticks are vegan, nut-free, soy-free, and gluten-free, and each batch was tested for harmful ingredients like heavy metals to make sure they're safe to wear.
The Color Intense Lipsticks are available today at Beautycounter.
If you buy something through our links, New York may earn an affiliate commission.