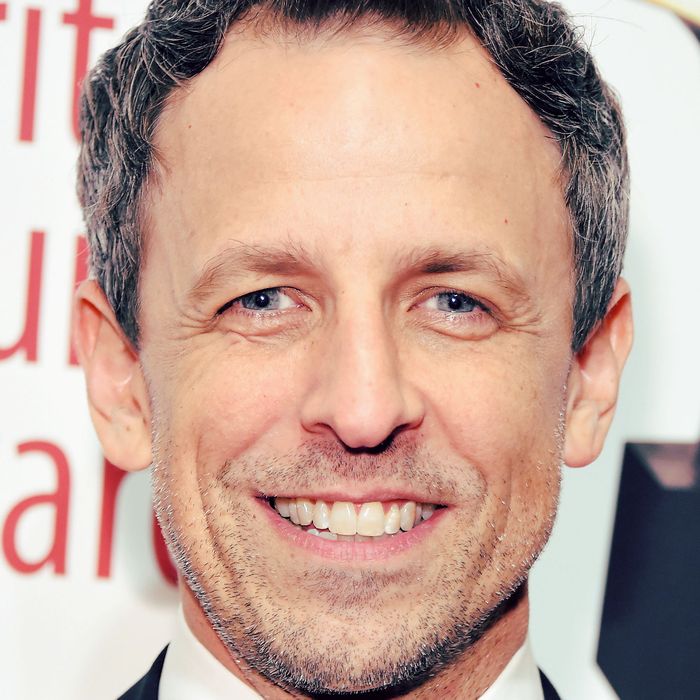 Seth Meyers.
Photo: Michael Loccisano / Staff/2018 Getty Images
When Seth Meyers welcomed his first son, they barely made it to the hospital on time. For the birth of his second son, Meyers and his wife Alexi Ashe didn't make it to the hospital at all. Last night on his show, Meyers announced that his wife gave birth to their son, Axel, in the lobby of their building.
Meyers, Ashe, and their doula were prepared for a short labor. However, the baby came even quicker than they imagined. By the time Ashe had gotten down the elevator and in the lobby, the baby was already out. "She looked like someone who was hiding a baby in a pair of sweatpants," Meyers explained in his monologue. "It was like someone was trying to sneak a baby on the plane."
Ashe remained calm when "over the course of a minute" she had the baby in the middle of her lobby. The fire department came and cut the umbilical cord and gave Ashe oxygen until she was ready to move to the hospital. Meyers still had to pay for an Uber to the hospital, but what can you do? Watch the full clip below.