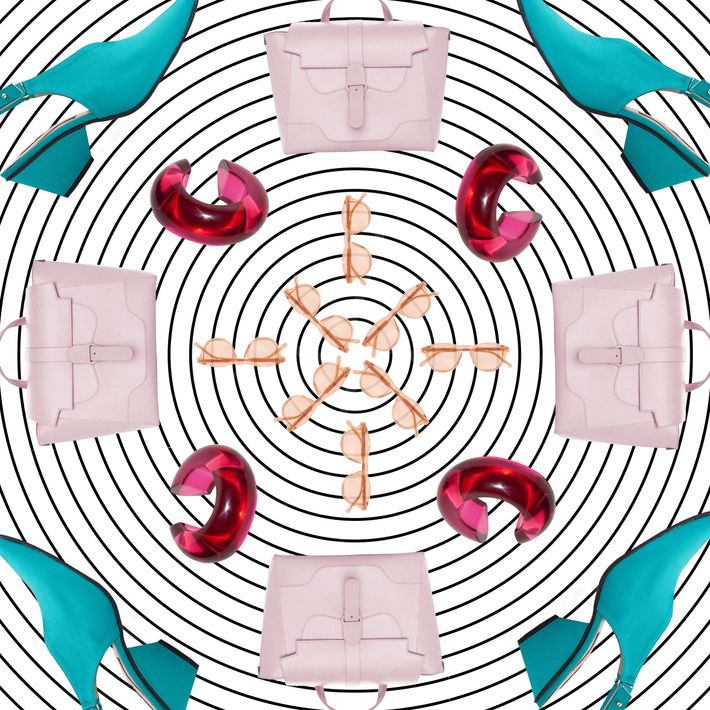 One of the easiest ways to update your closet each season is to add in current color trends. And while it's probably inadvisable to replace your whole wardrobe with a fleeting palette-du-jour, adding a few fresh pieces can go a long way. Accessories, especially, are a smart way to incorporate timely hues, and many of us switch those up anyway. One prime example: A new work bag in lilac is a stylish asset that can take you through spring and summer. See below for the color trends to know about now, along with impactful pieces in each category. If you can't decide which you'll use most, we recommend one of the featured Senreve bags, which are as functional as they are fashionable.
This lilac color makes a do-it-all bag as style-conscious as it is practical. In structured Italian leather, it can be worn as a crossbody or backpack, and it hides a laptop compartment inside.
Jackets are a great way to elevate an otherwise simple look. This sunny yellow blazer effortlessly upgrades your everyday jeans-and-tee combo.
Sunglasses are one of the most fun and affordable ways to try out any color trend, and these give added UV protection.
Polka dots are big right now, and this flattering one-piece hits the pin-up note without being too retro.
An enduring trend itself, red is powerful but works as a neutral. In a sleek but roomy shape, this satchel improves any look — from the gym, to the office, to drinks.
The Americana theme was unmistakable on spring runways, but this sexy shoe is a less in-your-face nod to the flag.
Dip a toe — or wrist — into this splashy trend with an acrylic cuff that'll instantly make your outfit cooler.
The compact size of this convertible handbag keeps its Florida-orange color from overwhelming your look. (Try wearing it with graphic black and white.)
Trade in your boring black shoes for this aqua pair. Watch it transform everything.
Saffron yellow is a good starter hue for anyone looking to add stronger colors into their wardrobe. Try it in this convenient, durable crossbody.
You can wear these pants a surprising number of ways: with a dressy black top and strappy heels, or with a graphic tee and fashion sneakers. Experiment on and on.
These classic sandals make a memorable statement in the summery shade of fresh-picked strawberries.
It might seem counterintuitive, but wider-leg white jeans actually can be more flattering than skinny ones (which tend to squeeze in an unforgiving way).
White sunglasses are iconic, and these slightly "edgy" ones do all the styling work for you.
A travel-ready tote is your best friend during the warmer months. You'll have this one forever since it's water-resistant and easy to clean.
All bag images courtesy of Senreve. All other product images courtesy of the respective retailers listed.
This is paid content produced for an advertiser by New York Brand Studio. The editorial staff of The Cut did not play a role in its creation.