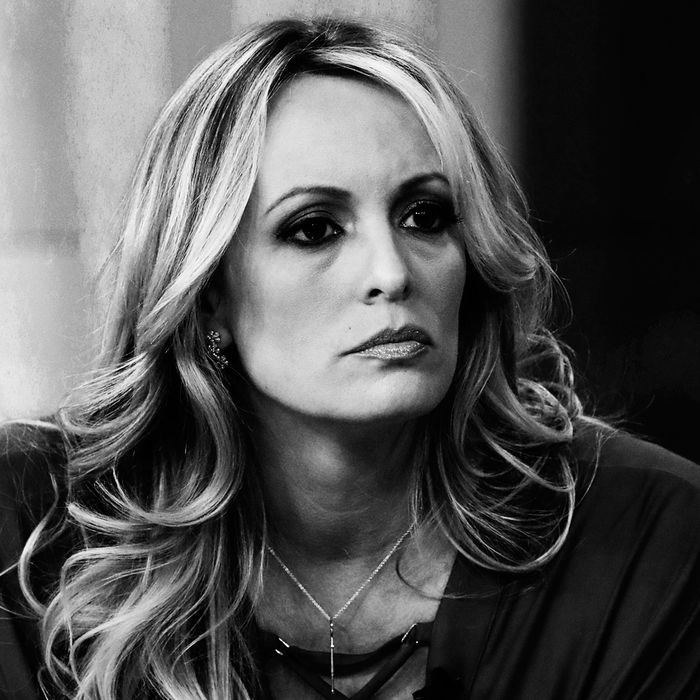 Stormy Daniels.
Photo: Heidi Gutman/ABC via Getty Images
Adult-film star Stormy Daniels is currently embroiled in a lawsuit against President Donald Trump and his longtime attorney Michael Cohen, seeking to get out of an agreement to stay quiet about her alleged affair with the president. In a new interview with Penthouse, Daniels reportedly reveals that she plans on donating $130,000 — the full sum she was paid for the agreement — to Planned Parenthood in Trump's and Cohen's names if she wins.
Sources close to Penthouse shared details of Daniels's interview, which hits newsstands on May 8, with the Daily Beast. Daniels, who is called the "Most Wanted Woman in America" in the issue, apparently "talks about everything" concerning her alleged 2011 affair with Trump with the magazine. That includes some "NSFW" details that were omitted from her 60 Minutes interview, the Daily Beast notes.
The actress, who was born Stephanie Clifford, said of Cohen and Trump in the magazine, "I don't have shame. You can't bully me." She also revealed her plans to donate the entire amount Cohen paid her to allegedly keep quiet about her affair with Trump to Planned Parenthood — a move reminiscent of the donations made in Vice-President Mike Pence's name after the election.