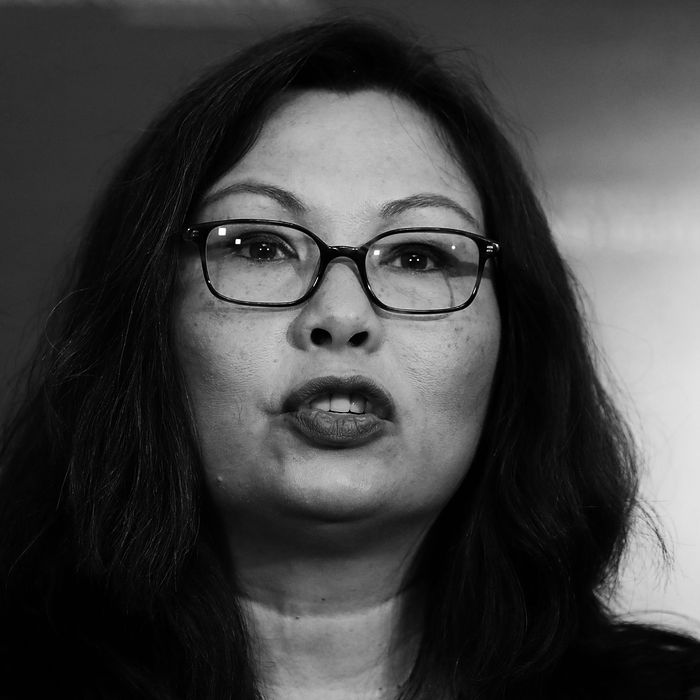 Senator Tammy Duckworth.
Photo: Chip Somodevilla/Getty Images
Earlier this month Senator Tammy Duckworth of Illinois made history as the first sitting senator to have a baby while in office; this week she's seeking to make history again by proposing a Senate resolution that will lift the current ban against bringing children onto the Senate floor during its voting period.
The Democrat and mother of two has been outspoken about wanting to change Senate rules to be more responsive to the needs and rights of working mothers. In a statement to CNN Duckworth's chief of staff, Kaitlin Fahey, relayed the message that "After many positive, constructive conversations with her colleagues on both sides of the aisle, Sen. Duckworth is glad to be able to offer this legislation to ensure no senator with an infant is prevented from performing their constitutional responsibilities — and send a message that working parents everywhere deserve family-friendly workplace policies."
Hear, hear!