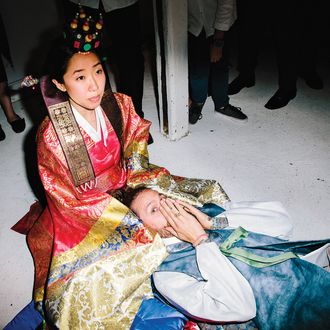 Tammy Lee and Evan Hunter McKnight.
Photo: A Couple of Cameras/Joel Barhamand
Tammy Lee, 30, grew up watching her parents' wedding video over and over. "They had a traditional wedding in the church my grandparents went to; then they changed clothes for a Korean ceremony," says the creative consultant. "I've never been to Korea, but I feel rooted in my culture. I just always knew I wanted to do that." After her partner, Evan Hunter McKnight, 33, a photographer, proposed on Valentine's Day 2016 — "I'm a bit of a sap, I can admit it," he says — they got married in the backyard of Bed-Stuy's Planta Baja, which is owned by friends of theirs. The tiny space made for an intimate celebration with just 50 guests. After a plant-heavy dinner, they enacted a Korean tradition in which the groom lays his head in the bride's lap while guests beat on his feet (typically with sticks, but in this case a rolled-up New York Times). "It's to remind the groom that if he were to remarry, he would have to endure the pain again," Tammy explains. "When I showered before bed, I could barely stand," Evan says, laughing.
The Details
Korean-ceremony attire: Custom, by Meehee Hanbok
Dress: Custom, by Christy Rilling Studio
Suit: Custom, by Suitsupply
DJ: DJ Tevis Jory
Caterer: M&G Foodstuff
Doughnuts: Dough
Rings: Tevis Jory
Photographs by: A Couple of Cameras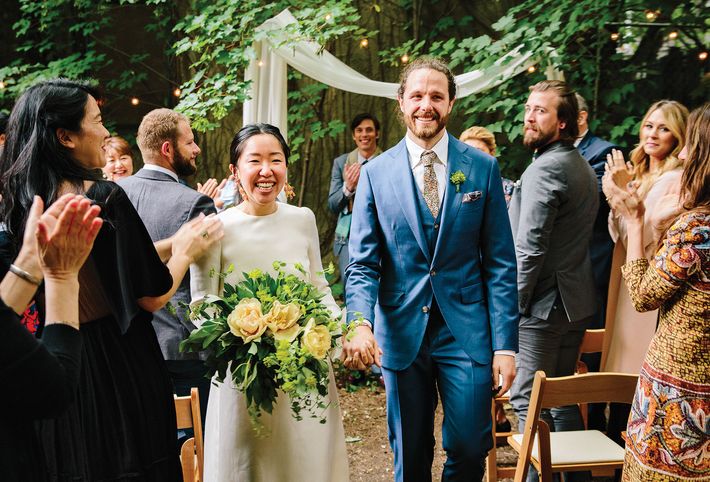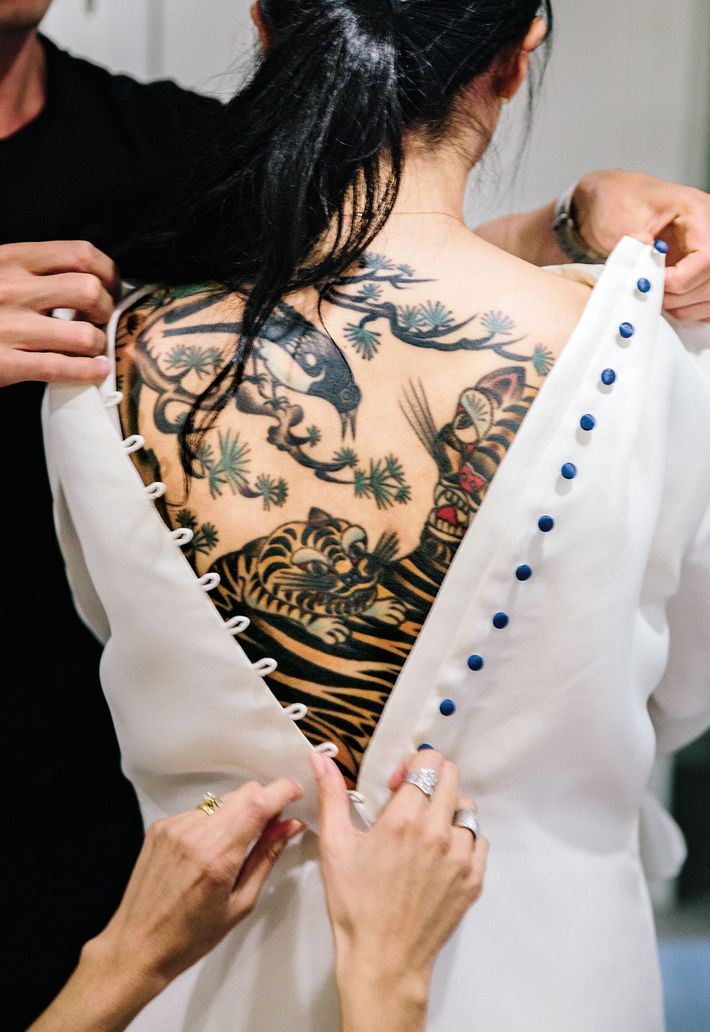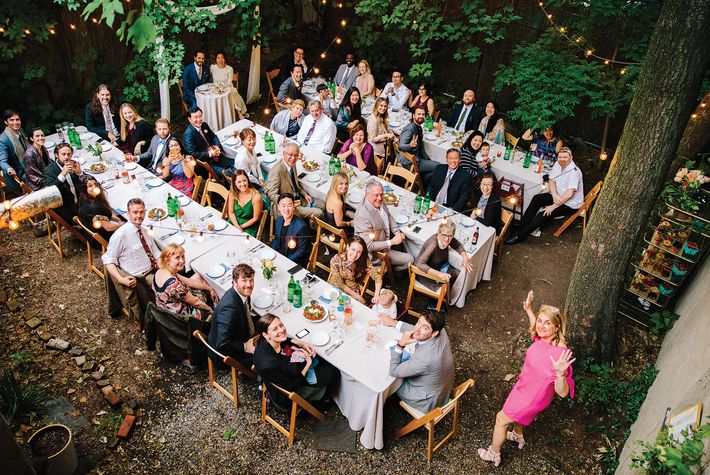 *This article appears in the summer 2018 issue of New York Weddings.