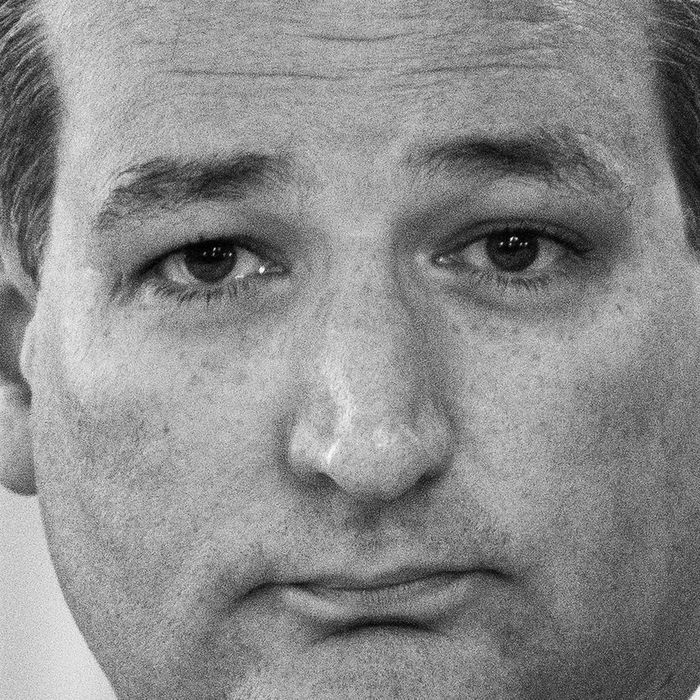 Republican Senator Ted Cruz of Texas.
Photo: Pool/Getty Images
Asking politicians to take DNA tests to prove their ancestry is out; asking politicians to take DNA tests to prove that they're human beings is in.
At an undisclosed location in Austin, Texas, last night, a woman named Tammy Talpas reportedly stopped Republican Senator Ted Cruz, which was captured by video and uploaded to YouTube. Presumably referring to Cruz's stance on health care, Talpas explains that she has seven preexisting conditions, and that being forced into a high-risk health-insurance pool would either bankrupt or kill her. After introducing herself, she then moves on to pop the big question: Do you have human DNA?
"Will you pledge to submit to a DNA test to prove that you're human?" she asks, to which Cruz responds: "Well, m'am, thank you for that, and one of the great things about our democratic system is we can treat each other with respect and civility."
Here's the thing: He didn't explicitly say he is a human.