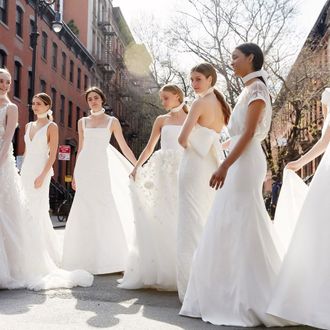 We've already given you a look at the most beautiful gowns for spring 2019, but with every new bridal season come more trends to be on the lookout for when shopping for a gown. From designers taking inspiration from Meghan Markle to adding layers without weight, we've scoured all the runways to narrow it down to the five trends you need to know about.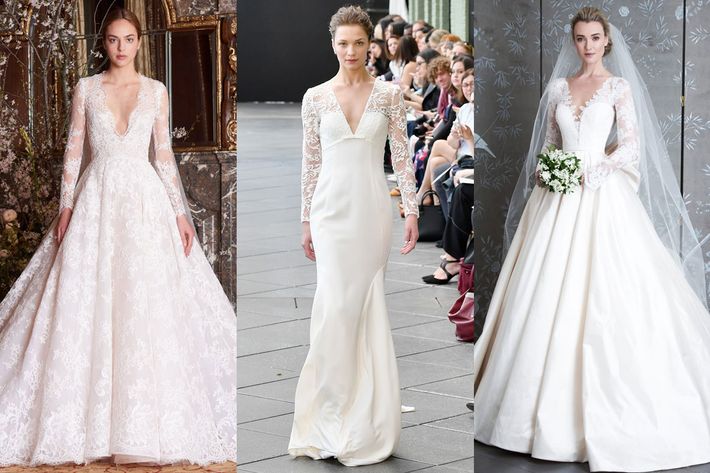 To say that bridal designers were inspired by the upcoming nuptials of Meghan Markle and Prince Harry would be an understatement. Monique Lhuillier even titled her collection "Regal Understated Elegance" with inclusions of elements like the v-neck lace body, cathedral train, and natural waist.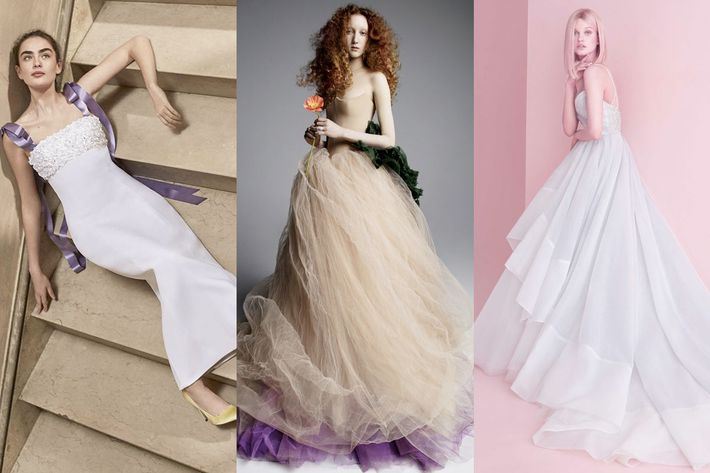 In the bridal world it's called lilac, but we've been calling it melodramatic purple. Either way, the addition of the lavender hue is welcome since it adds a subtle touch of refreshing color instead of the usual pink or blue accents.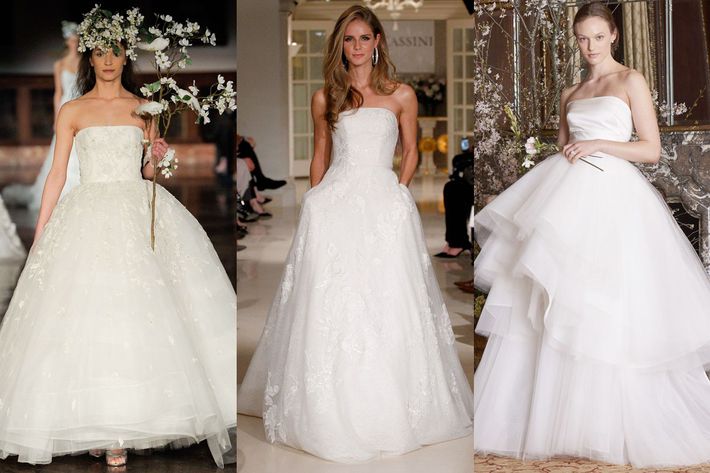 Voluminous, strapless ball gowns have never really gone out of style, but they were in practically every designer's show for spring 2019. Even if they're not your thing, they'll always be a clean, regal, and timeless choice.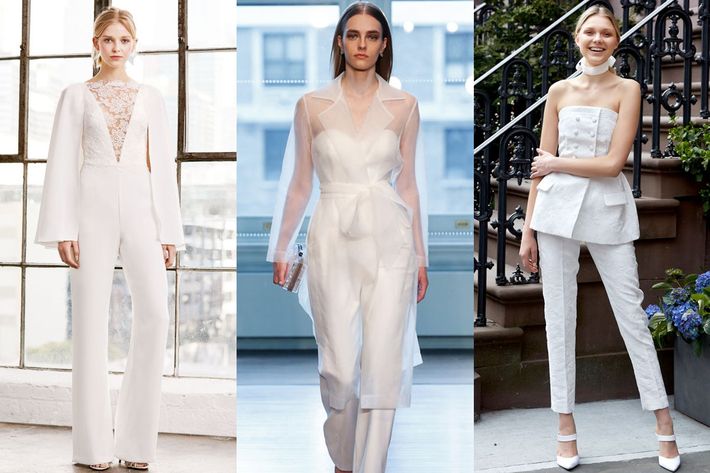 From jumpsuits to pant looks, there were a lot of fun iterations of pants that we loved. Even if you want to wear a gown walking down the aisle, pants are great for your bridal shower or a second look at the reception.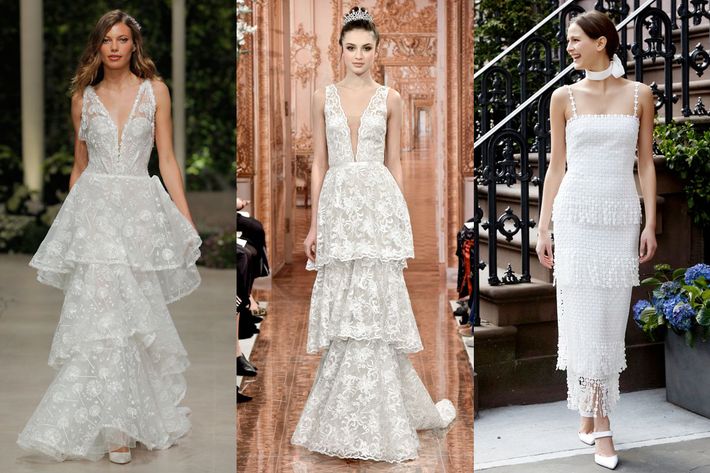 If you want the drama of a ball gown but not the weight, tiered layers are a great option to consider. These dresses are practically made for twirling and dancing all night long, and the cinched waist lays nicely for a flattering fit.