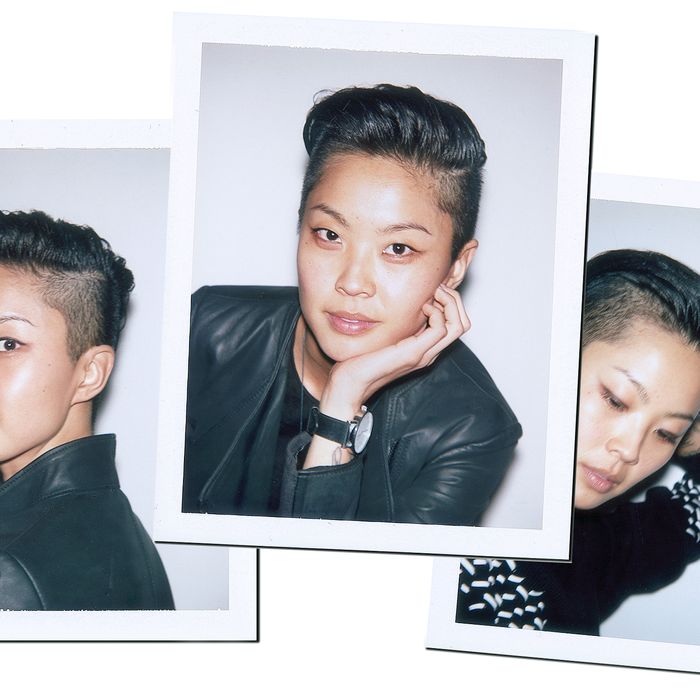 Left: Kish wears her own clothing; Center: Kish wears her own clothing; Right: Kish wears and Hermes sweater.
Photo: Lucas Michael. Photo Editor: Biel Parklee.
Kristen Kish's precise, life-inspired cooking won her the 10th season of Top Chef. But we're crushing on the chef for more than her cooking skills — her grunge-y, simple style accessorized by plenty of tattoos is what first caught our eye. Kish came to our attention when she appeared on the cover of Cherry Bombe magazine, playfully biting an apple. Lest you think the Kish has become a heritage, pretentious chef, don't worry — she told the Cut the three things she'd eat for the rest of her life and it's refreshingly low-brow. Read on below.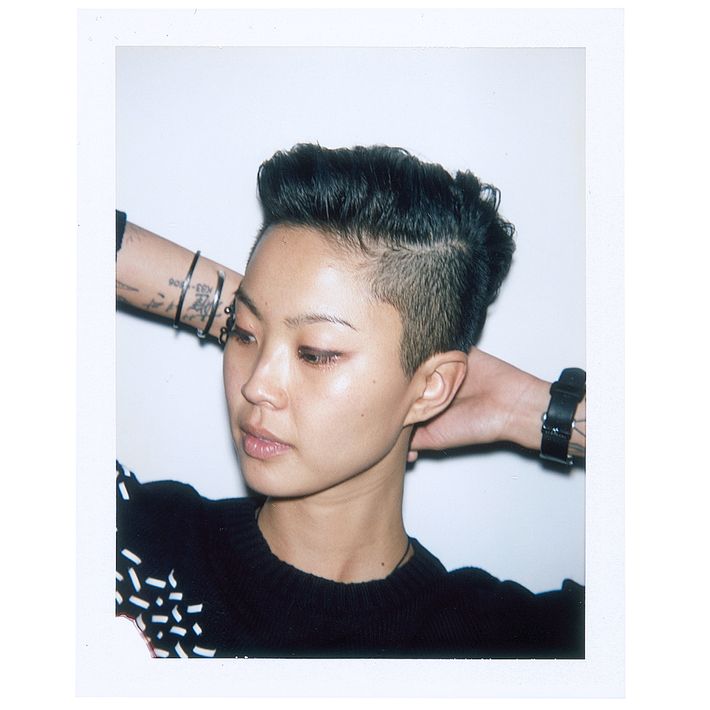 If you could be a magazine, what magazine would you be? 
Cherry Bombe, women empowerment, support, talent, love that.
If you could speak to animals, which animals would you want to talk to? 
[Laughs] maybe an elephant? But before [we think about talking to animals] we should figure out how to talk to eachother, like human interaction.
Sneakers or slippers? 
Sneakers.
What's something your social-media followers don't know about you? 
Oh my gosh, there's so much. That I'm definitely not as cool as what it may look like.
What was the last website you looked at? 
Travel websites for Thailand.
If you could be outfitted by one designer for the rest of your life, who would it be? 
Whoever makes comfortable black-and-white T-shirts, sweaters, and jackets.
What time is your alarm set for in the morning? 
Eight a.m. on average, but I try to get up a little earlier than that.
What do you eat for breakfast? 
Coffee and water. The first three hours I'm up, I can't eat solid food.
If you could only eat three things for the rest of your life, what would they be? 
Chicken fingers, mayonnaise, and gummy bears. But Albanian gummy bears — the texture is a cross between a really good standard gummy bear and a fruit snack. It's on point.
If you were a color, what would it be? 
This is hard because I have favorite colors, but I don't like to wear them. The color I would be is orange. It's also my favorite candy flavor. It's the least artificial tasting.
If you could be trapped in an elevator with one person, who would it be? 
MacGyver because he'd get us out.
If you could tell Donald Trump one thing and make sure he would listen, what would it be? 
That's a big one. How do you pick just one thing to say to him? Would he actually listen though? He's a complete narcissist and they don't listen or hear you. So for me, the best thing to do is unapologetically lead my life how I believe and go about my way and standards of what living is.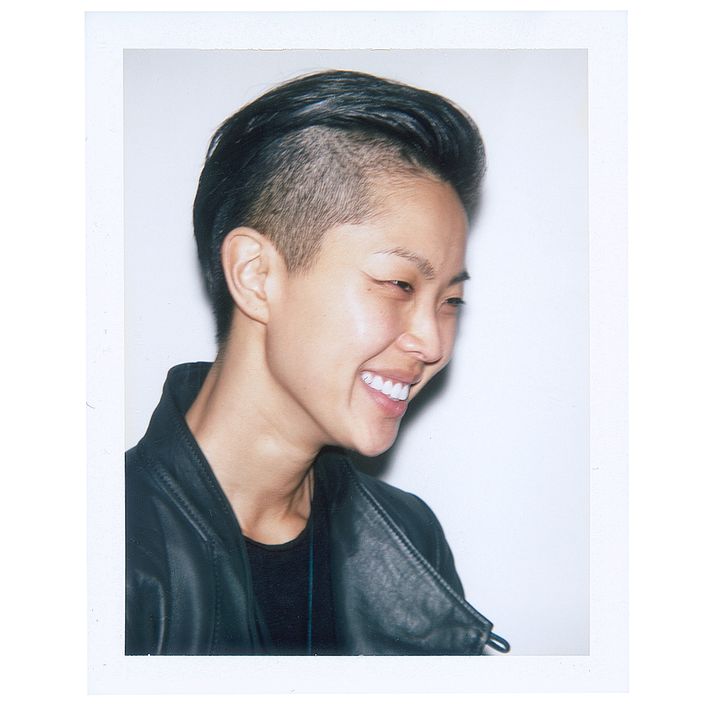 Kristen Kish wears a Hermès Men's Crewneck Cashmere/Cotton Sweater, $3,100 from Hermès.