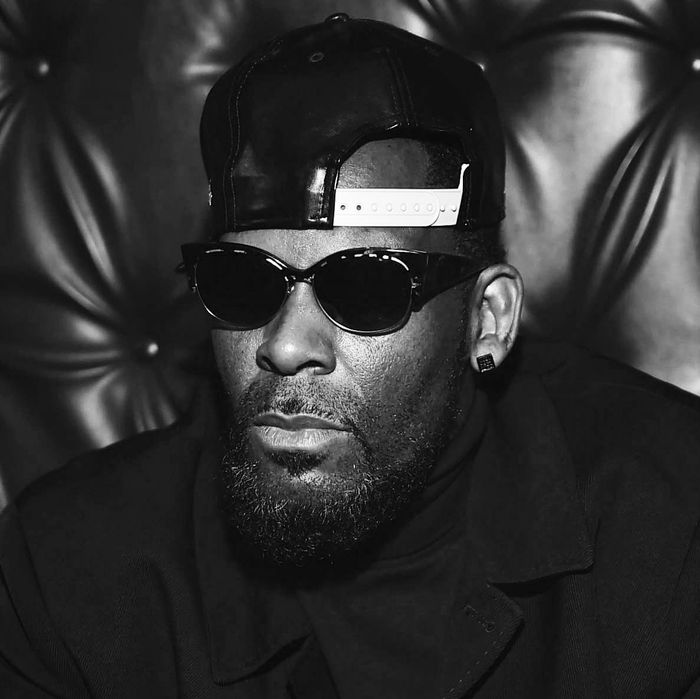 R. Kelly.
Photo: Prince Williams/WireImage
Time's Up is coming for R. Kelly. In a letter published Monday on The Root, the Women of Color of Time's Up — a group within the Time's Up movement focused on addressing issues that are particularly important to women and girls of color — called on corporations and venues to cut ties with the singer. They specifically named RCA Records (Kelly's label), Ticketmaster, Spotify, Apple Music, and the Greensboro Coliseum Complex, which planned to host an R. Kelly concert on May 11, and announced they were joining the #MuteRKelly campaign which was launched last year.
"Over the past 25 years, the man known publicly as R. Kelly has sold 60 million albums, toured the globe repeatedly and accumulated hundreds of millions of plays on radio and streaming services," the group wrote, adding that during this same time, he married a minor, was sued by four women for sexual misconduct, was arrested on 21 counts of child pornography, and faced multiple allegations of sexual abuse.
A number of Time's Up activists announced their support for the #MuteRKelly campaign on Monday, including Ava DuVernay, Shonda Rhimes, Amber Tamblyn, Tarana Burke, Ashley Judd, and Jurnee Smollett-Bell.
R. Kelly has continued to deny the allegations against him, and in a statement issued to Buzzfeed News, his rep wrote:
R. Kelly supports the pro-women goals of the Time's Up movement. We understand criticizing a famous artist is a good way to draw attention to those goals—and in this case, it is unjust and off-target. We fully support the rights of women to be empowered to make their own choices. Time's Up has neglected to speak with any of the women who welcome R. Kelly's support, and it has rushed to judgment without the facts. Soon it will become clear Mr. Kelly is the target of a greedy, conscious and malicious conspiracy to demean him, his family and the women with whom he spends his time. R. Kelly's music is a part of American and African-American culture that should never—and will never—be silenced. Since America was born, black men and women have been lynched for having sex or for being accused of it.
So far, none of the corporations named have commented on the Time's Up letter. On Sunday, Kelly was dropped from the 2018 Love Jam concert in Chicago on May 5, after people protested his appearance.