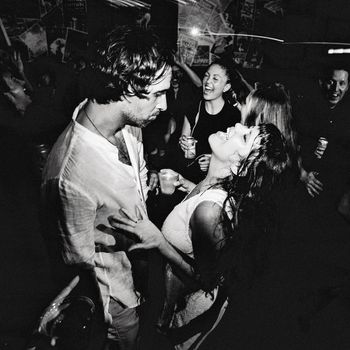 This couple clearly embraced the heat.
Photo: Chellise Michael Photography
How to freshen up before photos, shade your guests with market umbrellas, and take the sweaty dance floor by storm.
Part 1: 'My Husband Asked to Take His Shirt Off'
Cautionary tales from steamy nuptials
Carry coconut wipes.
Venue: Dobbin St, Williamsburg
Date: July 22, 2017
Temp: 91°F
"We knew what we were getting into with a late-July wedding, but that date was really important to me and my husband because it was the anniversary of us meeting. We were just like, We're going to make this work. It was 90 degrees, but it felt even hotter. I was sweating from everywhere. One saving grace was coconut-water wipes from Sephora — I just kept dabbing them on my neck, and they were refreshing and made me feel calm." —Kendra Slaughter
Leave extra time for your hair.
Venue: Temple Emanu-El, Closter, N.J.
Date: June 18, 2017
Temp: 88°F
"It was 100 percent humidity, and I have curly hair. It always takes a while for my hair to dry, but my whole wedding timeline was thrown off by two hours because my hair just wouldn't dry. Everybody had to wait for me. And then it took a village of women to move things along: My hairstylist kept the curling iron hot so we could recurl before the ceremony, and I had bridesmaids on standby with hair spray. Ultimately, it was a joyous day and everything looked amazing, but I should've woken up two hours earlier." —Merav Fine Braun
Put fans on the dance floor.
Venue: Four Seasons Resort and Residences, Anguilla
Date: May 13, 2017
Temp: 84°F
"Part of the appeal of Anguilla was that it would be warm, but the issue for us was that it wasn't breezy. When the DJ came on, at around 8 p.m., it was like nothing I've ever seen. The dance floor got super-sweaty; within an hour, my husband came to me and asked if it was okay if he took his shirt off. By the end of the night, every guy had their shirt unbuttoned and open. My gown wasn't that heavy for a wedding gown, but it became an oven, and I didn't have another dress to change into. We could've had big fans on the dance floor — that didn't occur to me until it was too late." —Eileen Miller
Venue: Blue Hill at Stone Barnes, Pocantico Hills, N.Y.
Date: July 22, 2017
Temp: 84°F
"We initially planned on doing black tie, but as we got closer to the date, we realized that was just too much to ask for on a hot summer day. The invitations had already gone out, so we made the change on our website. We said that although a jacket for the men was preferable, a shirt and tie were fine, and for women we said long summer dresses. We also ordered a bunch of these simple wooden Chinese fans you can get on Amazon for like $4 each, and everyone used them. Don't forget that you want people to be comfortable."
—Allegra Crespi
Venue: Crabtree's Kittle House, Chappaqua, N.Y.
Date: September 18, 2016
Temp: 81°F
"It was scheduled to rain, and although the rain held off, it was extremely humid. Especially when we were standing outside taking pictures, we were, like, dying. We'd run inside to sit on the air conditioner and then haul back out. The groomsmen and my husband were wearing so many layers in their suits that everyone kept disappearing to cool off. Then we'd be like, 'Wait, we need Sam! Where is he?' In the pictures, there's a glow on our faces; we look rosy. I was so consumed in the moment, I didn't even think about the fact that we didn't need to take all the pictures outside. Inside, there was a cute little bar area, and we could've utilized that space."
—Abby Nunberg
Venue: Parrish Art Museum, Water Mill, N.Y.
Date: September 3, 2017
Temp: 70°F (with 90% humidity)
"Our original plan was to do cocktails outside before the ceremony, also outside. But the morning of our wedding we walked into a jungle. We were like, What the hell is this? It was so humid you couldn't see the sky. So we decided to do the ceremony first, inside. We got lucky, because by the time it was over, the humidity kind of burned out and we could do the cocktails half-inside, half-out. And fortunately, our party favors were custom water bottles." —Leon Treger
Part 2: The Pros Suggest a Kold-Draft Cocktail
Planners, photographers, and bartenders share their favorite anti-overheating devices.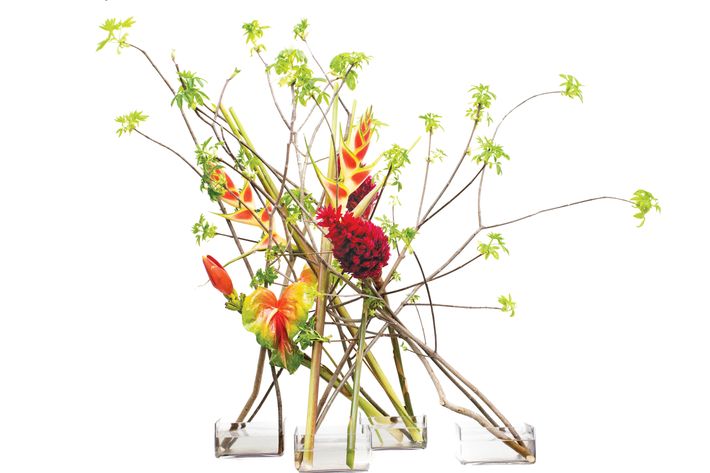 Frozen Vases
Stick to arrangements of tropical flowers like orchids and succulents, which won't droop in the hot sun, says florist Caroline Bailly of L'Atelier Rouge. To create an overall cooler vibe, Bailly has worked with an ice artist to use chunks of ice as vases (she lets them melt inside Lucite trays). She also recommends investing in a second bouquet just in case.
Women wear more foundation than usual on their wedding day. To keep it from melting, go with an airbrush version like Temptu, says Rebecca Perkins of Rouge Make­up Salons. She swears that once that foundation is set, nothing — including the blush or bronzer or concealer you put on top — is going to move. "And it looks beautiful in pictures," she says. But you can keep a blending brush in your go bag.
The Behind-the-Back Twirl
Forgo over-the-head twirls when dancing — too much risk of flashing underarm perspiration. Instead, Simone Assboeck of Dance Together NYC suggests changing hands and twirling behind the back, with arms down. Grooms, keep your jacket on for the first dance, so your sweat stains won't show in photos.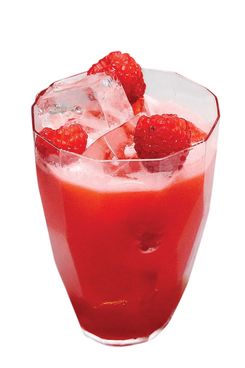 2 oz. Tequila Ocho Plata
1/2 oz. grapefruit juice
3/4 oz. lime juice
3/4 oz. cane syrup
3/4 oz. raspberry purée
1/2 oz. San Pellegrino Pompelmo
Add all ingredients (except soda) to a shaker with Kold-Draft ice. Shake, then strain into a highball glass. Top with Pompelmo, and garnish with raspberries.
—Thomas Waugh, bartender at the Pool Lounge
If it's impossible to schedule an outdoor ceremony or cocktail hour after peak sun, create shady seating with market umbrellas (those are the massive ones available in hardware stores), suggests Kait Rovnyak, a wedding planner at AaB Creates. Also: Print the ceremony program on paper fans — most stationers can do this — so guests can alternate between reading and cooling off.
Pack up a cooler with frozen washcloths, says photographer Ira Lippke of the Day collective. He recommends dabbing the face and the nape of the neck between shots — if you do it quickly enough and your makeup is set well (see "Airbrush Foundation," above), it won't affect your look, but it will give you just enough relief. For the groom, Lippke advises bringing an extra shirt: one for outdoor photos and a second, crisp one to start the ceremony.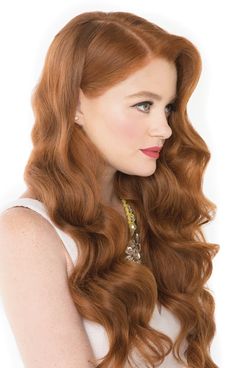 Drybar founder Alli Webb says not to bother with a smooth blowout: Very few women have hair that will stay that way in humid weather or on a hot dance floor. If you go with a more textured style, like curls or waves, it won't feel as if your perfect blowout is devolving by the hour. Webb would also keep the following tools handy throughout the day: a curling iron, texture spray, pomade, shine cream, and bobby pins.
Part 3: Five Breezy Gowns, Fresh Off the Runway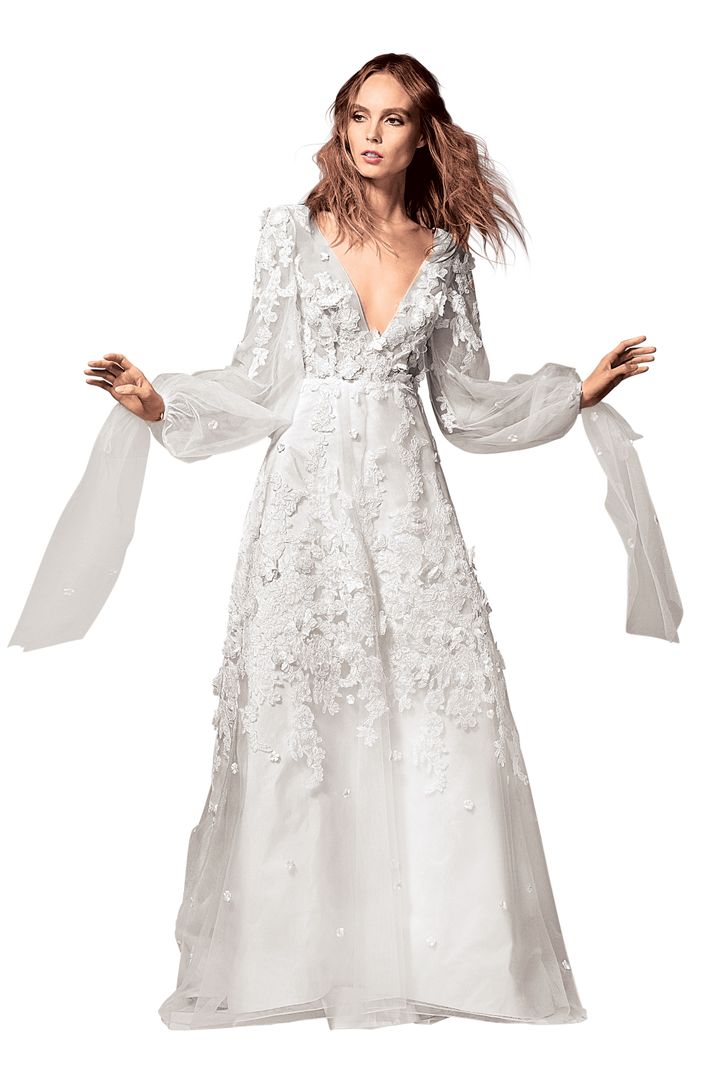 Airy sleeves for a religious ceremony.
Floral lace-and-tulle A-line gown by Elizabeth Fillmore, $7,260 at 27 W. 20th St., nr. Sixth Ave., Ste. 705; 212-647-0863.
So drapey, it's like you're naked.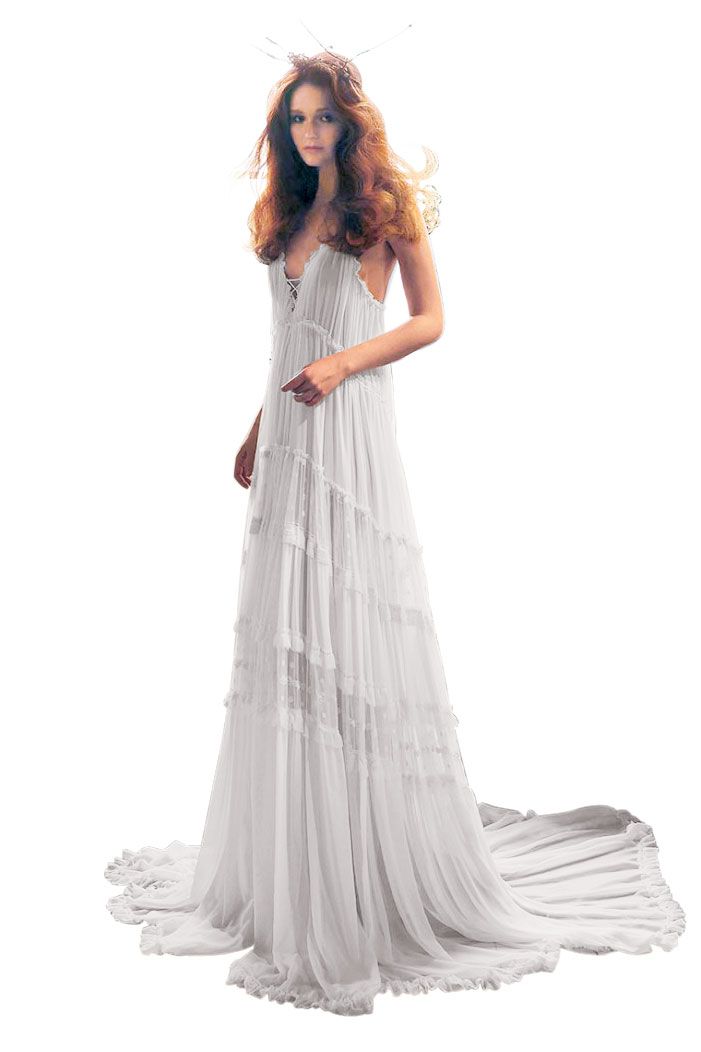 Silk-chiffon, silk-dot-tulle, and French-lace gown by Inbal Raviv, $6,600 at Gabriella New York Bridal Salon, 155 Wooster St., nr. Houston St., Ste. 3W; 212-206-1915.
An intricate pattern obscures perspiration.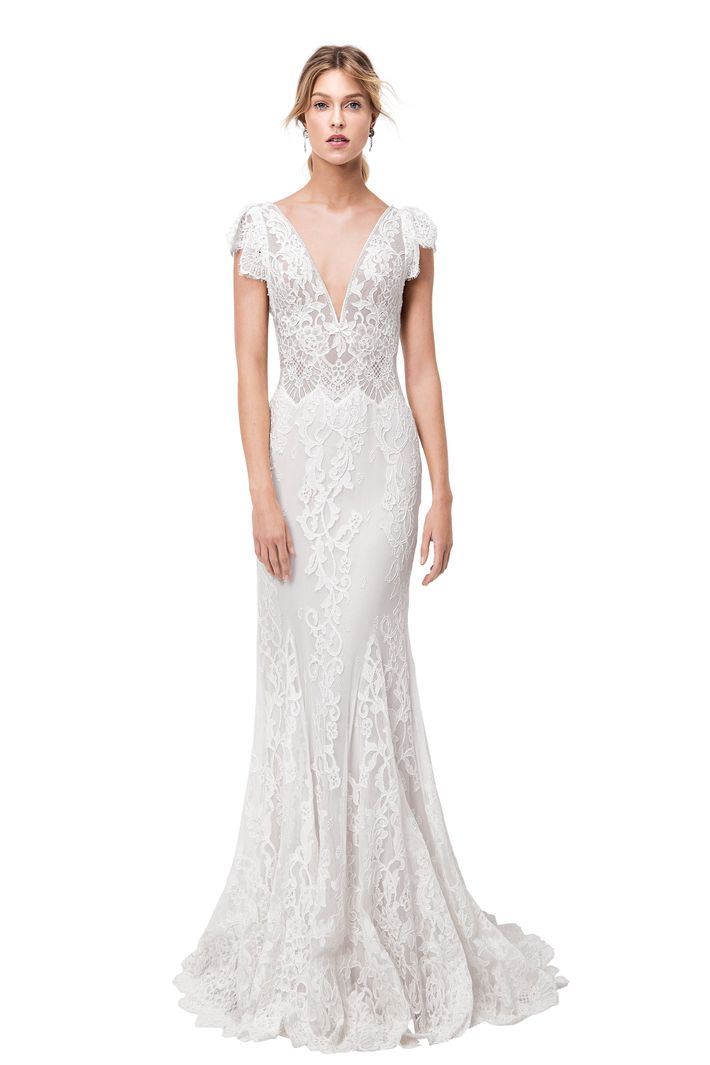 Floral soutache-lace gown by Lihi Hod, price upon request.
A sheer skirt lets your dancing legs breathe.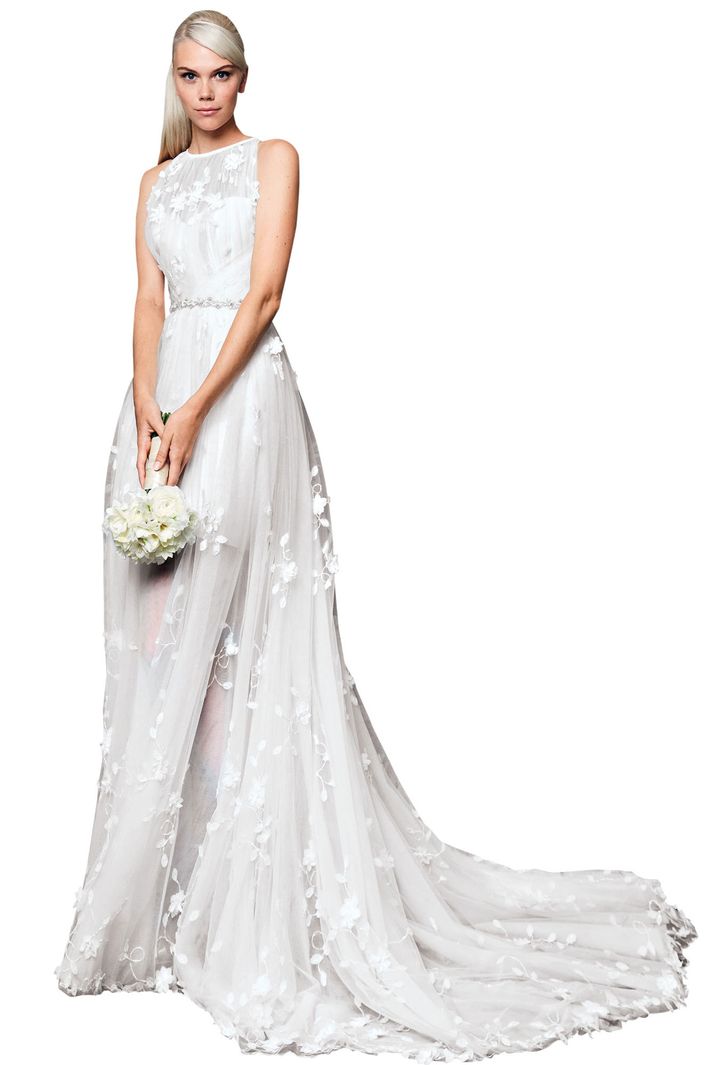 French-net gown reembroidered with organza flowers by Legends by Romona Keveža, $5,800 at 1 Rockefeller Plz., nr. 49th St., PH; 212-207-1080.
For a princess moment without the weighty fabric: layers of tulle.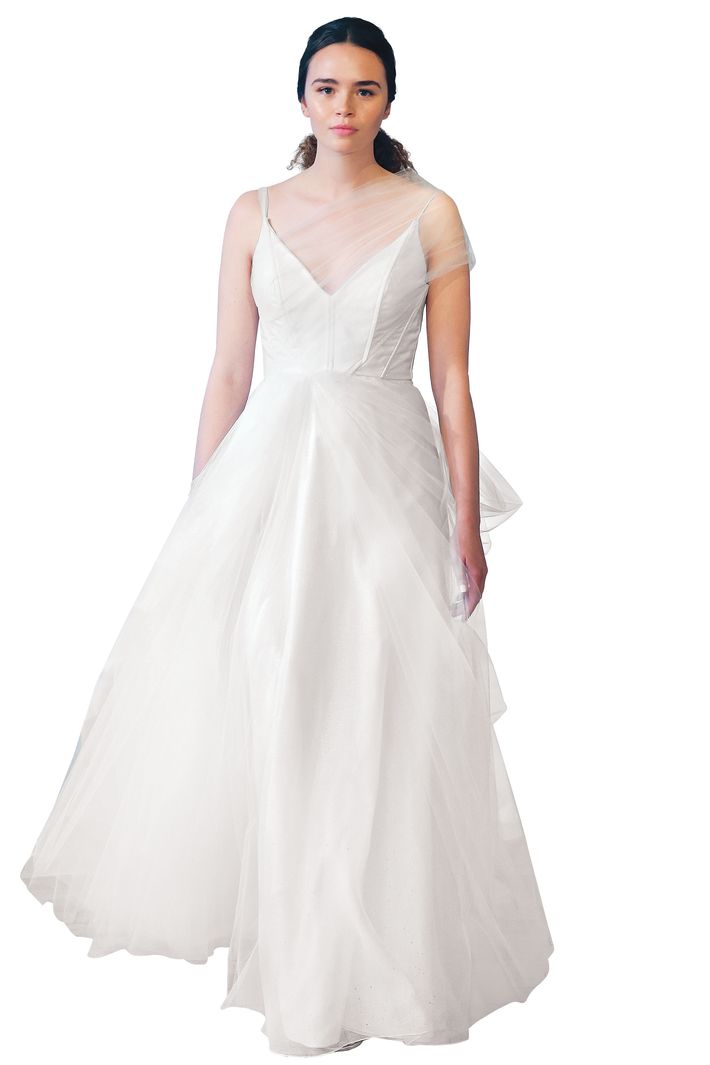 Ivory tulle ball gown by Carol Hannah, $3,570 at 307 W. 38th St., nr. Eighth Ave., 20th fl.; 212-564-8014.
Part 4: Solange's Hydrating Mist
And a few more products to have on hand.
Adhesive cotton Garment Guards attach to the underarms of your dress and absorb moisture ($12 at nordstrom.com).
Isehan's Heroine Mascara ($12 at amazon.com) is renowned for its blackest-of-black tints, but it's also so water- and sweat­proof it won't come off with anything but makeup remover.
Made to stand up to Bangkok's debilitating humidity, Snake Brand Prickly Heat Cooling Powder ($8 at amazon.com), a next-level chub-rub antidote, feels tingly between the thighs.
When Solange performs under the sweltering Coachella sun, she spritzes on some Urban Decay B6 Vitamin-Infused Complexion Prep Priming Spray ($32 at sephora.com); it's light enough to use mid-wedding without affecting your makeup.
As the name suggests, this freezable neck pillow is made to combat menopausal night sweats, but you can also wear it in the bridal prep suite ($25 at amazon.com).
*This article appears in the summer 2018 issue of New York Weddings.