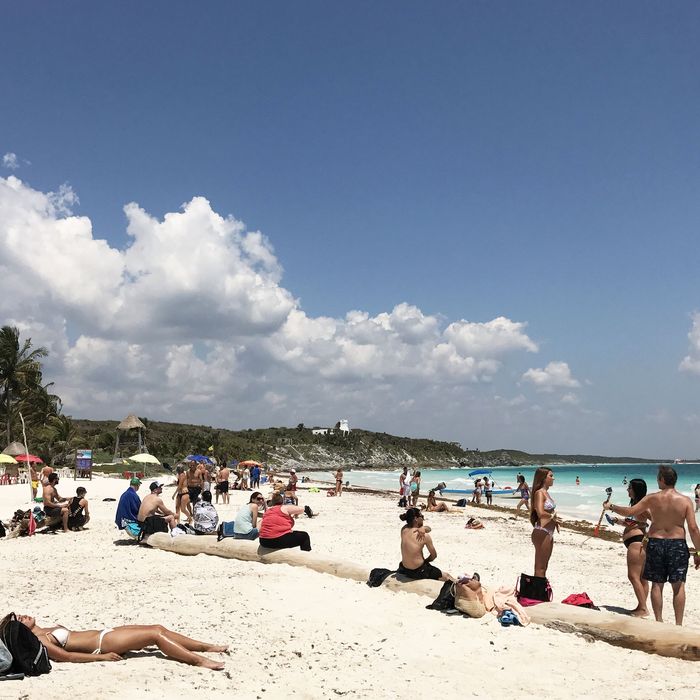 Photo: Daniel Slim/AFP/Getty Images
Rampant tourism in the Mexican town of Tulum (known for "eco hotels" and chill bohemian vibes) is raising environmental concerns. According to Deutsche Welle, a mix of booming real-estate development, corruption, and lack of infrastructure is to blame.
Tulum is about 80 miles from Cancun, far from the Spring Breaker crowd; in 2017 alone, 2.4 million people visited. To accommodate the influx of vacationgoers, new buildings are going up at a rapid pace. But tourists might be surprised to learn the city lacks proper access to the power grid and uses diesel generators to run appliances like air conditioners, contributing to pollution.
While laws are in place to protect the land, Mexico's corrupt government doesn't stop developers from building illegally, Dario Ferreira Piña told Deutsche Welle. Ironically, many of the new constructions market themselves as "eco-friendly."