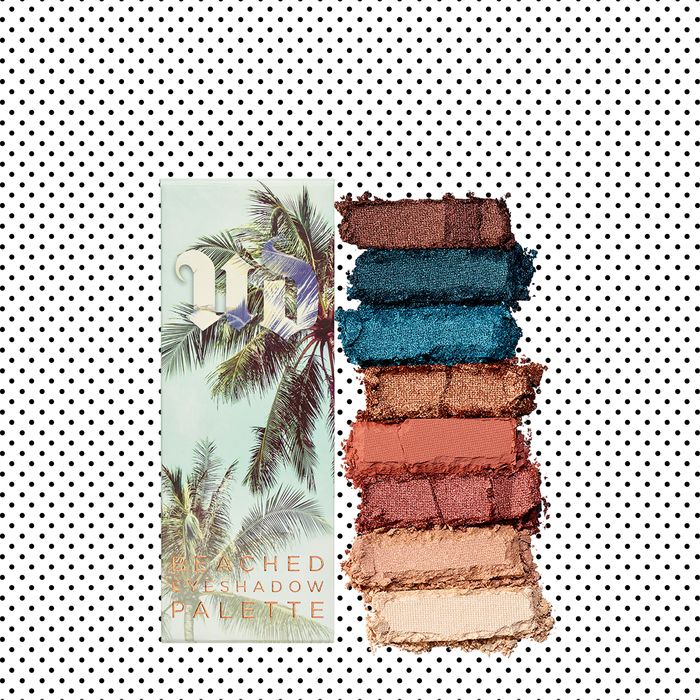 Down on the West Coast, they got a saying — if you're not blending, then you're not slaying. Obviously that's not how the Lana Del Rey song "West Coast" really goes, but it's true that blendable eye shadows really do make all the difference when you're trying to stand out with your eye makeup. To get us all ready for the summer, Urban Decay announced it's dropping a new, limited-edition Beached eye-shadow palette inspired by the Southern California coastline.
In a nod to Urban Decay's California roots and its year-round golden sunsets, the palette is wrapped in a palm-tree print. The eight shades inside can help you create endless bronzed beachy looks. The shadows in the palette all use Urban Decay's Pigment Infusion System for velvety, vibrant colors, which include Salt (sandy cream), Blaze (shimmery peach), Heatwave (red-bronze), Daybreak (matte burnt orange), 16th Street (bronze), Double Dip (metallic deep cyan), Plunge (metallic blue-green ), and Wedge (metallic copper).
Unlike palettes where only the darkest shades show, all of the colors are visible and flattering on all skin tones. If you blend them the right way, you can create a look similar to Rihanna's makeup in her "Wild Thoughts" video — that's reason enough to buy it. The Beached eye-shadow palette hits Ulta Beauty stores tomorrow, along with the coordinating lipsticks, eyeliners, and bronzers in the Beached collection.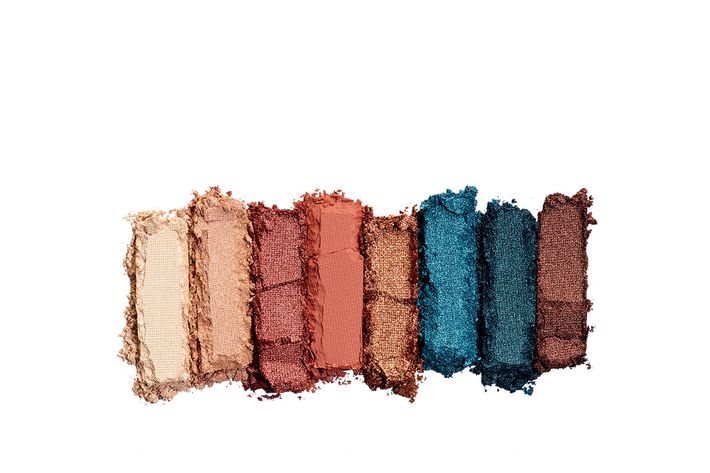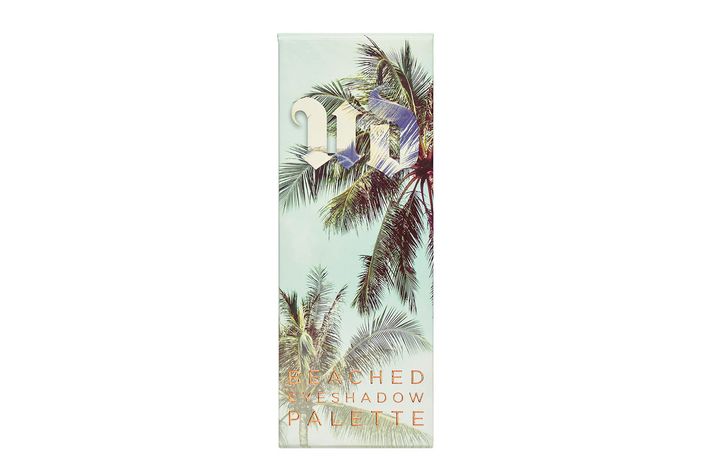 If you buy something through our links, New York may earn an affiliate commission.