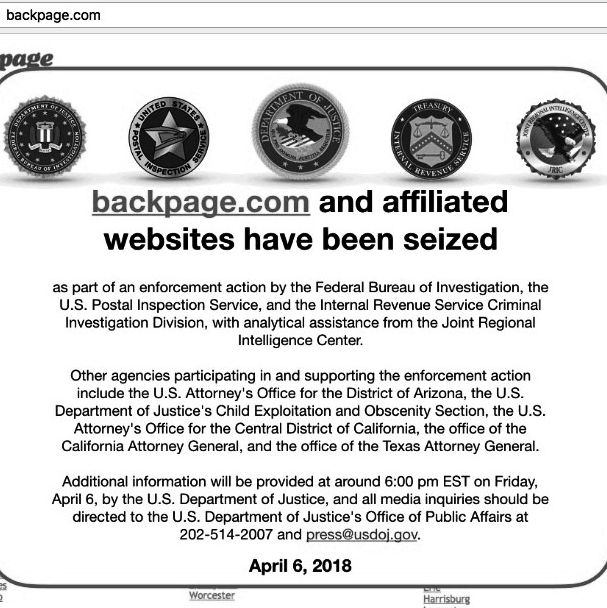 Backpage.com, a classified ads website popular with sex workers, was seized by the U.S. government and shut down on Friday afternoon.
Visitors to the site are now greeted with a notice announcing the seizure, saying it was a joint action by the Federal Bureau of Investigation, the U.S. Postal Inspection Service, and the International Revenue Service Criminal Investigation Division. The FBI has also raided the Sedona, Arizona, home of the site's founder, Michael Lacey.
Critics of the Backpage have long claimed that the site facilitates sex trafficking, particularly of minors. Their CEO, Carl Ferrer, was arrested in late 2016 and charged with pimping a minor, but the case was dropped by a judge who ruled that he couldn't be held liable for the actions of a third party. In January 2017, Backpage closed their adult-ads section, an action they said was motivated by "unconstitutional government censorship."
This seizure and raid comes on the heels of the passage of the Stop Enabling Sex Trafficking Act (SESTA) and Allow States and Victims to Fight Online Sex Trafficking Act (FOSTA). The bills, both ostensibly meant to protect sex-trafficking victims, have been widely criticized by sex workers who believe they'll threaten their ability to work safely.