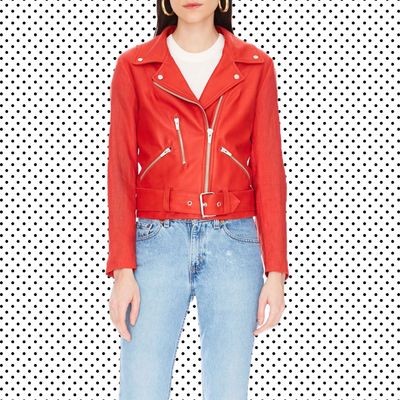 Photo: Courtesy of the Retailer
Fashion editors always look forward to Veda's annual warehouse sale, and for good reason: It's one of the rare places where you can get a good leather jacket for under $300. Started in 2008 by designer Lyndsey Butler, Veda specializes in model-off-duty staples — you can see their leather jackets all over Soho.
This year, Veda is extending the fun to Cut readers. While the sale officially kicks off tomorrow online and at the Veda showroom, our readers will be able to shop the goods a day early. Stock ranges from classics like leather moto jackets to statement pieces like leather dresses. You can also shop some of Veda's past-season and one-off pieces in a special "one-of-a-kind" selection. Scroll down to shop before the mobs arrive tomorrow.
VEDA Warehouse sale, 271 Canal Street, 5th Floor.
Thursday, 4/19 (9 a.m. – 7 p.m.)
Friday, 4/20 (9 a.m. – 7 p.m.)
Saturday, 4/21 (10 a.m. – 6 p.m.)
Sunday, 4/22 (12 p.m. – 4 p.m.)
Photo: Joe Laronga/CDFX Studios
From the 'One-of-a-Kind' Section
If you buy something through our links, New York may earn an affiliate commission.