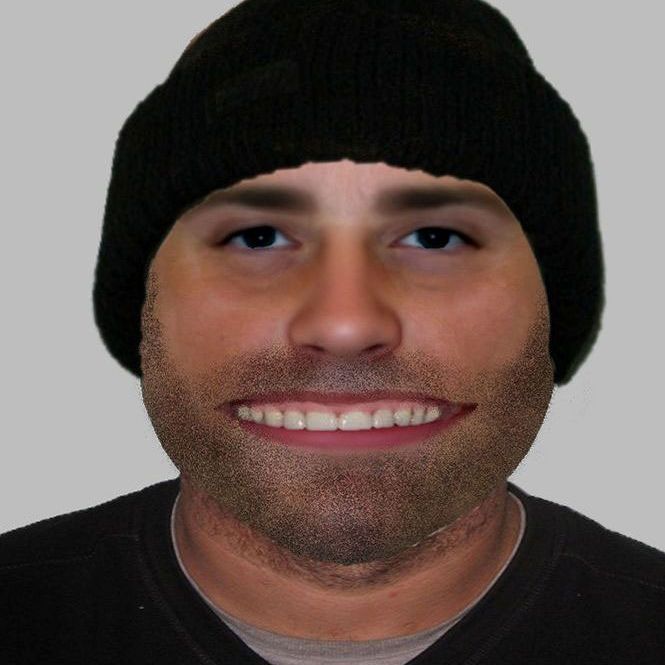 Photo: @warkspolice/Twitter
Have you seen this man? The one above, who looks like Joe Rogan using one of those big mouth Snapchat lenses? Police in Warwickshire released this (I assume) extremely accurate digital police sketch known as an e-fit (electronic facial identification technique) of him on Tuesday, and they would like some information.
Big Mouth Joe Rogan is wanted in connection with a February 5 burglary attempt in Stratford-upon-Avon. He and another man — who apparently did not merit an e-fit — reportedly pretended to be employees from the Orbit housing association in order to trick their way into a woman's apartment, where one man distracted her while the other stole cash. When she realized what was happening, the woman told the men to leave and called the police.
No sooner had the Warwickshire police tweeted out the picture of the man, than the eagle-eyes sleuths of Twitter dot com jumped in to help. Kind of.
But the Warwickshire police knew the jokes were coming, and they don't care as long as it helps bring Big Mouth to justice.
While we won't know how accurate the e-fit really is until they catch the suspect, it's still definitely one of the better police sketches we've seen.