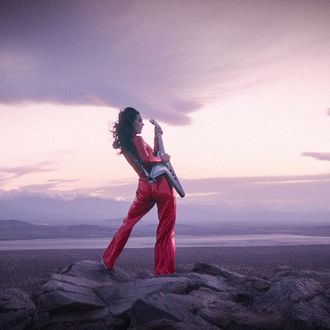 Photo: Courtesy of Mac Boucher
There's a lot happening in "Batshit," the new music video by New York duo Sofi Tukker. Set in the desert, it lives up to its title — and serves as the perfect antidote for the cruelties this endless winter is inflicting on everyone's wardrobes. All the looks (heavy on hot pants, neon, and halters) will make you want to stash your parka.
Sofi Tukker, who sometimes perform songs in Portuguese, received acclaim last year with their slinky, breakout single "Best Friend," which you probably recognize from an iPhone commercial. For "Batshit", Sophie Hawley-Weld and Tucker Halpern wanted to lean into the title and channel raw, crazy fun.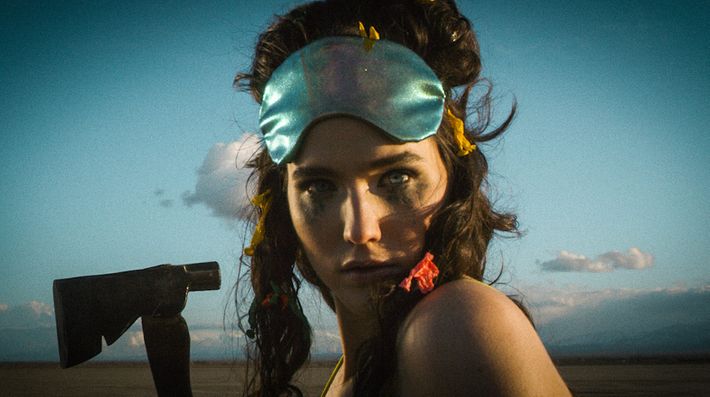 Cue stylist Olivia Perdoch, who whipped up custom platforms for the six-seven Halpern and coaxed Hawley-Weld into "whole new worlds" fashion-wise.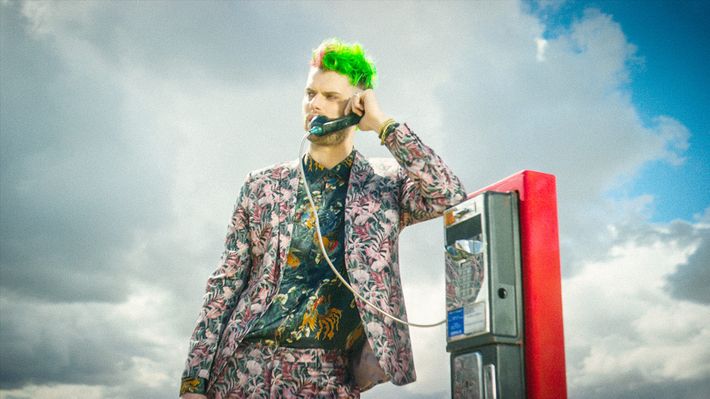 Hawley-Weld's looks include a red sequin Cheng jumpsuit, worn as she shreds her guitar atop a mountain. Although she says this was her "favorite video shoot of all time" because "I felt like myself," she also stepped out of her comfort zone by embracing pieces like the white, over-the-knee Okoko & Abel boots. "I am totally new to heels," she told the Cut. "The way I end up walking in them feels totally powerful."
Essentially, "Batshit" is a wild, metallic-tinged ode to bad decisions and late nights featuring gorgeous textiles and supporting appearances by a neon lasso and a hatchet. Watch below and thaw your cabin-fever rage.