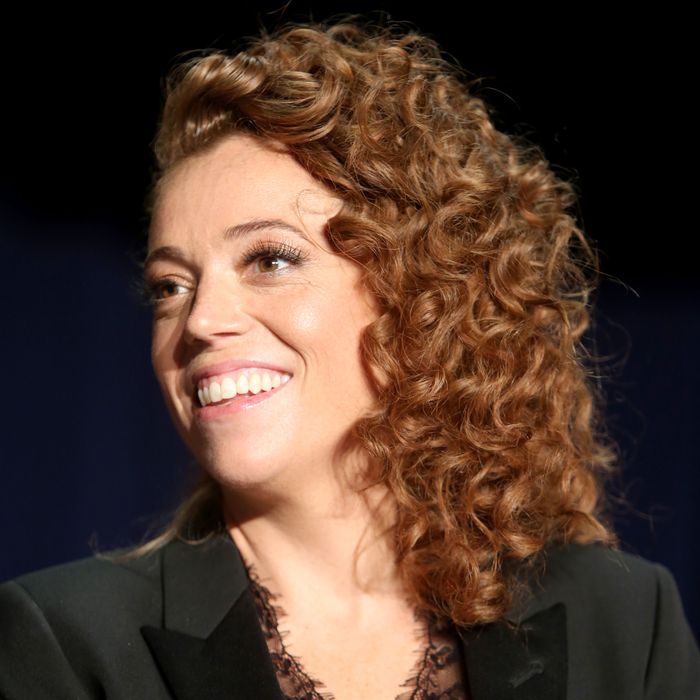 Michelle Wolf.
Photo: Tasos Katopodis/Getty Images
On Saturday night, during the White House Correspondents' Dinner, comedian Michelle Wolf called out Sarah Huckabee Sanders for continually "[burning] facts" — and joked that she used the ashes to "create a perfect smoky eye." The jab sparked backlash, with many accusing Wolf of making fun of the White House press secretary's appearance (even though she did not do that). Late Sunday, the White House Correspondents Association even issued a statement criticizing Wolf's monologue.
"Last night's program was meant to offer a unifying message about our common commitment to a vigorous and free press while honoring civility, great reporting and scholarship winners, not to divide people," WHCA president Margaret Talev wrote in the statement, which was posted on social media. "Unfortunately the entertainer's monologue was not in the spirit of that mission." She added in the statement that the WHCA "remains dedicated" to the "mission" of advocating "for our members and [ensuring] that coverage benefits the public."
Many in the media came to Wolf's defense, and called out the WHCA for worrying more about access and making members of the Trump administration feel comfortable than standing up for free speech. Here, some of the best journalist rebuttals to the statement:
And of course, a reminder that there are more important issues affecting journalists today than a joke about a Trump administration official's eye shadow:
But we could also just follow the advice of Sarah Huckabee Sanders's dad — former Arkansas governor Mike Huckabee — and eat a bunch of Tide Pods instead of dealing with any of this.