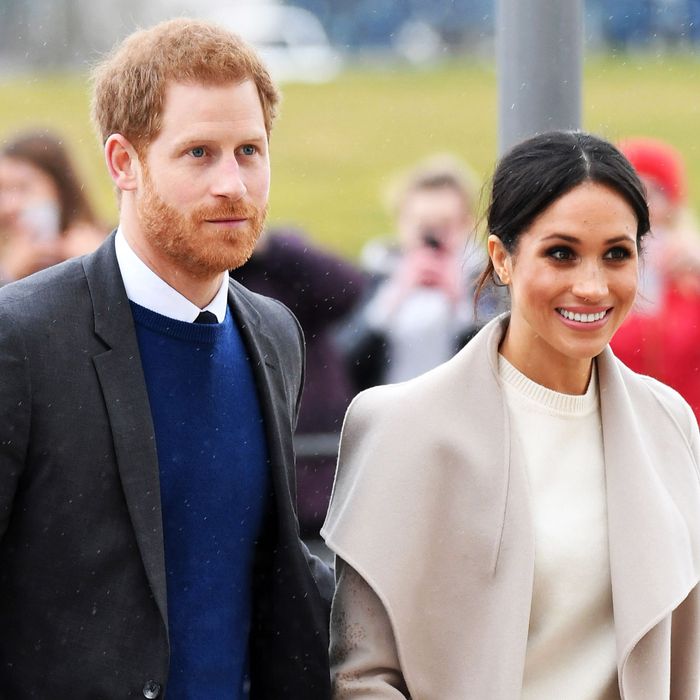 Prince Harry and Meghan Markle.
Photo: Karwai Tang/WireImage
A very pregnant Kate Middleton, Prince William, and handful of other royals showed up to accompany Queen Elizabeth to the traditional Easter service at St George's Chapel, but noticeably absent were Meghan Markle and Prince Harry.
According to royal sources who spoke to Hello magazine, it doesn't sound like the pair had plans to attend the service, and then ditched them. Instead, the sources said that Meghan and Harry had simply decided to celebrate the holiday privately. Vague, but the answer suffices.
It makes all the sense in the world that the two would want to have a low-key Easter — they've been ramping up preparations for their wedding in May, all the while traveling around the country for various royal-related engagements. Hopefully, the pair spent the day eating a massive brunch or catching up on Suits or finally deciding to reveal who designed Meghan's wedding dress (please just tell us okay?).