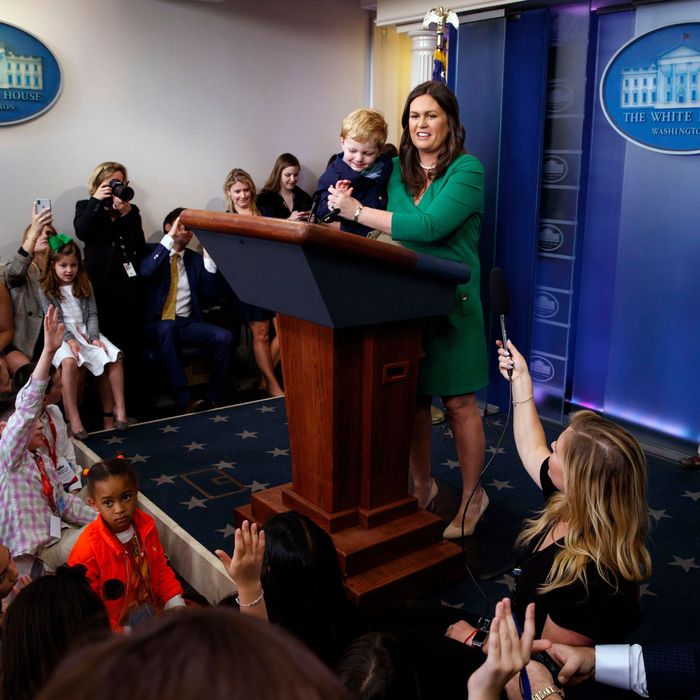 A very grown-up White House briefing room.
Photo: Evan Vucci/AP/REX/Shutterstock
They said it was impossible, but by god, it finally, actually happened: On Thursday, April 26, in the year of our lord 2018, the White House was taken over by the most mature people it has seen since the start of the Trump administration: a whole horde of kids.
West Wing staffers apparently are very strict when it comes to Take Your Kid to Work Day (which is also known by the longer title of Take Our Daughters and Sons to Work Day), since every single one of them appeared to bring some sort of child along with them to work to meet a "giant baby" (President Donald Trump), hang out in the press briefing room, and do political-esque things in the Oval Office.
And you know what? It somehow gave us a sense of hope that perhaps grown-ups will one day run the country.
Here's a child addressing his contemporaries, how inspiring: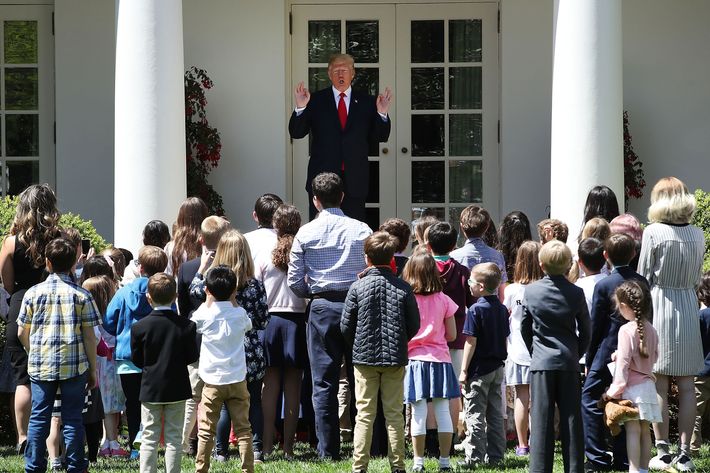 And look at this big group of children and absolutely no adults in the Oval Office as a crime takes place (one kid appears to be stealing another kid's nose):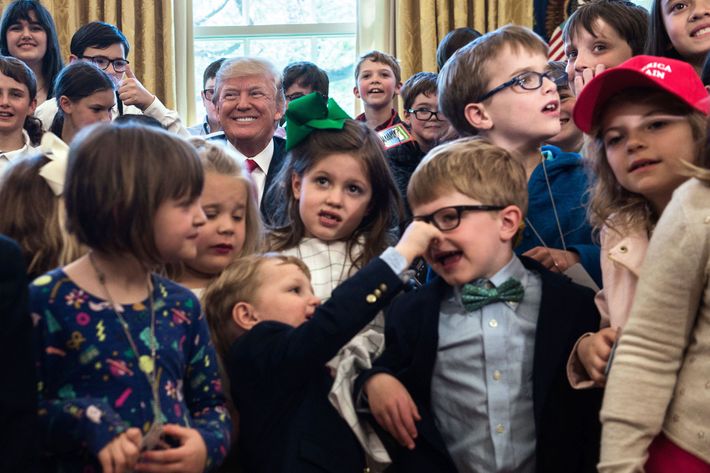 Check out this very grown-up press conference in which we probably incorrectly assume that no one decried "fake news" that is actually not fake: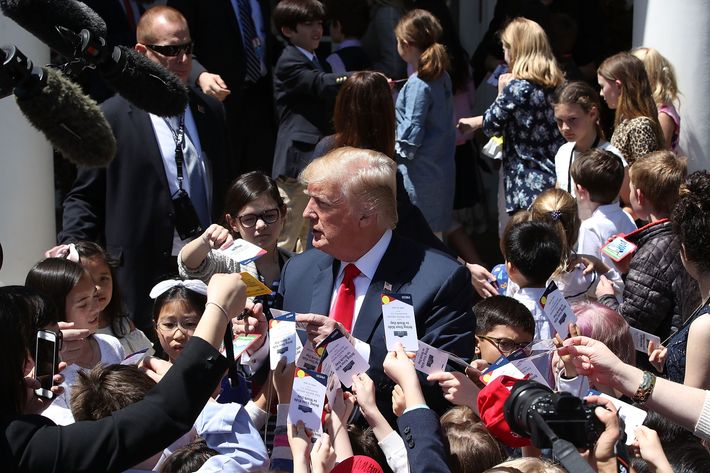 But the sad news is … the White House will probably go back to normal on Friday, which means once again there will be absolutely no mature people present. Good-bye to all the children, our only hopes for a better today and also future …