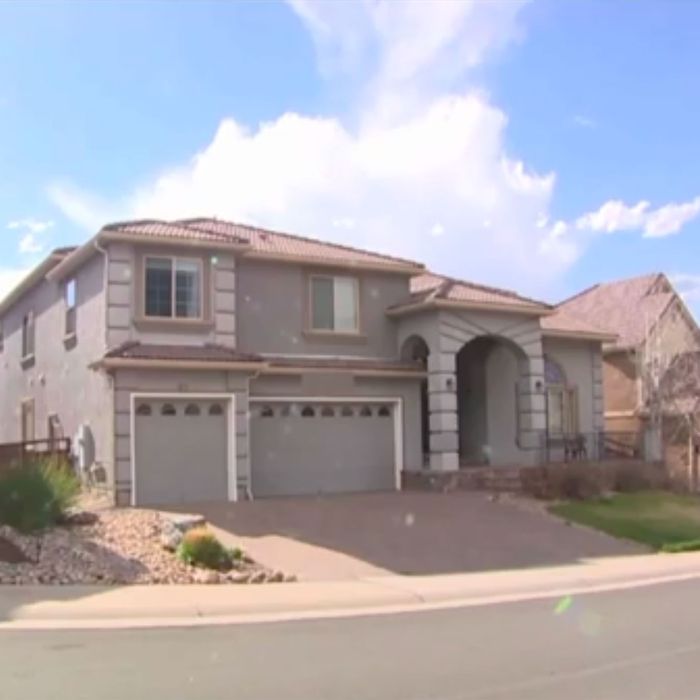 The Thunderstorm Play Palace.
The residents of Avery Way in Castle Rock, Colorado — an upscale community an hour outside of Denver — are up in arms over one man's wild sex parties, which neighbors say are too loud, and are causing parking problems.
"You can hear people doing what they're doing," one resident told Colorado's KDVR-TV.
What they're doing, according according to an invitation sent to a neighbor from an anonymous source, is taking advantage of the many activities the 7,500-square-foot "Thunderstorm Play Palace" has to offer — including swinging with other invitees (the cost of admission is a donation of $70 for couples and single men, and $20 for solo women), and enjoying the various refreshments, including cocktails, snacks, a chocolate fountain, and whatever potluck dishes the other guests brought.
"Some of them are so old that they struggled walking up the stairs," said one neighbor who doesn't seem to have been invited to the party. "(One) had four crockpots showing up like they're going to a Bunko party or something."
The invitation showed that 400 guests had been invited to the suburban bacchanal, and 87 people, including 35 couples, RSVP'd yes. Guests were encouraged to bring their own condoms, and show respect for the "new furniture." (Fair!)
As for the host of these raunchy parties, he feels he's been unfairly targeted by his neighbors.
"There was significant harassment so far I've received from the neighbors," the married father of three told KDVR-TV, saying that people have blocked his driveway with trashcans, and keyed a guest's car.
And while he said he can understand his neighbors' concerns, he explained he's done his best to shield them from what goes on inside the Play Palace, installing soundproofing, and making sure "there are no open areas you can see outside to have the children or anyone see what they don't want to see."
The Castle Rock Police Department has said it is investigating the issue, but that the host is not breaking the law because he is only taking donations, and everything is taking place in the privacy of his own home.
No word yet on whether Tesla CEO Elon Musk was "accidentally" in attendance at one of the parties.