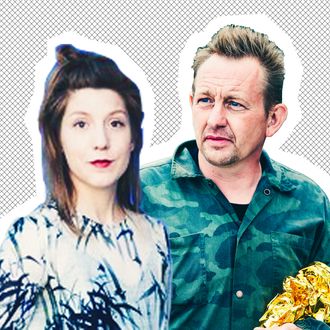 Kim Wall, Peter Madsen.
Photo: Courtesy of Kim-Wall.com; Getty Images
As the Kim Wall murder trial continues in Copenhagen, one witness's testimony strongly disputes defendant Peter Madsen's claim that Wall died from inhaling toxic exhaust fumes.
Per Reuters:
"We have not been able to detect Co2 in the submarine," Ditte Dyreborg, a lieutenant commander in the Danish Navy, told the court, according to Danish broadcaster DR. "And the experience from military submarines is that it wouldn't pose a significant risk."
Madsen, a Danish inventor, is accused of killing Swedish journalist Kim Wall last August after she boarded his homemade submarine for a story she was writing about him. He has changed his story numerous times throughout the course of the investigation — first saying that she was alive when she left his submarine, then claiming that she suffered a fatal accident when she hit her head onboard and that he chose to bury her at sea. At the trial, he went with the toxic fume defense.
Though Madsen has admitted to dismembering Wall's body, there were also multiple stab wounds found on her corpse. Prosecutors have theorized that she was either strangled or had her throat cut.
A verdict is expected on April 25.