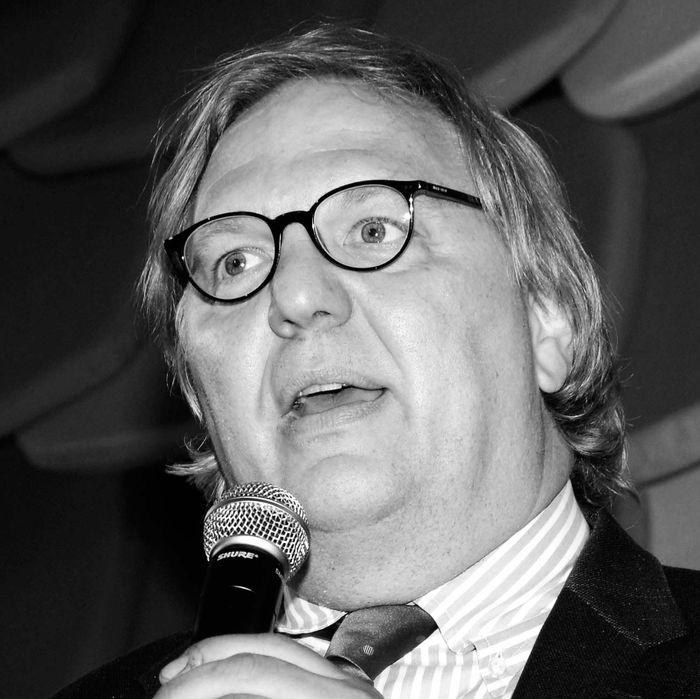 John Hockenberry.
Photo: Ben Gabbe/Patrick McMullan via Getty Image
In December, public radio icon John Hockenberry was accused of widespread sexual harassment in an essay published by the Cut. Shortly after, longtime WNYC hosts Leonard Lopate and Jonathan Schwartz were suspended and ultimately fired for "inappropriate conduct." The WNYC board then initiated an independent investigation into the workplace culture of New York Public Radio. On Tuesday, the investigators released a report concluding that although harassment did occur at the public radio station, it was not "systemic."
The five-month investigation was conducted by the law firm Proskauer Rose and produced a ten-page report released on Tuesday. The investigation found that "offensive and at times discriminatorily harassing conduct" that violated NYPR's policies did occur at the hands of a "small number of individuals, including hosts of shows and administrative staff." The report also found that bullying behavior was "known and tolerated in certain circumstances for months or even years before serious corrective actions were taken."
There was a widespread problem at WNYC in which sexual harassment at the company was usually not conveyed to management or human resources for "months or years after the event," the investigation found. That's in part because people feared what would happen if they came forward with any allegations, and because there was also a belief that the network's stars were "untouchable." But the investigation did not find any "systemic discrimination" that was known to or tolerated by management.
Still, the report did suggest that management implement some new harassment training for managers and create an anti-bullying policy. "NYPR needs to build a level of confidence that it is intent on fostering and preserving a respectful work environment and that all employees — even 'stars' — are held to that standard, and that no one will suffer adverse consequences for alerting NYPR to inappropriate conduct," the report said.
According to a news report by WNYC, some employees who'd reviewed the findings said the report was "insulting" and superficial. "There is no accountability," another said.